So, you had an idea regarding the growth of your business. You invested in technology, developed software based on it. Now you found that your software that was supposed to be a big thing shortly has become nothing but a big headache for you! It acquired so many complications, and now no one is there to help you!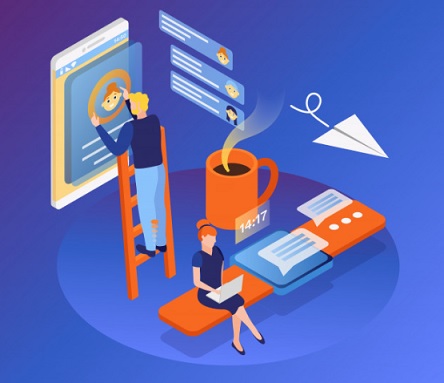 If that's what you are dealing with, then you are in the right place! Whether it's a technical fault, selecting the wrong technology, or issues on your developer's end, a digital consulting firm will always help you solve your technology problems. Digital consulting services will precisely detect all the core problems regarding your application development. That's what our today's article is all about.
This article will cover the top five conventional technology problems that require the attention of digital consulting firms. This article serves perfectly for anyone looking for a technology partner or a piece of advice to solve their technology problems.
We will also focus on issues relating to app development, wrong technology selection, cloud services, and software development processes in this article.
So, without wasting much time, let's dive in!
5 Common Technology Problems that Require Digital Consulting
Here's presenting you the five standard technology problems that every business faces while starting their digital transformation journey. Let's solve them one by one!
1. You selected a wrong technology/programming language
The first common technical problem that I think many of the startups or enterprises have faced at least once is selecting the wrong technology or programming language. For instance, somebody convinced you to create an app using a trending technology of that time, and now suddenly that technology turned out to be a hype.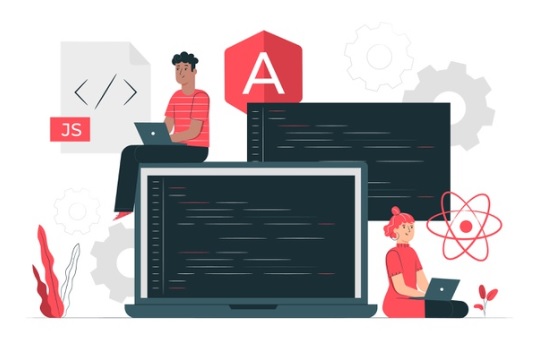 Now, you are left with a not-so trendy software solution, and the only way is to expand its functionalities to make it feasible for your organization or clients. Other situations may include selecting the wrong programming language (like old PHP, Angular JS, Flash, etc.) that is no longer supported or used in the global market.
Solution
We live in a digital age, and here, things change drastically. Now, coming to the hot and trendy technology you used to create your product, you need to know that only some developers continuously work on a specific technology. And, even if you find one, he/he will charge a lot to maintain your software solution.
So, you have two primary options now – either find a person who can continuously look at your app and maintain it, or spend a lot of resources developing it from scratch. While both options sound pretty weak, do you have any other options? Maybe yes!
But for that digital transformation, you need to follow some steps. What are they?
Step 1: Auditing your Software Solution
Step 2: Building a Bridge between your Product and Present-day Market
Step 3: Deciding the Best Way 
Software audit is a vital step as it will help you understand whether you need to work hard on the app, or rip it off and start from the beginning. Often, building the bridge between the gap is a feasible option than writing it all over again. However, that thing depends on the type and situation of the project.
As an experienced software engineering firm, we always look at the project's scope and the organization's goals. We brainstorm the ideas and then create a roadmap for software development or your mobile app development. Our expert developers analyze the problems and issues, and the level of functionalities that can be integrated into your software solutions to make it profitable.
Finally, after carefully analyzing the client's business needs, we plan for the technologies that could help us in product development. The final decision depends on the business needs and the present-day market situations and trends.
While framing your digital transformation project ideas, don't go for the hot and trendy solutions; instead, look for proven ways or for technologies that have the potential to last longer. Consult an experienced software engineering firm and find ways for sustainable software development or mobile app development.
2. You don't have budget or clarity on your next digital transformation project
Many decision-makers and executives often experience a lack of clarity in budget or regarding their project while planning the digital transformation phases. Meaning, fixing a finite budget and planning the development processes becomes a tedious task for them.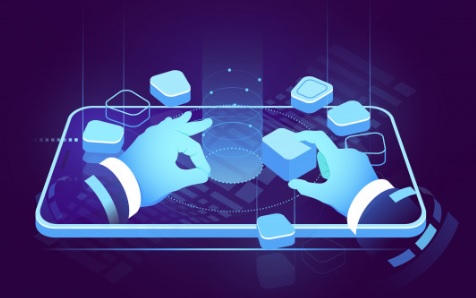 Things like customer needs, technology, development platform, and investment resources may seem a completely new thing for many of the new startups. As a result, the continually changing customer needs, and the lack of clarity on the budget may exceed their previously set limits.
Solution
To eliminate the crisis due to poor budget planning and resource allocation, you need to have proper guidance. You can seamlessly prefer a digital consultancy to avoid any chances that may hamper your project while increasing your previously set budget.
Setting a budget and having a clear understanding of the digital transformation processes is a must for completing the project. You can anytime consult a reliable digital consultancy firm that can help you choose the right features and technology for your project, at cost-effective prices. You can review several software companies' quotations and can then choose which suits perfectly to your business requirements.
Here are a few steps that you can follow to make your budget planning process a piece of cake.
Step 1: Reconceive Budget Structure
Step 2: Setup Budget Approval Process
Step 3: Make it Flexible
Step 4: Track your Project Expenses
Remember, if you have specific ideas and expectations regarding your digital transformation services, then it is highly expected that your initial budget may deviate a little. All in all, consult a digital service provider to avoid the potential business and financial risks for your big project.

3. Your app suddenly slowed down, and developers have no idea what's wrong
You build a custom software solution, and now your customers are growing, so you planned to incorporate some additional features in it. But instead, all of a sudden, your app stopped working! You developers have no idea about what is happening, and you are now stuck without a clue what the bottleneck is.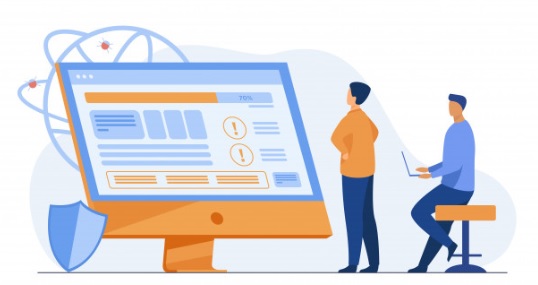 You bought a bigger server and even hired a freelancer, but still no progress in your software solution's performance. Your users are complaining about the stoppage in their services, and your brand's reputation is at stake now! Chances are also high that you may reconsider your project and plan to design it from the very beginning.
Solution
Simply, the first thing that may come to your mind in such a situation is to consult an experienced developer or digital consultancy firm. However, there's more to it! When you are stuck in such a situation where your app or software solution stops working or its speed decreases, you need to restore control over your software solution.
A common practice is to introduce metrics and monitoring and performance tests for your app. Adding performance metrics will help you to evaluate what is causing your app to run slow accurately. For that, we have two main development aspects, tester, and DevOps. QA engineers will let you know all the loops and holes in your project through an automated testing process. Furthermore, with well configured automated tests, you can find the bugs in your project.
Next comes the DevOps engineer. The main work of DevOps engineers is to spot the gaps and holes in your software solution. They build control over your system and identify all the crucial aspects that make your app run slow. The final step is to consult an experienced software engineer that can fix all the issues predicted by your DevOps and tester.
To make all those processes more straightforward, you can consult an experienced software engineering firm. They have all the resources like DevOps engineer, tester, software programmer, etc. readily available to smooth your digital transformation journey.
4. You added new functionalities to your mobile app, and now it is not working properly
You invested in mobile app development. It performed very well, and your users gave fantastic reviews of your mobile app. You became overwhelmed with the app's performance and decided to increase its functionalities to make it more useful. But, all of a sudden, your developers seem to struggle!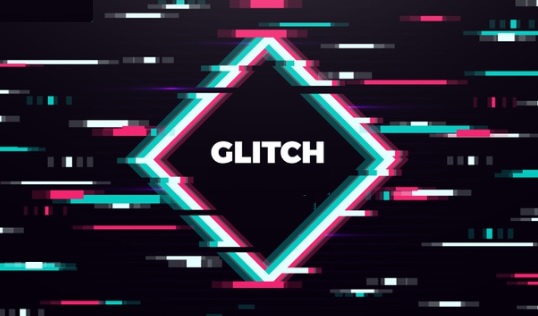 You start hearing technology problems like the app is not working properly, or things are talking time, or something like that thing cannot be achieved. Another situation may also impact your digital transformation that your app developers might not be happy with the work, and they decided to leave the project out of frustration. Now, you are in a great dilemma of what to do with the project! You are also afraid that you may lose a wonderful team and a vital project.
Solution
That's a particular case of technical debt. Now, the main question that might strike in your mind is – what is technical debt? Here's the answer!
When developing a particular software, many companies overlook its scalability feature that is quite essential for the organization's growth. Any software or mobile application works well for the first three months, but after that, technology problems start to arise, and that's when the developers feel frustrated!
As a result, the inexperienced developers feel that the product needs to be developed from scratch again because, as stated, the product runs very well in the first three months. And that circle keeps on going! To break that vicious circle, you need to invest in an experienced software engineering firm. Hiring certified and experienced project managers from digital consulting firms can positively impact your business growth and software lifecycle.
"Imagine squeezing an entire book with images on a single piece of paper. That's what happens when you try to add more features to the software, which is not scalable!"
Your developers will have a direction, goal, and leadership while developing your organization's software solution. Now, I don't know about other software engineering firms, but we, at Matellio, have qualified project managers and developers that adopt an agile methodology to build your software solutions and mobile apps. We believe in faster and more agile development and ensure to provide scalable software to our clients to grow with the organization's growth.
You can seamlessly get more ideas of our work with our projects and portfolios present on our site. Reach us to know more about how we ensure your business's growth while providing a flexible and cost-effective system.
All in all, the effects of mentoring and project management will be seen on your projects once you hire a dedicated project manager from a reputed and reliable software engineering firm.
5. You want to add extra functionalities to your ready-to-use software, but it's vendor says it's not possible.
The last technology problem discussed today in our article is based on white label solutions, also called ready-to-use solutions. So, you've picked a low-cost ready-to-use solution from an external agent. It worked well in solving your common business issues, but it failed when you tried to address your specific business problems.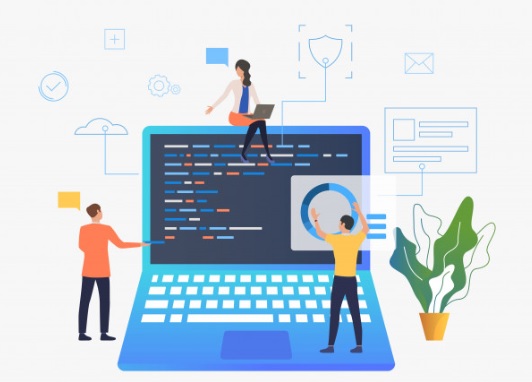 You tried to add functionalities so that the software can become valuable for you, but your vendor is not supporting the decision. They say that nothing could be changed in the solution, or things take a lot of time for new changes. Another scenario that may occur is that you are planning to invest in a white label solution, but are not sure whether it will be capable of solving all your business issues or not!
Solution
All I can say is that you need to understand the difference between a ready-to-use software and a custom software solution. In general, white label software is a product that is resilient to changes. On the other hand, custom software development is a service that builds software specific to your business needs.
Let us dig a bit deeper to understand the difference between the two and solve your technology problem.
Ready-to-Use Software Solutions
Ready-to-use or white label software solutions are built for all businesses alike. Meaning, they can solve all your underlying issues but are not made to address your specific business problems. That's the main reason why they are somewhat cheaper as compared to the custom software solutions.
In white-label software products (I am using the word product here as they are not flexible to changes), you cannot change the functionalities seamlessly once designed by the vendor. Meaning, if you want to scale that product in the future, there is no or minimal scope.
The white label solutions vendors built the product for so many businesses alike, and hence, they are least interested in changing the product for a particular customer. That's where the custom software services come into play!
Custom Software Development Services
Custom software solutions are the ones that you needed for your business but ended up with a white label product. Custom software development is a service that offers you to build a specific solution to satisfy your business needs. You can introduce any of the features and technology and even scale it as your business grows.
With a custom software solution, things become much more accessible, like you can check the development process at any stage and implement changes that you want before the project is finished. Not only that, but you can even ensure the security of your system by automated testing, and incorporating security tools in your application.
The experienced developers and testers of the software engineering firm will let you know how the project's cost is bifurcated into different segments and how you can lower the price. They will provide you with the idea of what reliable technology is trending in the market and the scope of the project shortly.
With custom software, you can reduce your pain of rewriting the software when anything happens to it. However, before investing in custom software, it is very beneficial to look at your technology partner's portfolios. Many software engineering firms, to get the project quote less and do not provide enough safety and security of your data.
How can Matellio help in your Digital Transformation journey?
When technology crashes, there is a significant impact on the business. Choosing the right platform, investing in sound technology and team, and strategic thinking are crucial aspects of a successful business. Although digital transformation is the key to success in today's technological era, even a small mistake can lead you to failure.
That's where a digital consultancy comes to play!
At Matellio, we have years of experience in digitally transforming the ideas of the many businesses into reality. We have thousands of projects and portfolios to show our capabilities. From expert programmers, QA engineers, DevOps, and Project Managers, we have the best-in-class technical and non-tech staff that can cater to all of your business needs. Reach us today to kickstart your digital transformation journey and to get all your answers!