Searching for Dedicated Stellar Developers?
We can access professional blockchain development services and create secure smart contracts and point-to-point blockchain applications with our dedicated Stellar developers. Hire Stellar developers today to accelerate your Fintech software development.
Request a Free Quote
Accelerate Your Business Growth with the Best Solidity Development Services
Access the best Stellar development services to accelerate your business growth and build secure Blockchain applications.
An Experienced Stellar Development Company You Can Trust
Build secure Blockchain applications that can Fintech infrastructures for your business to facilitate a scalable and convenient point-to-point transaction with our robust Stellar development services. Hire the best Stellar developers from Matellio at flexible pricing models to elevate your digital transformation and make you a pioneer in the blockchain development market.
With our dedicated Stellar developers, you can easily find the perfect development services needed to enhance your Fintech software development that ensures fast, reliable, and low-cost payments. Our advanced tools and techniques and dedicated developers make us a leading Stellar development company for businesses of all sizes and niches.
Hire Reliable Stellar Developers Right Away
Access our best Stellar development services and free consultation to hire Stellar developers matching your needs and budget.
Hire Now!
Why Choose Matellio to Hire Stellar Developers for Your Brand?
Discover the managing benefits that you can get by choosing us as your Stellar development company.
Repeated Clients
We have helped many clients in their digital transformation and have retained 97% of them because of our reliable development services.
Security and Privacy
We completely understand your business needs and promise to safeguard your crucial data and business ideas with our strict NDA policy.
Diversified Portfolio
Our certified Stellar developers have years-long experience in working with diverse businesses of various industry verticals.
Competitive Process
We always follow the latest and reliable market trends to help you satisfy the latest needs of your customers efficiently.
Risk-Free Development
Our certified Stellar developers have access to the best tech tools and platforms that make your Blockchain development projects secure.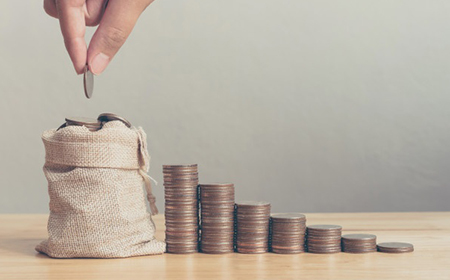 Cost Savings
All our past clients have experienced a 50% reduction in their development projects, which shows our cost-effective development approach.
Core Technologies We Work Upon
We design, build and support websites and apps for clients worldwide. We make your business stand out. Interested? Let's chat.
Hire Solidity Developers in No Time. See How We Work!
Access the most dedicated Solidity developers for your custom Blockchain development project. Here's how we work.
Request For Quotation

Expert Consultation
Market Analysis
Idea Feasibility
Cost Estimation

Requirement Planning

Non-Disclosure Agreement
Initial Designs
Estimated Work Hours
Diving Projects into Sprints

Development & QA

Hiring Dedicated Team
Documentation
Development
Testing

Deployment & Support

Software Updation
Adding Custom Features
Post-launch Support
Backups
Our Portfolio
For every real-world problem, we have delivered software solutions which reflect our expertise in diverse verticals.
Frequently Asked Questions
Answering the most common queries by our clients, at one place.
What is Stellar?
Stellar is an object-oriented, high-level language for implementing smart contracts. It is statically typed, supports inheritance, libraries, and complex user-defined types among other features. You will need to hire Stellar developers for projects involving smart contracts, as it is currently the best language to implement them.  
How can I choose the best Stellar developer?
Here are the factors you need to check while hiring the Stellar developer: 
Previous works of the developer

 

Current and past client reviews

 

Developer's Platform Compatability

 

Experience with Blockchain

 
How much does it cost to hire a Stellar developer?
The cost to hire for an emerging technology like Stellar majorly depends on the product you are planning. If your project requires someone with immense experience you should plan to allocate more budget as hiring costs will be high. But, when you hire from a software development house like Matellio, we can offer you the best prices even for Stellar developers, thanks to our vast development teams.  
What is Stellar used for?
Stellar is an open-source, decentralized language to develop apps for digital currency to fiat money transfers which allow cross-border transactions between any pair of currencies. Stellar can take your new fintech solution to new heights with the possibilities it offers. 
What are the engagement models offered by you to hire Stellar developers?
We offer four engagement models to help you save the cost and time of your Stellar development, you can choose any of them, and we will make it work the way you want.  
Dedicated developers

 

Turnkey hiring model

 

Time and material-based model

 

Custom hiring model

 
Talk to Our Experts
Let us know. Our experts shall help you discover answers and uncover hidden opportunities.
Contact Us
About Us
As a leading Stellar development company, our main focus lies in helping you create the most advanced and secure Blockchain solutions that can help you secure all your payment processes.
Learn More
What Our Clients Says About Us
See what our customers think about our reliable and advanced development services in transforming their business operations.