How AI Powered Chatbots are crucial for Business?
Updated on May 15th, 2021
Amanda has been fighting anxiety all her life. Now that evaluation of her new job is on the way, she's all the more nervous.
Taking a deep breath, she ends up typing a long tail of messages on her phone. She is full of doubts, and fear. Fear of being laughed on, fear of being less smart, and most importantly, fear of losing her job.
Within a few seconds, her screen lights up with a message,
"Hey Amanda, you are just going through a phase of distorted thinking, and it's normal.
These thoughts generally are the result of negative thinking or emotions that we go through when we force ourselves to be rational and accurate.
I'm soon going to send you a worksheet that will train you to look at the positive aspects of the things."
This was the kind of supporting response Amanda was expecting, and soon after filling out her worksheet, her mind calms down.
What's more striking was the fact that this response did not come from a human. Instead, Amanda was using Woebot, the first artificial intelligence therapist developed by Stanford psychologists and AI experts.
Chatbots and AI-powered aids are moving to the mainstream. There are now chatbot lawyers, chatbot educators, and even chatbot customer service representatives.
They have significantly affected the businesses by revolutionizing the way brands interact with customers. A study by Oracle suggests that 80 percent of the brands plan to use chatbots by the year 2020. On the other hand, Ubisent found that 35 percent of the customers want to use chatbots.
In this article, we'll explore some of the reasons that have inspired the massive popularity of the chatbots, specifically when it comes to Customer Relationship Management. Let's get going.
First Things First, What is a Chatbot?
Technically put, "Chatbot is a software that is capable of conversing with humans via the live chat interface." It can either be through the businesses' website or even through systems like Slack, Skype, Facebook Messenger, WhatsApp, and even Alexa.
How do Chatbots Work?
[owl-carousel category="Uncategorized" singleItem="true" autoPlay="true"]
Simple chatbots scan the customer's message for the presence of certain keywords. Once they find the specific set of keywords, they reply with the pre-packaged answers.
On the other hand, AI-powered chatbots are capable of applying their artificial intelligence and machine learning to implement natural language processing. They then create complex responses to carry forward the conversations.
Let's consider an example.
User: Hey, what time will your store close in New York today?
Simple Chatbot: Hi! We'll be closing at 8:00 pm today.
AI-powered Chatbot: Hi Sabrina, we'll be closing at 8:00 pm today. It's cold in New York, make sure you dress warmly.
Looks like a fantastic experience, isn't it? Well, so does Sabrina feel.
What are the Benefits of AI-powered Chatbots for Business?
Integrating AI-powered chatbots to your business has a lot in store for you. The benefits come in the form of customer delight as well as business process enhancement.
Implementing smart systems to empower your business will significantly reduce the cost of human resources. Probably this is why most of the businesses have now taken up support from ChatBot services providers or the chatbot app development companies to get one integrated with their websites.
"Businesses can reduce customer service costs by up to 30% by implementing conversational solutions like virtual agents and chatbots."- Chatbots Magazine
However, that's not just what chatbots are about. They transform your customer's experience into a more rewarding and fruitful encounter. Here are the aspects that are most significantly affected:
#1. Hassle-Free Service Extended with Seamless Live Chat
Interacting with a chatbot is very much the same as customers would communicate with the live customer support staff. AI-powered chatbots use natural language processing to analyze customer's queries and reply with the most logical answer that meets the customer's requirements. Thus, the learning curve is practically nonexistent.
Moreover, imagine how you would feel when you do not have to check for the company's online resources at the time of need, and instead, just shoot the questions to seamlessly integrated chatbots. Sounds more convenient and time-saving right? Of course, it does, and an example of Facebook's live chat support stands as the most significant instance.
It is estimated that over 8 million messages have been exchanged between the customers and businesses using Facebook's live chat support since the time it was introduced.
#2. Customer Service- Whenever Your Customers Need
Well, humans do need time to rest- but hurrah, your chatbot doesn't.
What's the point of having live chat support if you are not available for your customers anytime they need you? And with every time, we literally mean, every, even the odd hours.
It is a general tendency of the customers to ask questions outside of the business hours. Once the query pops up, they seek prompt resolution and simply do not love the idea of waiting for the voicemail or email replies. And here's where chatbots come to the rescue. They enable you to ensure hassle-free customer service at any time of the day, thus adding a point to score of your customer service.
Thus, an AI-powered chatbot definitely helps you establish your reputation among the customers, as a brand that relentlessly works to empower customer satisfaction.
#3. Customer Support with Almost Zero Chances of Disappointments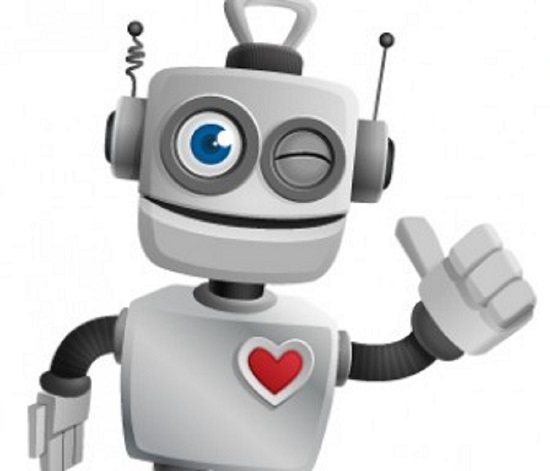 Customers are an impatient and overthinking streak. They might want one thing one day and might want to change something another moment. Let's talk about this aspect via example.
Consider wanting to change your order particulars for the fourth time in a week. No matter how annoying this idea may sound to the human support staff, a chatbot will simply do it. After all, it is programmed to do so.
Despite that some chatbots are pre-programmed to simulate human intelligence, most of the others are designed to do what they should be doing- handling dull and repetitive tasks, like calculations and database searches.
According to David Cancel, CEO, Drift,
"The goal of chatbots is not to replace humans with perfect simulation, but to satisfy the customer needs."
And if this goal is to make repetitive changes to satisfy the customer, a chatbot would definitely not mind. Thus, earning you a soft corner in the hearts of customers.
#4. Smoother Journey and Higher Conversions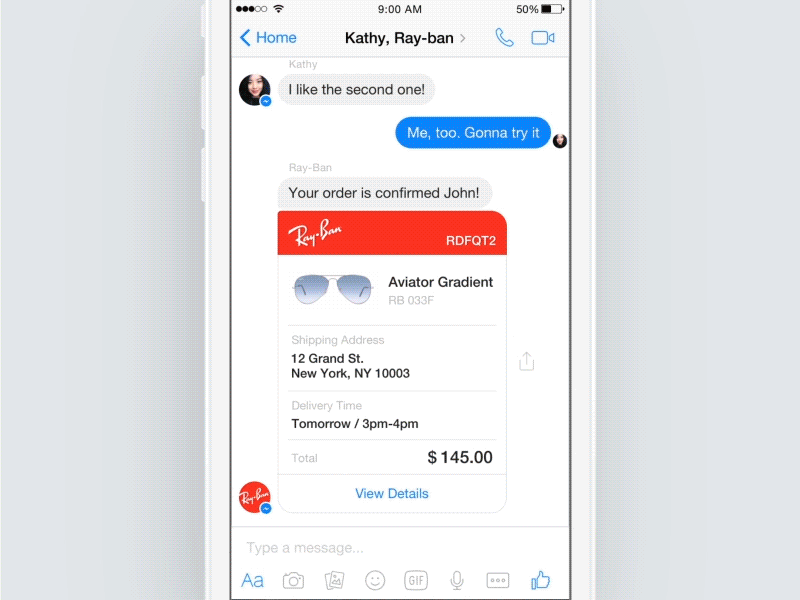 Steve is looking for the brown leather belts and stumbles upon one of the digital marketplaces. He couldn't find what he was looking for and decides to leave the website. While he was about to close the tab, the chatbot-powered customer service popped in front of the screen asking if they can help. Steve entered the precise query, and the chatbot helped him navigate to the page displaying the extensive range of brown leather belts in front of him. Not only this, chatbot enabled him to grab a cool discount on his order. He found what he was looking for and fired the order request.
Well, that's the magic of AI-powered chatbots. They can help you transform potential clients into rewarding leads by helping visitors. Besides, chatbots enable video content and even discount codes to keep the users engaged. With their ability to gather information, they can also help you understand your customers better.
#5. A Stress-Free Experience with Digital Customer Support
According to a survey, 94% of more than 2000 users refer to contacting customer support as a dreadful experience. Although current methods of handling customer support call, like usage of automated telephone menus, have helped a lot, most of the customers still find chatbots to be a better alternative to fulfill specific requirements. They see chatbots as a more efficient version of the customer service process and love the idea of reduced turnaround time. It is also worth noting that chatbots help you get an instant resolution to the queries without having to explain the entire problem to an agent.
#6 IVRs are Gone, and Forever
Imagine having to call in one of the situations where you are puzzled with the product, and then you have to go through the series of questions where the process will be based on your voice response. And the worst part was, it seemed like it will never end. IVR systems were highly programmed to enroute the customers through each answer until it reaches a pre-programmed destination.
But relax, it's no more. Thanks to the era of AI-powered chatbots, we have left behind the days of IVRs. Without frustrating the customers, chatbots make the customers feel like their voice is being heard and understood. And ultimately, an instant resolution is possible. Simple, isn't it?
If you still have second thoughts, here's is when users generally go for chatbots.
#7. Give Your Brand a Face for Customers to Engage to Build Customer Loyalty
Chatbots are your way to personify the brand without a person itself. With humans, you don't really have the power to transform their personality. But, that's not the case with chatbots. You can program them to behave in the way that you want to, from technical and professional to snarky and humorous. What else? You can have chatbots that handle technical support for you or act as an account manager, or simply someone who gets sales information for you.
This vivid form attracts the customers again and again, thus, ensuring customer loyalty and engagement in the best way.
#8. Goodbye, Form-filling! Coz… Chatbots are here!
There are two ways to do anything. The one that gets you excited, and the one that you'll do only as if you are at gunpoint. Filling out forms is one such example. You can use either hand over your customers with a flat style form, which they'll not agree to fill and even if they do, it will be with reluctance.
On the other hand, you can have a chatbot do the talking for you. Well, we, as a customer would prefer the latter version. What about you?
The Takeaway
Chatbots are not just the "wave of the future" in the customer service realm. They are here to stay and allow businesses to make the best of them by enabling customers to engage with brands in an all-new way. However, it's not a fair deal to expect human-like experience from them. The goal here is not to deliver an experience as a professional would do, but to ensure customer delight in a way that customer leaves satisfied.
Get the Conversation Started!
Get the Conversation Started!
[contact-form-7 id="34486" title="Side Form"]