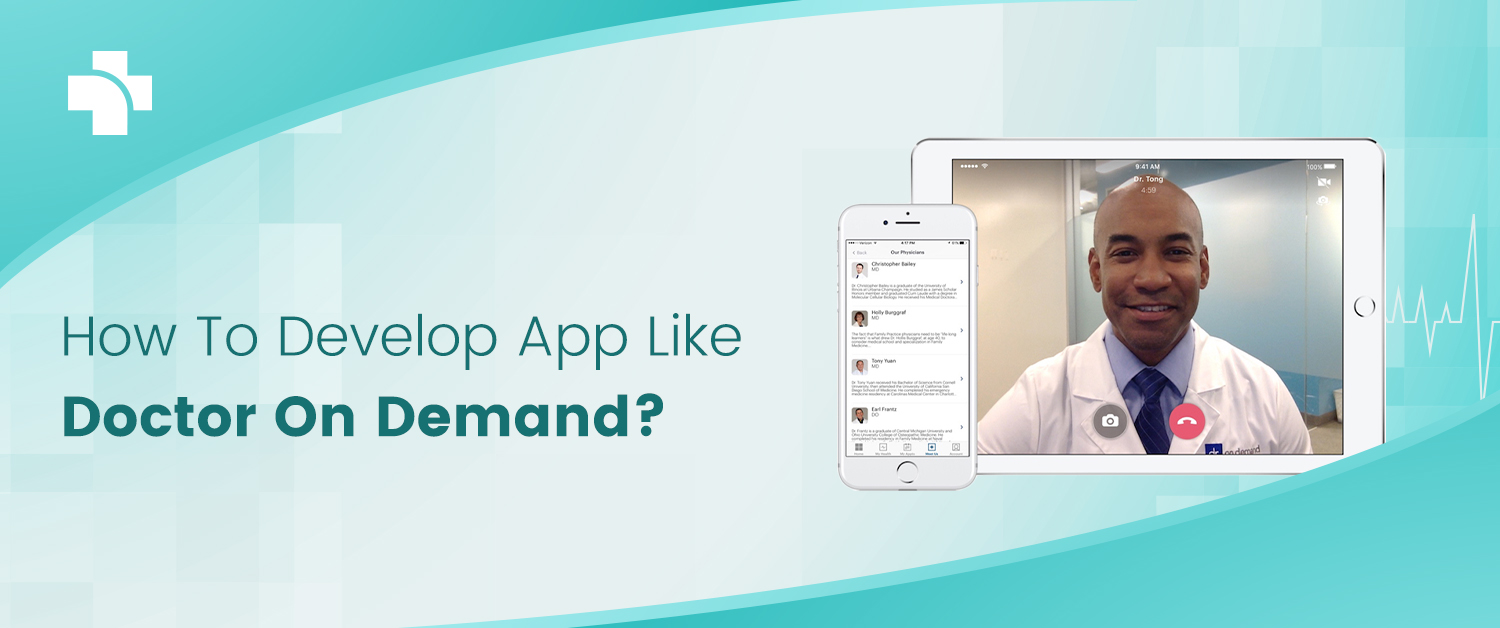 Fueled by faster internet connections, telehealth is flourishing at a rapid pace. With the ubiquitous smartphones and personal devices, patients now have round the clock access to expert care. Simply why patients, as well as doctors, love the experience these apps offer. No wonder the telehealth app users touched a mark of 7 million in the year 2018.
Aimed at optimizing care experience, telemedicine apps are a fantastic way to offer remote triage, better emergency care and increased access to healthcare for patients in rural areas.
But going beyond the concept of patients and doctors, telemedicine has a lot to offer to the entrepreneurs exploring ideas. After all, the industry valued at USD 38,046 million in 2018 and is expected to reach USD 103,897.77 million in 2024.
And if you are one of these, you have landed up on the right page as we are exploring "How to develop an app like doctor-on-demand?"
A brief Introduction to Doctor On Demand…
Doctor-on-demand addresses the inaccessibility to affordable healthcare most engagingly and cost-effectively. It features an intuitive platform that connects patients with healthcare experts across the globe round the clock. Patients ailing from any of the diseases like cold and flu, UTIs, allergies, depression and anxiety, skin and eye problems, etc. can connect with certified physicians to find a solution. Combining great services with mobility, the app ensures that patients can avail expert help 24 hours a day and 7 days a week.
Not only this, but Doctor-on-demand also features great functionality that connects you with best-in-class lab testing services on the go. The app is available across the platforms including Android, iOS, and Web, thus making it all the more accessible to the users.
What makes Doctor on Demand Perfect Inspiration for Your Telemedicine App development?
Telemedicine is more about accessibility and simplicity. Adding up complex features to your telemedicine app without even considering user's ease is only going to drain your money. And one of the critical aspects that attribute to the popularity of doctor on demand is its simplicity, besides well-integrated functionality.
Here we have listed out the feathers Doctor-on-demand has won to its cap:
Doctor-on-demand has been ranked among top 10 in the Medical Category on the App Store.

It has already received a user rating of 4.9 stars.

The telemedicine app generates per employee revenue of $46,900 every year.

The videos on doctor-on-demand are expected to cross a mark of 2 million by summer 2019.

It has over 1 million registered users.

Doctor-on-demand's annual revenue is estimated at $12 million.
What Makes Telemedicine Apps Popular Among the Users?
Telemedicine apps do not just benefit the patients with round the clock healthcare facilities, but also significantly help the doctors. Let's get you acquainted with some of them.
Benefits of Telemedicine Apps like Doctors On Demand for Patients
#1. Convenience
Imagine falling prey to deadly headache in the middle of the night. Conventionally, you would be visiting a physician, probably waking him up too, let alone the time to travel at his place. And to add to it, the weather is not in a mood to cooperate. Terrible, isn't it?
Telemedicine apps give you an all-new approach to deal with such situations by bringing expert help at the tip of fingers. You can directly launch the application and connect with physicians over video call while easily sharing the medical history. And guess what? All this sitting in the comfort zone of your home.
#2. Time-Saving and Result-Oriented
Again, there are two approaches to it. You can travel all the way to the clinic, stand in the queues, and get an appointment scheduled for some other day. Not to mention, the repeated process when you finally go for the consultation. The second one is majorly what tech savvies follow. You can directly launch the telemedicine app and save you time by providing instant help.
#3. Medical Record Mobility
Even today, it is pretty difficult to gain access to one's own medical records, let alone someone else's. But no more, thanks to the telemedicine apps. They allow users to view records and share them across with family members or anyone you wish to.
Benefits of Telemedicine Apps like Doctors On Demand for Medical Practitioners
#1. Flexibility
Being a doctor requires a lot of patience to manage with long working hours, and that too loaded with people suffering from various ailments. That makes the job tougher. But with telemedicine apps, doctors can choose the schedule they want to work on. And all this with the added benefit of getting connected to people across geographies.
#2. Less of Administrative Work
A considerable share of a physician's valuable time goes wasted on administrative tasks and paperwork. Thus, taking a toll on the time that they could use to examine their patients thoroughly or checking up only on fewer ones. A telemedicine app helps them reduce the clutter and instead focus that time where it is needed, that is, patient care.
What Features to Consider During Telemedicine App Development?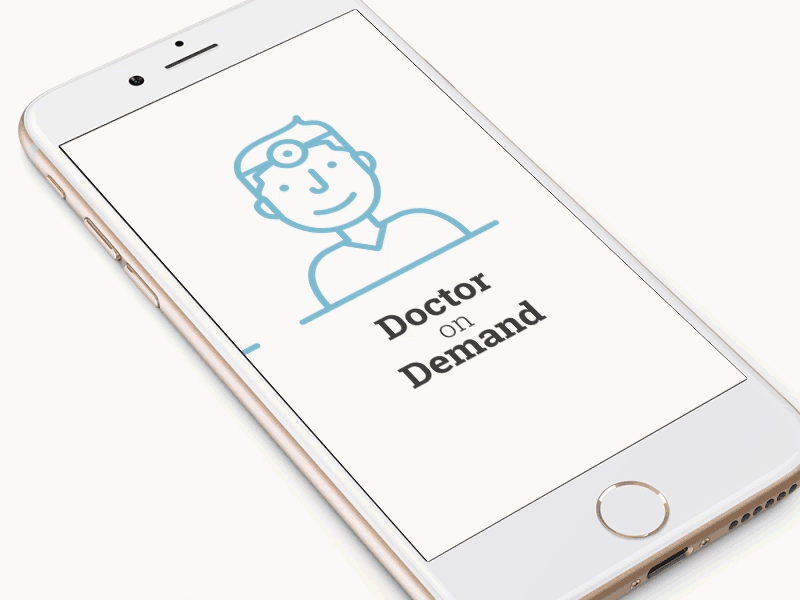 #1. Profiles
Profiles are one of the most critical aspects of a telemedicine app. While a detailed profile enables the patients to know their physician better, a patient's comprehensive profile helps the doctor stay updated on health history.
How Patient's Profile Should Look Like?
A patient's profile, as mentioned previously, should provide a comprehensive view to the doctor to ensure best-in-class treatment. It should have an option for the users to include details like Name, Address, Gender, Age, Medical History, and other crucial information essential from the treatment point of view.
How Physician's Profile should Be Reflected?
Similar to the patient's profile, the physician's profile speaks for his proficiency and hence should include everything that is essential for the patients to know. This might consist of options like Name, Address, Photo, Specialization, Availability, etc.
#2. Appointment Booking and Scheduling
Appointments in a telemedicine app are bifurcated into two sub-domains, for both the types of users.
Patient's Booking Window
The screen should feature the following functionalities:
Listing doctors and their availability according to the ailments

Single tap appointment request
Doctor's Appointment Dashboard
Screen should feature the following functionalities:
List of upcoming appointments

Change schedule based on availability
#3. Video Calling
Video calling helps both the key users to connect and discuss the medical requirements. The app should feature an intuitive interface that connects both the types of users over single tap video calling ability.
#4. Voice Calling
This feature enables the user to go incognito and connect over video call instead of the video call. At times, it is required for people to share an issue without facing the opposite person or maybe have a quick call to get insights into something, the feature will help those users can the help handy.
#5. Medication Reminder
This feature is one of the most in-demand ones for the reasons that users fail to stay updated on their medication needs. While we have dedicated medication management apps for this, having a combination of the same with telemedicine apps is an excellent way to ensure that your users are loyal to you.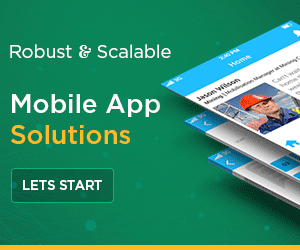 #6. Built-in Chat
Patients and doctors can connect over the in-app chat feature to ensure that doctors are available to answer for a quick query, or in case they have a question whose answer is not time bound.
#7. Ratings and Reviews
After successful consultation or after recovery, patients should be able to leave a note for other users or rate the doctor so that new patients can make an informed decision while choosing a doctor.
#8. Electronic Medical records
The ability to upload and download medical records on the mobile app is a great way to ensure their availability round the clock. While this will help patients to share the records with experts easily, it will help the practitioners to have records handy whenever they need.
#9. Digital Prescriptions
Digital prescriptions help the doctors to prescribe medicines right via the app. This also helps the patients to have the prescription handy so that they can access the same when the need be.
#10. In-app Payment
Payments make up a significant part of the telemedicine mobile apps. They might need to pay the consultation charges or for accessing the app features, and not having an innate payment option is just not done. Thus, you need to make sure you make space for it while pursuing the telemedicine app development.
Kickstart Telemedicine App Development with Matellio
Now that you've laid out a perfect plan to develop telemedicine app, all you need is support of experienced business analysts and mobile app development teams to get started. And who else can serve you better than Matellio? With decades of experience as telemedicine app developers, our team has delivered multiple healthcare apps fully-functional across platforms including web, Android, iOS, and many more.
Our quality-focussed methodology and result-oriented solutions have enabled hundreds of clients to take their business online. Simply why we have acquired 4.9-star rating from them on the reputed platform of Clutch.co. We would love to help you with your idea as well, just share it with us and enjoy the transformation whiling sitting back to relax.