How to develop an app like Airbnb?
Updated on Nov 24th, 2022
Travelling has been and is one of the most exciting parts of our lives for a long time now. So much so that it has contributed to the addition of some of the well-known names to the job industry. Scroll through your Instagram feeds and you'll be able to locate those amazing hashtags like Wanderlust, Travelling Photography, and a lot more.
What clicks your mind the first time you talk about traveling places. Definitely an exciting and extraordinary experience. And added benefits of reasonable experience is simply what increases the excitement quotient. Airbnb does this for you in the simplest possible way.
With more and more users picking up on applications that aid simplified traveling, no wonder Airbnb and similar apps have inspired some of the brilliant business ideas. Hence, if you are the one looking to explore possibilities in this idea, you have landed upon the right page. Here we are analyzing some of the important features of Airbnb and its business model to help you.
Let's get rolling then!
First Things First, Let's Know Airbnb Better
Simply put, Airbnb is a one-stop shop that offers users with a peer-to-peer online marketplace to discover renting prospects. This includes everything from single rooms to an apartment, suite, yacht, castle, or anything that you can think of. Aiming to deliver incredible travel experience, Airbnb boasts of offering local experiences that are highly driven by native experts. It homes over 4 million vacation home rentals across 191+ countries. Here are some of the benefits that Airbnb is capable of extending to its users under various categories.
For Travellers:

Hassle-free trips with intuitive booking dashboards.

Explore and discover last minute travel accommodations or long-term rentals

Take your friends and family along by saving and inviting them to join your bookings for rental homes, experiences, and places

Add experiences and events to the itinerary

Connect with the host and get to the home easily with well-integrated navigations and directions.

For Hosts:

Share the extra space or lead experiences that showcase your destination's mainstays

Innate calenders to update listings and availability

Host Guidebook functionality to share the neighborhood's salient features

Connect with the guests and manage their reservations and bookings
How Does Airbnb Work?
Airbnb lets the travelers connect with worldwide hosts and to develop an app like Airbnb, you need to follow the league. With is reach spanning across 190 nations, hosts can rent out their room or maybe an entire house out. Simple sign up and profile updation lets the users explore the options that they can choose from while visiting a place. The app also lets them estimate the cost for home and explore it for renting opportunities.
Market Hold of Airbnb
Airbnb accounts for over 60 million registered active community of global users. It has been estimated that over 500,000 guests have booked a stay/ night booking via Airbnb along with the people who have traveled over 10 billion miles to the Airbnb destinations.
Additionally, Airbnb has a robust database of more than 700,000 hosts with 2 million listings spanning 192 nations, and 57000 cities. All this has made Airbnb touch a stunning high of $900 million revenue since inception.
Check out Airbnb Competitors and Alternatives
Ever since this out-of-the-box idea hit the market, it inspired many apppreneurs across the globe that offered zealous competition to it. Thus, today Airbnb does not stand as the sole ruler of its market. Here are some of the notable names:
#1. Roomorama

Roomorama is an amazing platform that offers professionally-managed vacations and short-term accommodations across the globe. Spanning more than 5,000 global destinations, a user can choose from an array of apartments, bedrooms, home-stays, hotels, and hostels, and much more using this platform.
#2. Flipkey
A part of TripAdvisor rentals, Flipkey boasts of offering best deals and personalized recommendations straight to the user's inbox. The online marketplace offers more than 830,000 [roperties to choose from across 190 nations. TripAdvisor helps you explore a lot more than just rentals including options for best restaurants, attractions, and experiences. The best part of using FlipKey is the fact that it offers over 5000 special deals going live for each user every day.
#3. HomeAway
With over a million global listing, HomeAway is a leading platform operating in the vacation rental industry. Through the classic application, a user can list/ book nearly 1.8 million online bookable rentals in 190 countries.
Features to Eye on while Developing a Vacation Rental App Like Airbnb
Considering the three types of users in the system, here are the unique set of features offered by Airbnb to each of them.
Front-end users: Customers and Hosts

Back-end users: Admin
Features of the User Panel:

Registration and Login
Search with Filters
Booking category
Rentals Booking
Online Payment
Personalized Feeds
View Amenities
Filter/Advanced Search/ Refine Search
Add to Favorite
Manage Booking
Social Sharing
Refer & Earn
Message System
Content
Reminders
Coupon Cards
Gift Cards
Cancel Booking
Guidebook
Manage Profile
Manage Notification
Review

Features of the Host User Panel:

Home listing
Listing Approval
Manage Booking Request
Payment Setting
Transaction History

Features of the Admin Panel:

Login
Dashboard
Role-based dashboard
User management
Booking management
Manage promotions & gift cards
Payment Management
Manage referral/invites
Real-time Reporting & analytics
Manage Booking request
Push Notifications
Manage Amenities
Advanced Features
1. Registration
Registration is a part and parcel of every best travel apps. To make it easier for your users, you can also provide one-tap registration using social media sign up options. Alternatively, you can follow conventional approach facilitating sign up using a combination of email ID and a strong password.
2. User Profile
Following the Airbnb approach, vacation rental app development for your business would need a dedicated profile for both the front-end users. This screen would definitely help you gain insights into their demography, personal traits, likes, dislikes, and a lot more. This would, in turn, serve you by helping you target each user with a strategy to bring in more profits while ensuring customer satisfaction.
One-tap registration using social media is a great way to help you with this, especially in the era of social media generation today where users update each happening of their day on social media.
3. Options to Explore with Smart Filters
Once the user is through to the registration, he can begin exploring the features of travel and vacation rental app. As a guest, you can begin with the options available in the city you are traveling along with the choices of experiences, booking, accommodations, etc. that you can explore. The combination of smart filters simply adds some brownie points to you. You can help them filter results not only as per the destination but according to other options like types of rooms, check-in and check-out time, the total number of visitors, offered amenities, bed types, nearby places, and much more.
4. Global Currency Support
Well, let's get that straight. As a user, we would never love to go through the hassle of converting currencies to the preferred choices. Like… Really? Who would enjoy it anyway? Global currency support is a must-have feature for your travel and vacation rental application. You can provide an in-app currency converter API to convert the payment value according to the chosen region using Google currency API.
5. Reporting and Analytics
Admins need to stay updated on the facets like bookings made using the mobile app, active bookings, canceled booking along with the time range, payments, reviews, registered users, typically EVERYTHING. Getting your app integrated with a great reporting and analytics tool can simply make the job easier.
6. Personalization
A pinch of personalization will help the users to get results based on factors like location, booking history, booking behavior. A well-integrated API to fetch the required data will be a great option for the same.
7. Payment Gateway
Payment gateways are there to make our lives easier. Don't deprive your users of the same. Offer them with an innate payment gateway that supports all the major payment options like net banking, credit cards, debit cards, etc.
8. Cloud Storage
Okay, the ease that cloud storage offers can never be overlooked. You can also think of storing your data over the secure cloud to ensure easy and round-the-clock availability.
9. Live Chat
We all know and understand that the conventional CRMs have gone obsolete. It's the era of live chat support now. The easiest way to do so is to integrate Live Chat API while taking care of travel app development.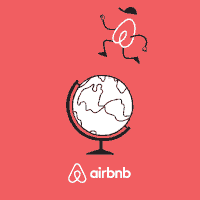 Image Source: Gifer
10. Multi-language Support
Don't bind your users in the language barriers. Let them choose the desired language for the listing.
11. Room Details
Once you are through to the selection process, it's now time to explore the details about the same. A user might need to check the variants available along with the services that come along with the room like free breakfast, wi-fi availability, etc. Generally, a user tends to pick up rooms on criteria like images shown, room view, ratings and reviews, description, location, tariff, etc.
While you would definitely need a user-facing screen to display the details, integrating an easy to use admin/ host-facing dashboard to provide the details is also a must.
12. GPS-based Navigation and In-app Cab Bookings
Well, navigating in an all-new place is the greatest pain in the neck. To help your users avoid issues concerning this, the best way is to facilitate is through in-app cab bookings and GPS-based navigation. This would not only serve them with hassle-free navigation within the travel place but also provide them with options that they can explore nearby.
13. In-built Messenger
You might need to connect with the host you have made bookings with, or maybe as a host, you might need to get in touch with the guests you might be welcoming any time to pass on a piece of important information. An in-built messenger or communication dashboard will be of great help here.
14. Add to Favorites or Shortlist Options
How many times does it happen that you would scroll down to the end of a list while shortlisting the potential options? Well, almost every time. And we don't want to lose some points just because we took away this pleasure from the users. Use it to not only make the job easier for the guests but also gain insights into their likes and dislikes to offer them with personalized suggestions.
15. Push Notifications
Stay connected with your users by reminding them of you whenever you have something important to tell them. What else? Imagine visiting a place and once you land, you are offered to explore the nearby the options like bus/ taxi stands, or restaurants, or a great sight on the right direction that you might otherwise miss out with push notifications. Or, visiting a shopping destination in a travel place and being informed about the discounts in the best stores.
It's divine. Your users will love it as much as you do. Trust us.
16. Location-based Emergency Services
Emergencies are called so for a reason and looking for some help in such situations simply adds up to the overall problem. But it doesn't have to bother your users much. How about a feature that lets them keep a record of the emergency services. Amazing, isn't it?  
17. AR-based Room Experience
Now that AR is now coming to every realm, AR mobile app development has really taken up skyrocketing speed. The hospitality industry is no exception. How about offering users with a great experience using the touch of Augmented Reality. Creating virtual rooms will give your vacation and travel rental app with the boost of incredibility and also augment the download rates like anything.
Start Your Own Vacation and Travel Rental App Development
Well, now that you are done with the basic planning, all you need expertise in terms of experienced business analysts and mobile app developers by your side to unleash the opportunities. Let's connect over a cup of coffee and add value to the final product in the most cost-effective manner. Request a free quote from Matellio today!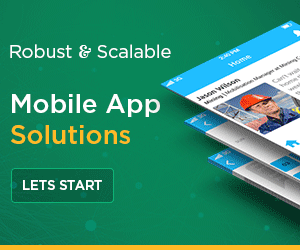 Disclaimer: Please note that the content of this blog including links, texts, images, and graphics is only meant for informational purposes. We do not intend to infringe any copyright policy or do not possess any third-party material. If you have issues related to any of our content or images, kindly drop your message at 

info@matellio.com

 
Get the Conversation Started!
Get the Conversation Started!
[contact-form-7 id="34486" title="Side Form"]