What do you think marriage is? When two people are in love and want to stay together forever, for the rest of their lives, they decide to tie the knot with their loved ones. You see this is how the journey of life turns into the journey of love.In past years the people used to hire agents and brokers to help them find a suitable match for children, but with the emergence of several matrimonial sites, they don't need to pay and waste their time on hiring agents anymore. Matrimonial sites and matrimony mobile apps have made it easier to search for the bride and groom in one go. It consists of all the required information that parents are looking for about the bride and groom. So basically, a matrimonial site and matrimony mobile applications are a pool of a large number of profiles to look into. 
 

Are Matrimony Mobile App Helpful?

 
Undoubtedly, it entails a lot of searching, when it comes to finding that perfect "match made in heaven." So, give it a thought, as a matrimonial app is an excellent way to streamline the lengthy process. Through the matrimonial app, anyone can find the required details about the match that has caught their attention. It makes the decision making easier. The matrimony app has another advantage that it can be installed easily and conveniently making registration easier too.
 

Matrimonial Apps – How They Emerged?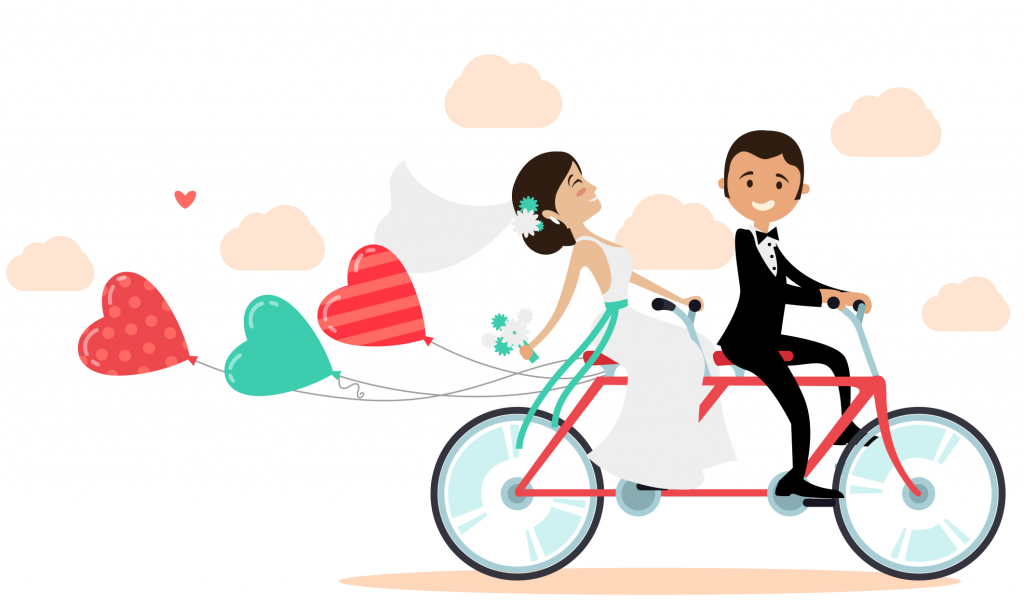 As per Frost and Sullivan, a market research and analyst firm, the reports showed, that in India over 5 million marriages are done alone with the help of online matrimonies,  which has accounted for $250 million last year.Of course, the above-mentioned statistics are attractive enough for various matrimonial owners, although they are unable to reach the expectations still. However, the statistics are also attractive for investors to invest in the arena. Now, this is raising the demand for the online matrimony business. The penetrance of the mobile internet is increasing day by day globally, for instance, it was 52.5% in 2015 and is expected to reach around 63.5%. This shows that matrimony services are rising year by year. However, the registration for matrimonial sites is way too easy. As people can easily find the sites that offer them free memberships, while there are some other sites as well, that offer free as well as paid memberships. The advantage here is you can easily register on behalf of the bride and groom also. But it is conditional that the bride and groom should be above their legal age of getting married respectively. So in case, you are looking for Matchmaking or matrimonial app development, following write-ups are useful!! What are the benefits of getting a matrimonial app developed for your matchmaking business?
Benefits of a Matrimonial App
Matrimonial app development enables your target audience to find their perfect partner conveniently by simply registering and filling up the profile creation form. And then the app would function accordingly, i.e, showcase matching profiles to the app users. Some significant benefits related to this are: 
The matrimony mobile apps make it easy and convenient for your customers to find partners, even within their caste and community. 

These apps attract target audiences as they browse a lot of profiles, as much as they want, all at once. 

With the feature-rich mobile app privacy and security of the profiles can be ascertained. 

Last but not least, the apps provide a platform for marketing and advertising. 
Popular Matrimonial Apps in the Market
Before developing any application, it is always advised to check out the competition. Deeply look into their designs, features, and their unique attribute for staying ahead in the competition. Today, we have brought you 10 most popular matrimony apps present in the market-
Life Partner

Simplymarry

Free Chat Matrimony

Jeevansathi

Community Matrimony

Shaadi

Bharat Matrimony

M4marry

iMarriages

iBluebottle
Features That Make Matrimony App Popular
The matrimonial mobile apps are a convenient platform for the users, through the apps and the websites millions of people can find their perfect match. In case you are thinking of creating your own matrimony app for your business, you need to make sure that your platform provides its users with an intuitive interface as well as interesting features and you also need to make sure that the users can use these features once after registration and login into the app. Let's take a look at the basic and important features that should be present in a matrimony mobile app.
User App Features Of Matrimony App
User can log in/Register with the social credentials

Verification of profile via contact number & email ID

Create desire partner profile

Set preferences for partners

Upload pictures

Add personal, educational information

Search profile with advance search fields/filter

View contacts of the searched users

Add any user in the favorite list

View profile detail of the selected user

Astrology compatibility can be verified

Download horoscope

Share, block and report user profile

Accept user request

Request photo & horoscope of any selected user

Chat with selected users

Provides Paid membership packages

Activate membership packages & pay online

Multiple payment modules

Apply Coupon code

Save search

Customer support

Call and SMS alerts can be managed (call, SMS, email alerts)

Sends Notification & alerts
Admin Panel Features Of Matrimony App
Admin has to Login as well

Dashboards

Customer profile verification

Manage customers and affiliation programs

Manage invites and rewards

Manage affiliation program

Manage success stories and user request

Manage membership packages

Email & SMS marketing

Smart search

Cloud storage integration

CRM integration

CMS integration

Payment gateway integration

Third-party APIs integration

Manage profile

Reporting & analytics

Notification
Advanced Features of Matrimonial App 
Add Photos From The Library

–

Let your app users add images from the library, in order to upload their pictures on their profile also share them with the profiles they are interested in.

Search & Filter-

Search and filter option enables the users to search for the prospects according to their likings, interest, location, occupation, community, etc.

Chat Integration-

Integrated Chat API in an app is crucial for the users to communicate with the other users in order to understand each other. Since, it is a lot easier for people as they find chatting more comfortable.  

GPS Integration-

GPS integration allow your app users to search for a  matches near a location. The users can search for their partners within their city as well as outside. 

User Privacy & User-Blocking Feature-

The privacy of the app users is very crucial to ensure and it also allows your users to block the other user profiles which might be creating an unnecessary nuisance for them.

One-Time-Password Integration-

Integrated OTP in a app ensures the authenticity (one-time-password) feature into your app, via SMS, call, email, etc.

Data Sync-

This feature proves to be useful for the admin who is able to sync the app data with social accounts, etc.

In-app Camera-

Enables the users to share their pictures with other profiles online within the app by clicking directly from the app camera, rather they upload the particular picture from the phone gallery.

Push Notifications-

Through notification alerts users have a knowledge regarding any new updates, like a new profile of specific category updated on the app that they might be interested in.

In-app Calling & Messaging-

This feature helps the users to make calls within the apps and send messages to the profile users interested in within the app itself. 

Data Security-

Security of user data has to be ensured at any cost and in order to get this done you need to take care of the certain security measures.

Third-party API-

Third-party APIs have now become crucial for most apps of today and holds true for

matrimony app

Like, chat API, etc. need to be integrated. So make sure you have third-party integrated into your app. 

Social Sharing-

Integration of this feature helps the users to visit social accounts of their selected person and they can also share pictures and other stuff on their social accounts.

Ratings/Reviews-

Reviewed and rating feature enables your targeted audience to find everything about your app and herein, the app users can also share their experience with the services.

Multiple Payment Modes-

Let your app users make payments easily. By integration of multiple payment modes into the apps, such as Braintree, Stripe, PayPal, Credit/Debit Cards, etc. this should also include the feature of multi-currency, to help people from all across the globe to make payment conveniently. 
The advanced features into your matrimonial apps make it easier for you to compete in the market. Makes your app more reliable because matchmaking is a sensitive matter and having a mobile app for this purpose will certainly help your matrimony brand to gain a strong position in the market.
Matrimony Website or Application Revenue Model
If you try to observe it a bit closely, then it's not very difficult to find that this business is one of the most emerging models in the market. Many users have started availing matrimony applications for finding your perfect partner. Hence, owning a matrimonial app would be highly beneficial for your business. You can even earn from the app by providing premium membership to users. They can choose from various subscription models provided by the app as per their requirements. 
In-app Advertising

Subscription Plans

Premium Membership

Paid Versions

Discount & Offers 

are some of the ways of generating revenue from developing a matrimonial application.

Cost Of Matrimonial App Development
Many Factors are there, affecting the cost of developing a matrimony mobile app. Some of them are discussed below in detail, ao that you can get a clear understanding of the budget you actually need to develop a matrimony app.
App Platform

(iOS, Android or both)-

First of all you need to make up your mind,  whether you wish to develop your app for Android or iOS platform. Although, You can also choose to develop the app for both the platforms, however that can certainly affect the cost, as developing the app for both the platforms increases the cost. Also,

developing an app for iOS

costs lesser as compared to Android, like the iOS app needs some devices to be tested against.

App Design-

By developing the matrimony app you may wish to cater to a massive number of targeted audiences. But in order to do this, For this, you need to make your app appealing to grab the attention of your users, and for that, you need to pay special attention to the app design, including that, also make sure that your app is not complex to use. You see integrating an attractive design will certainly add to the cost, but it will be worthy as well.

Size of the App-

The size of the app defines the total number of features & functionalities included in the app.

App Developers-

The development cost of a

matrimony app

is also depending upon the geographical location of the developers you've selected, followed by their experience & expertise level, etc.

Payment Integration-

Mobile wallet integration into your app certainly increases the cost but, think again, as it is going to remove all the hassles related to the payment. It offers a great number of benefits to your app users.
Techno-Stack Involved 
Right technology implementation is very compulsory for developing a matrimony mobile app. Therefore, for crafting out the polished app, certainly, the one you need has to be selected very smartly.
Platform-

Android, iOS

Notifications-

Twilio, Push.io

SMS, Voice, Phone Verification

–

Nexmo, Twilio

The platform of Payments-

Braintree & PayPal, Stripe, EWallets, NetBanking, Cards

Database-

MongoDB, Hbase, Cassandra, Postgres, Mail Chimp Integration

Cloud-

AWS, Google, Azure

Realtime Analytics-

Hadoop, Spark, BigData, Apache Flink, Cisco, IBM

In A Nutshell
In a world where we have a massive number of opportunities, if you wish to develop a matrimony app, just remember, a team of proficient designers and quality testers can help you succeed with the best mobile app development solutions.