As per the economic times, "The worldwide public cloud services market represents its growth by  17.3 percent in 2019 to total $206.2 billion, up from $175.8 billion in 2018, as Gartner forecasted that the market will grow 21 percent, up from $145.3 billion in 2017." All these trends project steady growth in the number of enterprises that are migrating their applications, data, and other essential business elements to the cloud. 
So basically the cloud migration is the process wherein the companies shift their application, data, files and other business elements from one premise environment to the cloud environment. Or we can say it is the process of moving the applications to one cloud platform or vendor to another. 
Many large-scale enterprises and businesses shift their application and essential data files to the cloud to avoid the need to build and maintain the on-premise infrastructure. Additionally, there are many benefits to the companies and businesses on why they need to move to the cloud. So for instance, they don't need to waste their time scaling server resources. It further assists the businesses in the reduction of capital investment as well as operational cost by leveraging computing resources over the internet based on pay-as-you-use pricing models.
Hence, we can say that cloud-based solutions are budget-friendly as well, apart from providing benefits in terms of flexibility, scalability, availability, accessibility, and security. But, probably moving to a cloud from the existing on-premise environment can be a hassle in terms of moving parts that go into the cloud migration, facing the downtime issues, team's struggle from where to start, and more. However, now they no longer need to worry about these problems as the cloud-migration tools are here to the rescue.
The list below includes tools of the top cloud migration tools and for this particular list, we have focused on software and cloud services that would automate the process of cloud migration.
Top 12 Cloud Migration Tools
AWS cloud migration services
Azure Migration Tools
Carbonite migrate
Corent SurPaaS
Google Migration Services
Micro Focus PlateSpin Migration Factory
Turbonomic
VMware
Cloudscape
ScienceLogic
AppDynamics
Dynatrace
1. AWS Cloud Migration Services 
Being a public cloud market leader, Amazon provides varied popular cloud migration services like AWS migration hub, AWS application discovery service, AWS data migration service, AWS server migration service, AWS Snowball, AWS snowball edge, AWS snowmobile, and more and most of its services are free. 
The AWS migration service helps you easily and securely migrate the database to AWS. while the database remains fully operational at the time of migration, and also minimizes the downtime to the application that relies on the database. The AWS migration service can migrate the data to and from widely used commercial and open-sources databases. And in case some interruption occurs, it automatically restarts the process. 
Features
The service supports homogenous migrations as well as heterogeneous migrations 

It is used for continuous data replication with high availability 

Allows to stream data to Amazon Redshift from any of the supported sources including Amazon Aurora, PostgreSQL, MySQL and more.
 

2. Azure Migration Tools
The Microsoft azure offers varied technologies that ease and in most cases fully automate shifting the workloads to the Azure cloud. The Azure migration tools include the Azure migration services that automate VMs migration, the Azure data migration assistant that automates data transfers, the Azure data box that helps in transferring the data in bulk to an Azure data center via devoted software compliance.   
The Azure Migration tools offer immense support for key migration scenarios across servers, data, Databases, web applications, and virtual desktops, as well as seamless experience throughout the migration process. Put simply, the Azure is a powerful cloud platform, which is best suitable for large enterprise IT environments with stringent compliance and data security requirements. 
Features
lexibility for the smooth migration process

Provides the tools for your workload to track and manage migrations 

Maintains stringent compliance and data protection requirements 
3. Carbonite Migrate
The carbonite migrate is again a migration tool that migrates physical, virtual, and cloud workloads over any distance easily and quickly. To put it simply, it moves the data without a team facing any data loss. With the use of efficient real-time replication technology the carbonate migration creates a replica of the data, application or database being migrated and keeps in sync with the production system. The migrated data can be validated without affecting business operations, and downtime is minimized that is required for cutover to the new server.
The carbonite migration is the best choice when the project is related to disaster recovery, business continuity or if there is any need for backup Carbonite Migrate might be a good option for you. The tool also helps the team to be ensured that their workloads are running on the right platform.
Features
Continuously replicate the data to reduce downtime to zero and enable fast cutover in case there's an emergency 

Performs unlimited testing of the new environment without affecting operations

Allow having zero downtime when migrating critical operation data.
4. Corent SurPaaS
The Corent surpass is an automated cloud platform that basically analyzes and migrates the software applications from the current premise to the cloud and also manages, optimizes and modernizes them on the cloud on a regular basis. This cuts down significant time and development costs. The Corent SurPaas has a simple and powerful value proposition. It lets the software developers spend all of their time, efforts and focus on their core software capabilities to make them efficient and competitive. Corent has a simple yet powerful unique selling proposition. That is it helps team package apps so that they can be delivered on a software as a service (SaaS) basis to internal or external customers.
Features
With some easy steps, it can transform applications into SaaS applications

By using tenancy models it maintains each application environment

Monitor tenants irrespective of their deployment to manage the application lifecycle
5. Google Migration Services
Also known as Migrate for Compute Engine or (formerly Velostrata) is a fast, flexible and safe migration to google cloud. At times it happens that cloud migration creates a lot of questions and queries. But Migrate for Compute Engine (formerly Velostrata) by Google Cloud provides all the answers and solutions to the queries. So in case, you want to migrate one application from on-premises or thousands of applications in bulk across multiple data centers and clouds, the IT team can leverage the Migrate for Compute to migrate these systems rapidly to Google Cloud. The tool was basically created to reduce risk, improve agility, cut costs and save the time of the teams
Features
In-cloud testing with validation 

Building migration waves 

Delegating workloads to google cloud 
Also Read: Cloud Migration Strategy: Driving Your Business Growth
6. Micro Focus PlateSpin Migration Factory
Platespin migration factory helps in contouring the functions like planning, scheduling, migration implementation. It also helps the manager to create visualized and realistic project plans. It combines transformation manager and migrate connector with migrating servers to implement automated migrations for workloads. Additionally, it reduces the risk associated with automation. The PlateSpin migration factory is a comprehensive, flexible cloud migration that provides support for multiple clouds and includes advanced security features as well. It is best suitable for the organization with really large scale data transformation projects. 
Features
Support clouds like AWS, Azure, VMware 

Data and server migration 

Built-in credential store and user authentication 
7. Turbonomic
Turbonomic, earlier known as VMTurbo was launched in 2010 and got updated in 2017 to coordinate with the cloud computing platform. This tool induces demand and supply forces or proper allocation of resources like database memory and storage. Turbonomic is not just a cloud migration tool but is also an accomplished hybrid automated platform that monitors and optimizes cloud computing workloads. 
Features
Completely agentless and decision making software 

Automatable and specific actions

Implementation of actions in real-time 
8. VMware
VMware offers unparalleled technologies in physical server virtualization space. VMware got tremendous developer support because of research and innovation at the forefront. Customers nowadays need enhanced quality, flexibility, utmost security, and reliability from on-premises offerings, which is why VMware has shifted its priority to the development of hybrid cloud visualization. It includes cloud service providers such as Amazon web series. It has simplified and managed billing on a massive scale, that is why CloudHealth has become the default platform for MSPs (managed service providers). 
Features
Alignment of infrastructure metrics

Tracking and reporting on data center costs 

Assessment of individual virtual machine migration cost 
9. Cloudscape

The organization especially startups don't have the right information into their applications to move to the cloud. A good migration to the cloud needs premeditation, examining and opting for the apt application to move. Cloudscape thus helps in the mapping of application dependency so that the visualization of the entire application portfolio and related dependencies could be seen in a single view. The priority of Cloudscape is automated and intellectual cloud migration that helps applications to migrate according to the configurable rules.
Features
IaaS cost modeling 

Agentless discovery 

Grouping of automated intelligent applications 
10. ScienceLogic
Science logic is not a single purpose tool, nor it's just another solution. It is a single platform that monitors maps and automates the actions in the network storage cloud application and servers. It consolidates the existing tools and provides benefits from a single source for modern IT operations. It provides clear visualization to cloud migration. It helps to analyze large amounts of data because of the user-friendly interface. It helps organizations to understand the business operations so that they can effectively run their business with lubrication. 
Features
Analyzing applications and services 

Stimulates storage environments and infrastructure components  

Examining the application health to reduce risks 
11. AppDynamics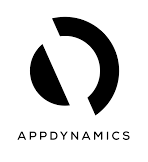 If you want a real-time (that is your time) monitoring of the applications, app dynamics could be one of the best cloud migration tools. It has become very important to ensure the security of the applications with its regular health checkups. It quickly identifies and detects the application related issues and rectifies them as quickly as possible. 
Features
Analyzing through visual revenue paths 

Good customer support and performance evaluation through end to end analysis 

Complete network management 
12. Dynatrace 
whether it's a small scale business or an organization working on a large scale, Dynatrace serves them all. It is that application monitoring platform that optimizes the processes of all sizes. It not only helps to detect the issues related to the application but also identifies the path, from where the issues have come from. 
Features
Dynamic architecture 

Uses a single platform 

End-to-end visualization 
Conclusion
The development tools help an organization to work smoothly as their big-time managers, risk minimizers and have the ability to attract the stakeholders. Now there is no need to worry about the health and performance of the applications and the discovered issues as it will be fixed by the best cloud migration tools. By using certain cloud migration tools, all the cited issues can be resolved and the team can feel overwhelmed through the entire migration process. A big thanks to these tools for simplifying the complexities involved in applications.
Get the Conversation Started!
Get the Conversation Started!
[contact-form-7 id="34486" title="Side Form"]