Anyone who has cryptocurrency, or is probably planning to buy some bitcoin would have a general question in their minds – what to do with those bitcoins? Like other significant facets of the cryptocurrency, the term crypto wallets are also becoming a major aspect of the global market.
Thankfully, with the help of some best crypto wallets, you could securely store your bitcoins and other cryptocurrencies. But, how to choose one that perfectly fits your needs. Maybe you need a hardware crypto wallet or a mobile bitcoin wallet. Whatever the case may be, choosing the best crypto wallets could help you securely access your bitcoins.
That's why, in today's article, we have compiled a list of top nine best crypto wallets that are trending in 2020! But, first things first.
What are Cryptocurrency Wallets?
Cryptocurrencies are a bit different from other physical currencies. They do not have any physical presence, and that's what makes them difficult to track. For instance, whenever you make a bitcoin transaction, you get a private key and a bitcoin address. But, unfortunately, if a bitcoin or any private information is stolen, it cannot be traced back!
That's where crypto wallets come into play! Crypto wallets exactly store those private keys and addresses to facilitate secure transactions and storage of bitcoins. It securely holds the private number associated with your bitcoin, so that you could use them in your future purchases. You can be assured of security from cyber thefts and online frauds related to bitcoins while using the best crypto wallets.
What are the various types of Bitcoin Wallets?
Now that you are aware of the term crypto wallets or bitcoin wallets let us quickly discuss the various types of bitcoin wallets available in the global market.
1. Hardware Crypto Wallets
The hardware crypto wallets are regarded as the most secure bitcoin wallets for storing the sensitive cryptocurrency information. These types of crypto wallets use a hardware component such as a USB stick to store the private key and bitcoin address securely. Being on the outer side, they are even secured from all the computer viruses and online thefts, and that's why they are used widely.
2. Web Crypto Wallets
Third-party vendors manage the web crypto wallets or e-wallets. They have the best performance over mobile and paper wallets; however, they are not that much reliable. Reason? They depend upon the security measures taken by the vendor, and if anything gets stolen, then nothing could be done to bring your bitcoins back!
3. Desktop Crypto Wallets
As the name suggests, the desktop crypto wallets are directly installed in your PC. with desktop wallets, you can have complete control over the usage and storage of your bitcoins. You will handle even the security system. However, as these types of bitcoin wallets are best for small investments, they do not provide that much flexibility and do not have robust security systems.
4. Paper Crypto Wallets
Paper crypto wallets are the most basic wallets that you can use to secure your private keys. Paper wallets are written documents that store private keys and bitcoin addresses and offer QR code to transact with any bitcoin quickly. The offline functionality of this pf wallet makes it secure against all types of digital thefts and online fraud. However, you may have to ensure that your document is held securely to a safe place.
5. Mobile Crypto Wallets
Last but not least, we have mobile crypto wallets. As the name suggests, these types of crypto wallets are generally operated using a dedicated mobile app that you need to download. Being on mobile, you can seamlessly transact anytime you want, using your mobile app. Again, it should be noted that security could be a significant issue in using mobile wallets. Also, there may be some data that could not be transferred between Android and iOS apps.
7 Best Bitcoin Wallets of 2020
So, we are in the most awaited section of our article. Let's quickly discuss the top nine best crypto wallets that are trending in 2020!
1. Blockchain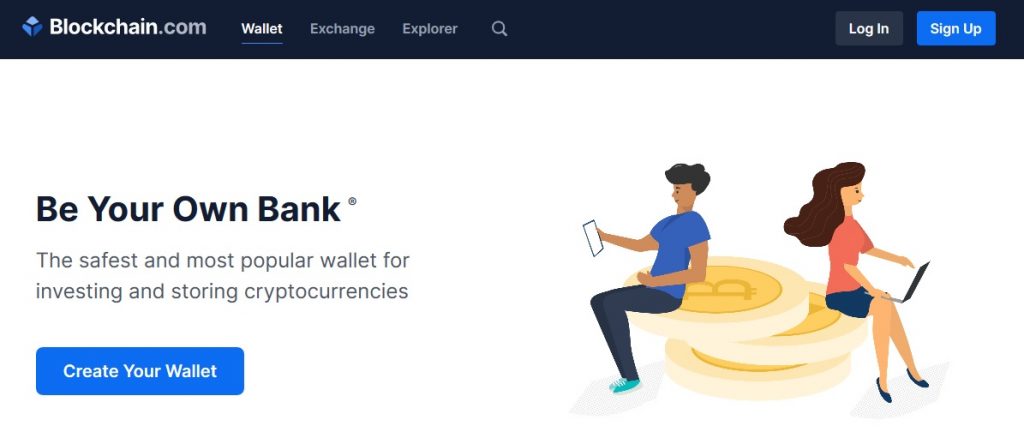 Launched in August 2011, the Blockchain.com wallet supports Bitcoin, Bitcoin Cash, Ethereum, and Stellar. It is the original technology that facilitated the creation of cryptocurrencies and bitcoins. From online access to user-friendly operations, this web type crypto wallet is ideal for beginners who have just stepped in the world of cryptocurrencies.
Blockhain.com offers a user-friendly and intuitive interface, two-factor authentication, and built-in ShapeShift Trading System that is beneficial for bitcoins, and ethers. You can even send or receive the payments directly through your mobile, without exposing the private keys and other sensitive information.
Also, since it is cloud-based, so you do need to worry about backing-up your data time and again.
Price: Free
2. Ledger

With its sleek design, multi-currency support, and optimal security, Ledger tops the list of best crypto wallets available in 2020. It is a hardware type of crypto wallet, so there is no doubt on the security part. Furthermore, using a secure chip, you can even ensure that no one steals your sensitive bitcoin data over the internet.
Additionally, Ledger could even be managed on PCs and mobile phones seamlessly without any issue. The wallet also offers two variations, namely, Ledger Nano S, and Ledger Blue. Although the same, Nano S looks more like a Bluetooth dongle with buttons, whereas Ledger Blue looks like an iPad with touch options. The wallet is compatible with PC, Mac, and Linux.
Price: $99.99 (Ledger Nano), $269 (Ledger Blue)
3. KeepKey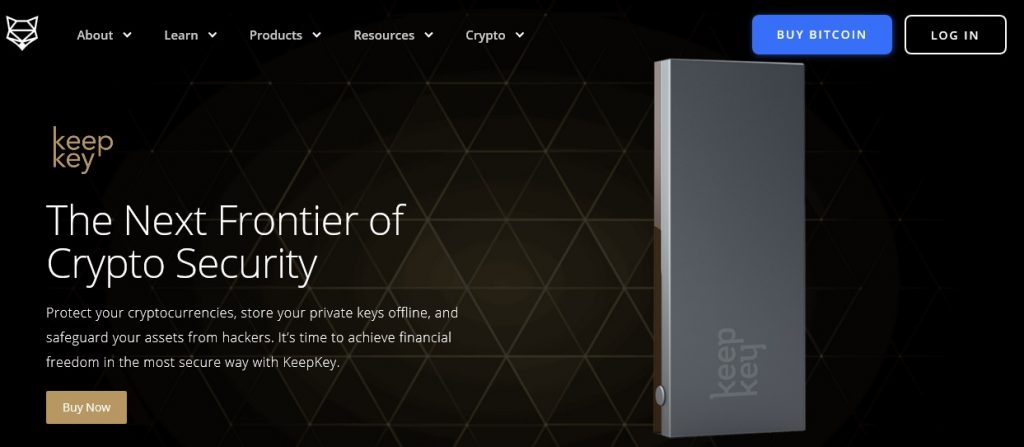 Keepkey is again a sleek and secured hardware crypto wallet that helps you store, verify, and transact securely with your computer. It validates your bitcoin transaction and provides you with the most secure key with its built-in random number generated system.
Additionally, KeepKJey gives you an option to back up your hardware key, eliminating any data losses without impacting your private key. You can easily transact and store the bitcoin in the KeepKey crypto wallet by punching the unique pin code and pushing the wallet's confirmation button.
Price:  $129 
4. Coinbase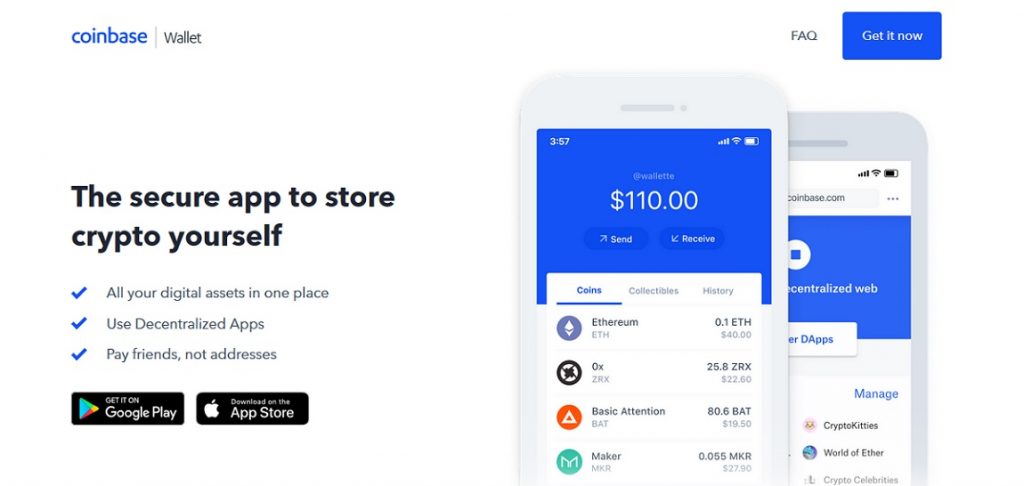 Coinbase is a web type crypto wallet that has recently become the largest online platform for buying or selling bitcoins securely. With a user-friendly approach and enormous fan-base, it is no surprise that Coinbase has its digital bitcoin wallet.
You can seamlessly sync your crypto wallet with your actual bank account and even purchase different cryptocurrencies seamlessly using the Coinbase wallet. Its stringent security checks and secure blockchain networks ensure strong security and safe transactions. You can store more than one signature, and two-factor authentication even enhances the already secured Coinbase environment.
Bitcoins, Bitcoin Cash, Ethereum, are some of the popular cryptocurrencies you can purchase or sell on Coinbase digital wallets.
Price: Free
5. Electrum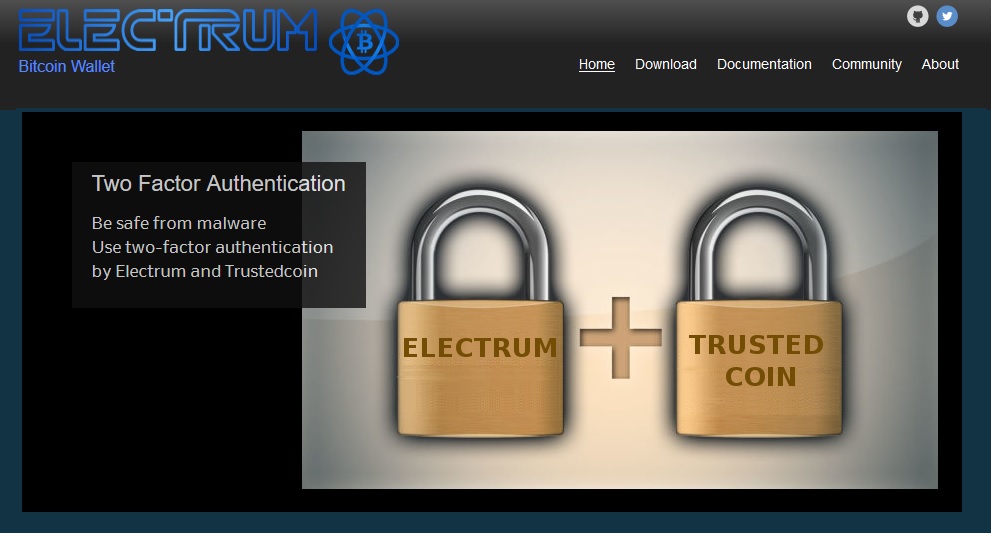 Electrum is a desktop-based crypto wallet that is known for its flexibility. You can seamlessly install the software directly on your PC and control all of its operations without depending on other third-party vendors. Also, the on-boarding process is straightforward and straightforward, and that's what makes it favorite for all the beginners and newcomers.
However, as discussed earlier in this article, it should be noted that desktop wallets are stand-alone systems. That means you are responsible for the security and data breaches issues as the security will depend on you.
Besides that, you can split up your bitcoins as per the different currencies you have purchased.
Price: Free
6. Trezor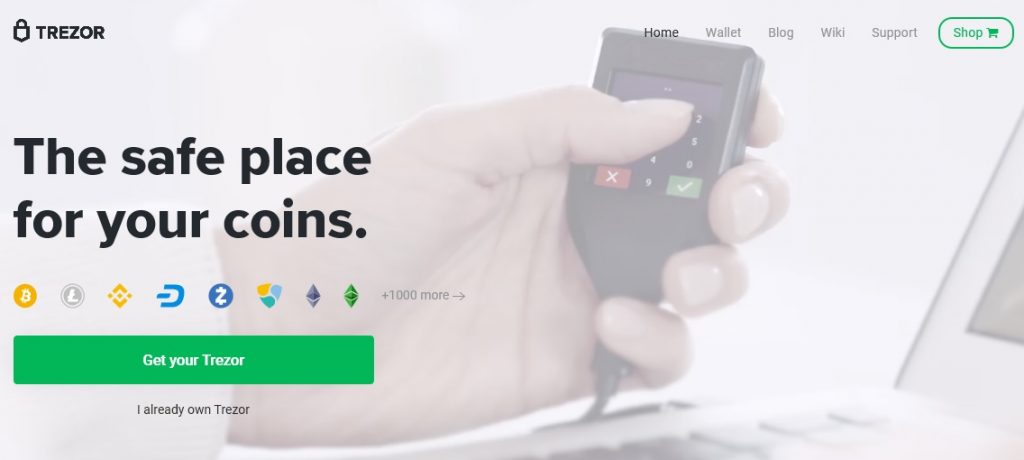 As already mentioned, hardware crypto wallets are best known for their security, and Trezor is also one of them. It is a physical component that you need to plug into your system to get started with cryptocurrency storage and exchange. With it's multi-factor authentication process, and robust passwords functionality, Trezor is amongst the most secure crypto wallets you will ever find.
Now, like Ledger, Treozr also offers two versions of the crypto wallets, namely, Trezor One, and Trezor Model T. Both the variants are user-friendly and affordable to use. Besides that, Trezor even offers encryption functionality and cloud-storage facility, so that you can recover your data anytime if you lose it.
Price: $104 (Trezor One), $174 (Trezor Model T) 
7. Exodus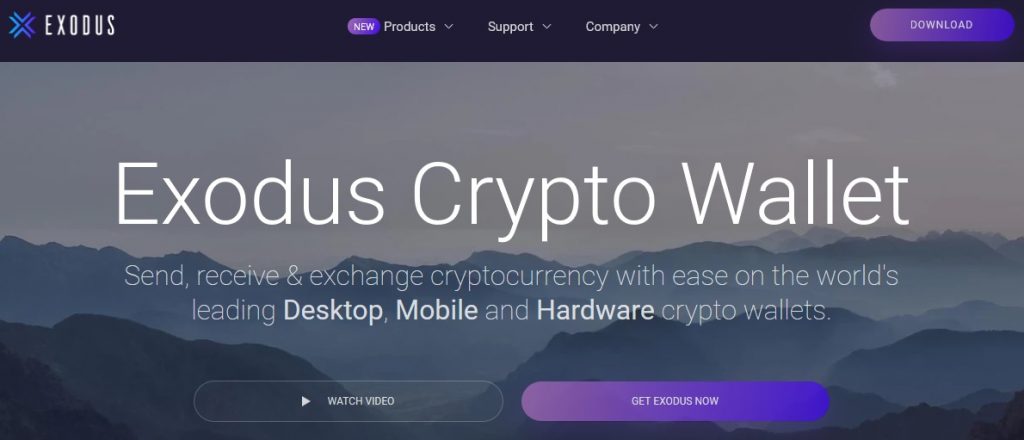 If you are searching for a crypto wallet that heavily focuses on excellent user-experience, then nothing better than Exodus could serve you. It is again a desktop type crypto wallet that has an attractive design, and easy-to-use functionalities, along with multi-currency support.
Apart from securely storing the bitcoi9ns, you can even exchange them using the Exodus platform. Additionally, the wallet also offers the performance-based graphs to let you know how better your cryptocurrency is performing.
That feature is specifically beneficial for those new to the crypto market and probably looking for ways to enhance the investments.
Price: Free

Over to you!
So, those were some of the best crypto wallets that many people are leveraging in 20-20 to safe;ly store their bitcoins and transact smoothly with their cryptocurrencies. To conclude, we can say that security has always been a crucial aspect for all the industries, and one should never compromise on that. Even after so much of digitization, the security concerns have not come down.
Therefore, you should never take any risk, and should only choose the best crypto wallets to safeguard your precious cryptocurrencies.you can choose any one based on your needs and requirements and can be assured of the rest. Also, if you want a secured blockchain solution for safeguarding your cryptocurrencies or other finance applications, then we are always here to help you! We have best-in-class blockchain experts that could provide reliable and cost-effective blockchain services for your organization. Reach us today to know more about us!