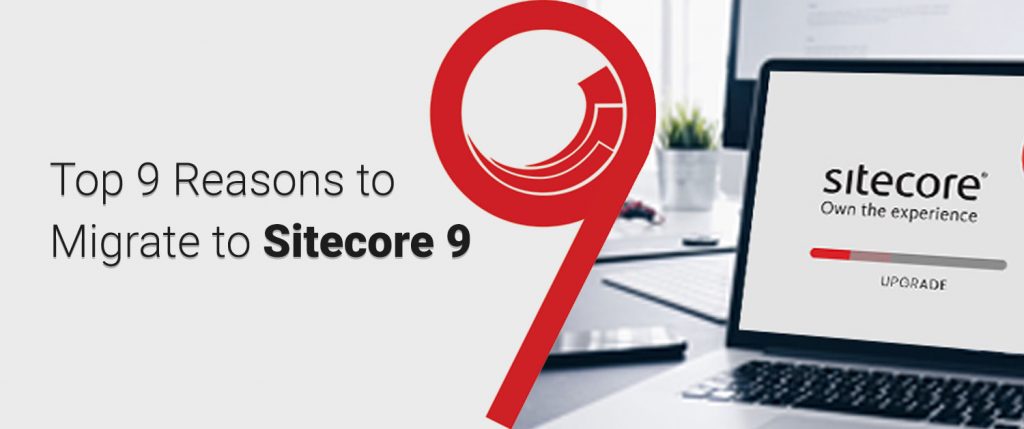 The marketing landscape is evolving continuously with the changing digital era. Today, marketers are more focused on providing enhanced customer experience across multiple channels and touchpoints to their valuable customers. However, that has significantly complicated the marketing process. So, what could be done? According to Gartner, a content management system may help you to build success for your digital marketing strategy. Yes, you heard it right! A powerful CMS can help you reach a wide array of platforms with a unified voice. Not only that, but a CMS also enables you to differentiate your products from your competitors to enhance your brand value and gain popularity in the global market.
And, because of such great benefits, the market size of CMS has exploded in recent times. According to sources, the market value of CMS in 2018 was nearly $35K Mn, and this value is expected to reach $123,500 Mn by the year 2026. Hence, to ease the process and to further help the marketers, many companies started to utilize the Sitecore CMS. The Sitecore CMS helps to maintain the entire content of a particular site and enhances the overall marketing efforts. Moreover, Sitecore has also been recognized for its remarkable innovation and its readiness to update itself with time. For instance, Sitecore 6, which was introduced in 2008, focused mainly on mobile applications. However, with the emergence of new updates, the focus of Sitecore shifted to customer management and later to enhanced experience. In short, every new version of Sitecore has provided substantial support and improvement opportunities to the organization. Likewise, a new update has been released by Sitecore, which is Sitecore 9.
What makes Sitecore 9 beneficial? Why should we migrate to Sitecore 9? What essential features does it provide? Well, well, well, if you probably have all these questions in your mind right now, then we have got you covered! In this article, we will be discussing Sitecore 9 and will give you reasons to upgrade to Sitecore 9. So, without wasting further, let's dive in!
Say Hello to Sitecore 9.0
Sitecore 9.0 is the recent update released by the Sitecore community. Like other Sitecore models, Sitecore 9.0 also helps the user to enhance the customer management services and provide an amazing experience to their users. Furthermore, to promote the marketers efficiently, Sitecore has also released a more advanced version that is Sitecore 9.1 This robust version of Sitecore 9 family harnesses ML technology to generate and predict actionable insights over customer behavior. Moreover, Sitecore 9 also makes third-party integrations like ERP, CRM, POS, mobile apps, much more seamless. Integrated forms UI, automated marketing UI, connected APIs, and new Update Centre Application are some of the robust features of Sitecore 9.0.
Let's experience the magic of Sitecore 9.0 by looking at some of its amazing benefits.
1. Facilitates enhanced UX and personalized content to improve digital marketing services.
2. Seamless integration of CRM, forms, and email marketing to efficiently deliver fully automated enhanced marketing programs.
3. Promotes efficient data exchange by integrating Sitecore to external software systems.
4. Provides real-time market information to provide the marketing department with better insights over market trends.
5. It helps your business to stay in compliance in accordance with all the state rules and regulations.
So, these were some of the amazing benefits of Sitecore 9.0. Now, it is evident that as the global world is moving towards the digital era, the content is becoming more vital in enhancing marketing efforts. And likewise, Sitecore is also actively trying to make CMS user-friendly and more accessible to the users. Still not convinced? Let's give you the top reasons why you should migrate to Sitecore 9.0!
Top 9 Reasons to Upgrade to Sitecore 9.0
If you have been neglecting the Sitecore update, then here are some top reasons why you should not delay the upgradation process.
1. Better Customer Management and Superior Data Flow
The first and the foremost benefit of upgrading to Sitecore 9.0 is a better customer management and enhanced data flow. Meaning, with Sitecore 9, it becomes effortless to achieve a single customer view of your data in your desired platform. Not only that, but with a robust feature of Sitecore 9.0, xConnect, also allows you to seamlessly capture efficient customer data from any third-party software to understand the customer's behavior pattern effectively. Additionally, the data exchange feature even offers you a series of triggers and mapping functions to simplify the integrations and smoothen the data flow process.
2. Seamless and Cost-Effective Upgradation
It is quite often seen that many marketers put off the upgrades mainly because, firstly, a Sitecore upgradation takes time and budget and secondly because people do not view it as effective as other marketing initiatives. However, keeping your Sitecore version in sync with your marketing initiatives is essential to ensure success for your business. Fortunately, Sitecore solved that issue by simplifying the upgradation process! All thanks to role-based, layered configuration, updating to the new version of Sitecore is not a big deal now. That's not all! With role-based custom configuration, the upgradation process has even become a headache-free process. For instance, you can now directly upgrade to the latest version of Sitecore rather than going from version to version. Also, the newer version is much more flexible and works even faster.
3. Cloud Optimization
Cloud optimization is also one of the amazing benefits of migrating to Sitecore 9. We all are well aware that Azure Paas has been available since Sitecore 8.2 update 1. However, with the latest version, i.e., Sitecore 9, there is more support for it. That means it is now easier to run your environment on Azure PaaS. Not only that, but you can even enjoy more benefits by hosting Sitecore on Azure PaaS. For instance, it enables you to scale resources automatically and in real-time. Also, you can reduce the risks with blue\green deployments.
4. Slick and Simple Forms
Now that's an amazing benefit of upgrading your Sitecore to the latest version. The complete form- functionality has been rewritten from the ground and has now become a delight for the users. For instance, a new drag and drop feature of the latest version of the Sitecore offers the user more control over the data capturing process. Moreover, you can also include a doodle or can change the field of your forms utilizing the Sitecore 9 version. Additionally, you can also subscribe to someone to a contact list using the save action feature of the Sitecore 9.0.
5. Efficient Deployment of New Environments
Sitecore 9 uses a microservice architecture that requires a higher number of services and a more restricted configuration. And it is no surprise that due to all those, many users think that deploying a new version of Sitecore is very complicated. And they might be right also if it was not Azure PaaS. Yes, you heard it right! Since Sitecore 9 is optimized for the cloud, you can now enjoy a more complex environment without much hassle of planning, configuration, installing, and deploying it. Meaning, you only need to select your environment size, and the wizard handles it all very efficiently.
6. Headless JavaScript Support
If you are someone who is in constant touch with the technological advancements, then you might have heard about headless. Well, you will be delighted to know that Sitecore has also included headless JavaScript with Sitecore JavaScript Services. That implies you can now seamlessly develop and deploy connected and disconnected experiences much faster and without the >NET expertize. The Sitecore JavaScript Services also enables you to gather personalized data from both online and offline channels for true omni channel optimization.
7. Seamless Email Marketing
Sitecore 9 has made email marketing a much easier task than ever before. You can now seamlessly run marketing campaigns and can efficiently track customer's behavioral patterns by upgrading to Sitecore 9. The version enables you to create some amazing email templates to lure more customers and retrieve existing customers. You can even use the rule engine to personalize your emails with the help of the data you have captured through xDB. Not only that, but Sitecore 9 also comes with a mod-cons functionality that ensures you that the emails are delivered using a trusted delivery system. Additionally, you can even track the bad email addresses to keep your data as accurate as possible.
8. Multisystem Integration
Sitecore 9 version encompasses xConnect functionality. With xConnect, you can simplify the data exchange process between your Sitecore system and external third-party software like ERP, CRM, and so on. Moreover, these APIS furthermore enhances the personalization capability of Sitecore 9 by connecting the points between a customer's interaction with your system, app, website, call center, etc. With all that, you finally have real-time data on your customer's journey through every point. And wait, there more! With the latest advancements in Sitecore, you can now store your data in either Microsoft SQL or Microsoft Azure SQL.
9. Built-In GDPR Compliance
Last but not least, Sitecore 9 also includes built-in GDPR compliance. We all are well aware that during 2018, GDPR compliance became an utmost vital concern for nearly every site owner. They had to leave all their crucial tasks to ensure that their site is GDPR compliant, or else they might get sued by the EU. However, seeing that scenario, Sitecore made it much easier for you to stay in compliance. Meaning, Sitecore 9 comes with a built-in GDPR compliance feature. That feature includes substantial support for anonymizing data and also includes the ability to annotate data as per your business needs.
So, these were some of the reasons that could help you to make up your mind to upgrade to the latest version of Sitecore, which is Sitecore 9. Still, if you have doubts regarding any of the benefits of Sitecore9.0 or you want to know more, then you can seamlessly contact us anytime you want. We would be happy to solve all your problems.
Risks of Not Upgrading to Sitecore 9
So far, we have discussed various benefits and top reasons for upgrading to the latest version of Sitecore. Now, what are the resulting risks that one might face if he does not update his/her Sitecore versions as per his marketing needs? Let's have a look at it!
1. No Sitecore Global Support
2. Browser compatibility and publishing issues
3. Additional tweaks to adjust to the updated Sitecore's features and APIs
4. Inability to access new and improved Sitecore's forms
5. Email experience manager, and web forms for the marketer, may not be compatible with your older version
6. Problems in the integration of third-party software applications
7. Inability to use the latest marketing features
8. An outdated library of devices for previews
9. The need to develop GDPR functionality from scratch
10. Missing out an advanced feature like xConnect, ML, AI, PaaS hosting, and so on

Our Recommendation
At last, we could say that change is the only permanent thing in this tech-driven world. Whether you speak of technology or a software application, everything has to change today to survive in this competitive world and to fulfill the ever-changing needs of the customer. That's why you should also upgrade your Sitecore services as per the latest version available to enjoy all the perks and benefits and robust services that the version can provide. All in all, the upgradation will only lead you to more productive business and more optimized profits. Still in confusion? Reach us today! Visit www.matellio.com
Get the Conversation Started!
Get the Conversation Started!
[contact-form-7 id="34486" title="Side Form"]