Digitization is no longer a choice, but a relevant step for any organization to stay ahead. Enterprises are no exception!
Enterprise app development is the result of digital transformation, and with time, these applications are advancing their capabilities owing to the launch of disruptive technologies in the market. Businesses that have embraced these smart apps have witnessed rapid growth in productivity. Their business operations are more streamlined; working capital has reduced, and remote culture is boosted, resulting in higher revenue. 
Be it Asana, Basecamp, and Trello, or the rising number of ERP applications, Enterprise apps are on fire, and their popularity is only going to hit higher!! Having said that, enterprise apps are continually evolving with the latest Enterprise App Development trends, which helps in organizations running efficiently.
Matellio has brought the list of top 5 enterprise development trends for 2020. 
Intrigued? Scroll down to dive deeper-
Top 5 Enterprise App Development Trends for 2020
1. Efficient Remote Work Culture due to 5G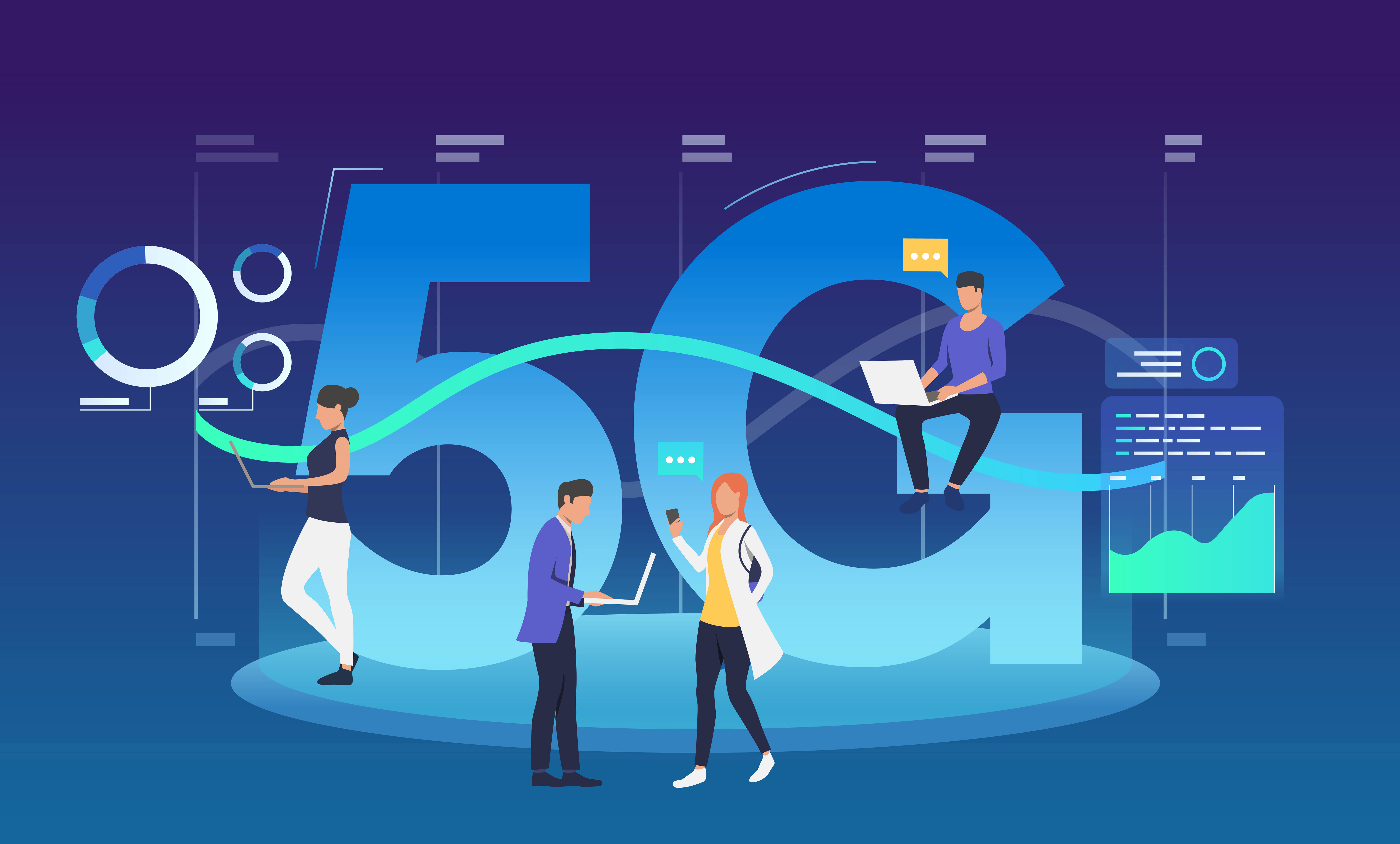 Remote working has become a popular culture among businesses today, especially during the present times when COVID-19 has given a boost to it. As per Statista, 38% of companies work in a fully remote culture. The introduction of 5G in the global market will make the trend even more relaxed and popular in the coming time. 5G enterprise apps are going to be accepted at a higher rate due to their improved speed and security standards.
Wearable and IoT connected devices will operate more swiftly owing to this cutting edge technology.
2. Reimagine the reality with AR/VR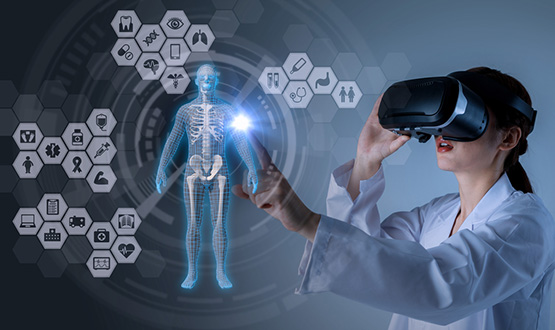 Usually referred to as sister technologies, AR and VR are blending the lines between the real and virtual worlds. According to Artillery Intelligence research, global revenue of AR/VR usage is expected to hit $27.4 billion by the year 2023. This is just the beginning, these technologies have enormous market potential, and right now, it's only in the initial stages of unlocking. 
AR/ VR offers a new method of interacting with colleagues, customers, and the world around us. Not only interaction but enterprises are using it in other areas like training, creating expansive workplaces, monitoring digital workplaces (remote working), etc.
 Just Imagine, you're in your bed and feeling the workplace; this is what AR/VR does! 
Well, that's a far-fetched fruit, but for now, we can say it is very well used to enhance enterprises' efficiency.
3. Pay attention to UI/UX
The software industry is evolving rapidly. We are surrounded by solutions with an intuitive interface and slick designs. 
Enterprise apps are defined as solutions that need to fulfill the requirements of a large organization. Employees in an enterprise are consumers in themselves, and they expect consumer-level designs in the applications they utilize. Having said that, a significant amount of effort must be made in the app's design, aesthetics, and usability for refining individual experience. Remember, UI/UX design is not a one-time event; instead, it's a continuous process.
4. Beacon Technology
Beacon technology gained attention from the moment Apple launched Bluetooth iBeacon devices in 2013. Two years later, Google stepped into the scene and drove $44billion in retail sales from this fantastic technology. 
What are Beacons?
Beacons are small devices that are known for sending BLE (Bluetooth Low Energy) signals to the nearby smartphones. After that, these one-way signals interact with the apps installed on the smartphone and trigger location-based alerts. 
Enterprise applications are also making excellent use of this technology to boost their marketing efforts. They utilize it to send instant offers, discounts, and coupons on the users' devices in the nearby vicinity. Overall, the technology is used to streamline business operations and maintain a high level of interaction with customers, which in turn improvises the company's revenue. 
5. IoT enabled Apps Save Time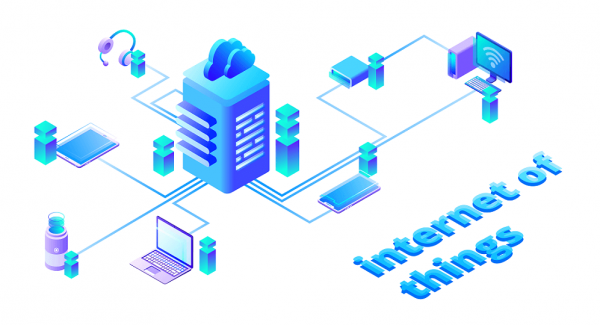 IoT has a significant role to play in large scale organizations, or say enterprises. Developers utilize this technology for creating IoT capable applications to enhance their workplace capabilities. 
For instance, IoT capable solutions integrated with sensors may inform employees about the devices' failure. This not only enhances workplace safety but also results in saving time and resources.
Summing Up!
Thanks to new technologies, new elements can be added into enterprise apps, which leads to improved user experience, higher productivity,  and, eventually, better ROI. The trends mentioned above induce fierce competition amongst app developments and promote remote culture without compromising on productivity.
How can Matellio help?

Matellio is a double-decade software engineering studio. We hold experience in developing web and mobile applications covering all industries domains. With our skilled team, we take pride in having delivered more than 600 successful projects across 107 nations while helping the clients right from the stage of ideation to deployment. Our customer-friendly approach enables us to address each project be it an enterprise, or a newly launched startup.
Kickstart your enterprise app development with Matellio. Share your requirements.