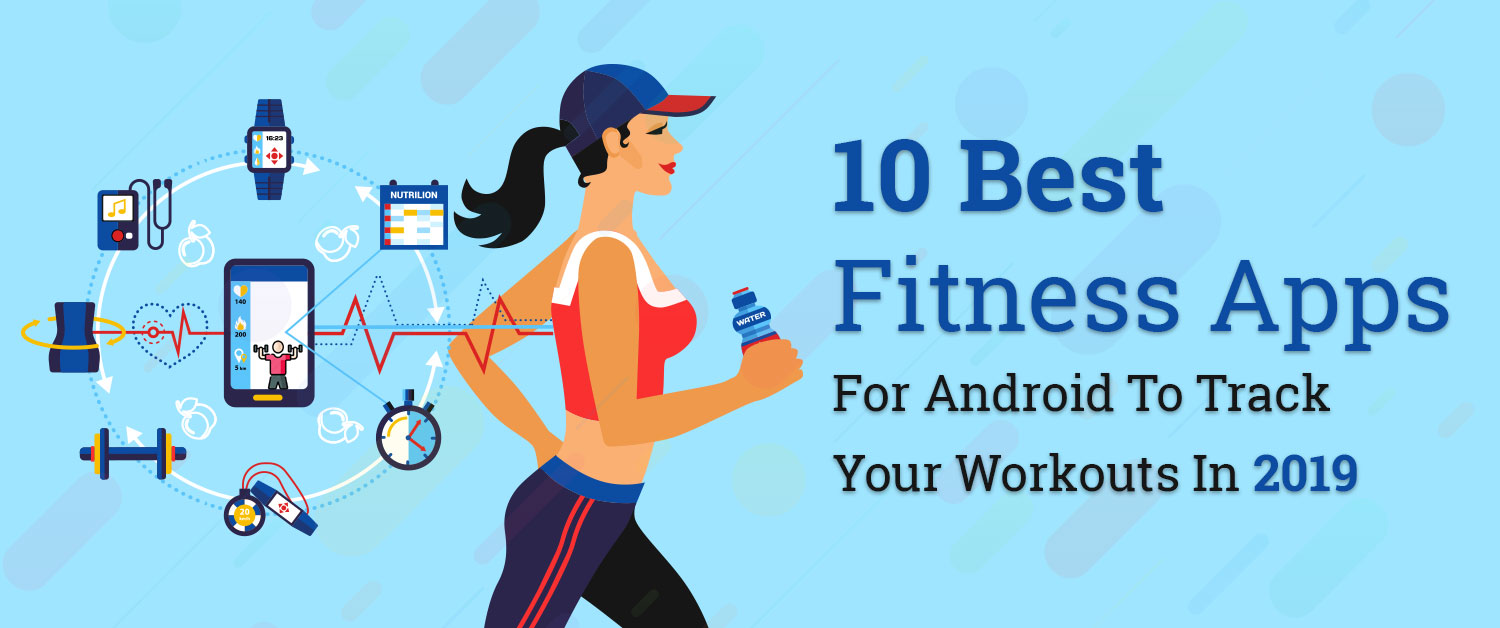 From sleep tracking apps to calories tracking apps, the smartphone can guide us in a lot of ways to keep the body healthy. The play store has a huge number of Android app through which we can stay healthy fit and hydrated. Android smartphones consist of a wide range of sensors that store data from the installed applications and show us only valuable and informative data.
With the help of such valuable data, we can lose weight, gain muscles, or maintain a healthy lifestyle. There are lots of Best fitness apps for android that track your workout and guide with the routine diet and exercises and make the improvement in performance also.
Here we are representing 10 Best Fitness Apps for Android to Track Your Workout In 2019, which will help you to keep healthy and fit. So, let's start!!!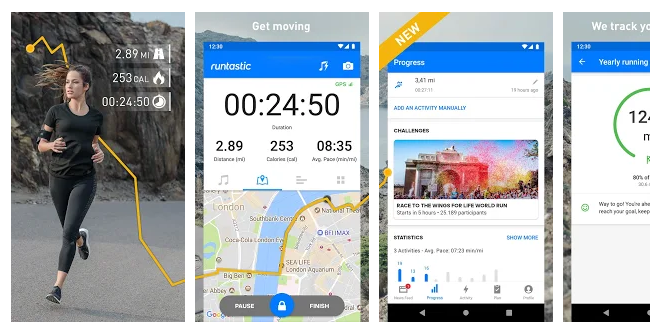 Those who love to do exercise regularly Runtastic app is the perfect fitness tracker for them. Runtastic is one of the apps which can be used on a treadmill or any other gym equipment. Along with this, it uses GPS to track your running, walking, biking and jogging records through which it prepares a detailed graph and tables regarding your progress. Moreover, it has an android wear support through which you can share your performance on social media too like Facebook, Twitter, WhatsApp and so on.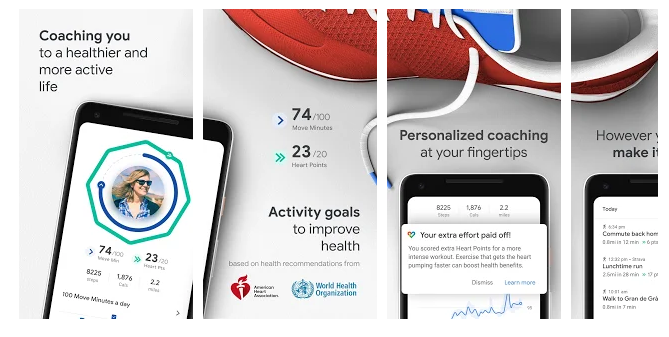 Google fit is an awesome workout app introduced by Google. It records fitness activities through the sensor in a user's activity tracker or mobile. It shows you the real-time statistics of your running, walking and riding events by marking your speed, pace, route, elevation, etc. On google fit app, you can set your daily goals according to your time, distance and calorie burn. Those who work out at home, google fit app is absolutely perfect for them as it has total integration with android wear also. One more thing, it has all the features in the free version itself without any ads or in-app purchases.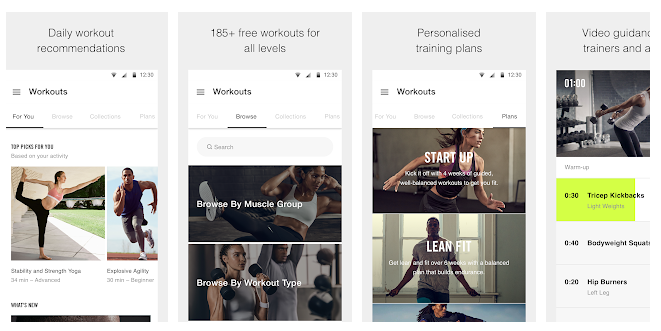 If you love to sculpt your abs, triceps, and shoulders-  and want to give a perfect shape to your physique then Nike training app is the best android fitness app for you. It includes approx 160 free workouts that focus on your endurance, strength, and mobility. Along with this, it is absolutely free with no ads from Google or any in-app purchases. It also offers three levels of difficulty to test your strength. Users can record their fitness activities like running, spinning, playing basketball, etc. in this app.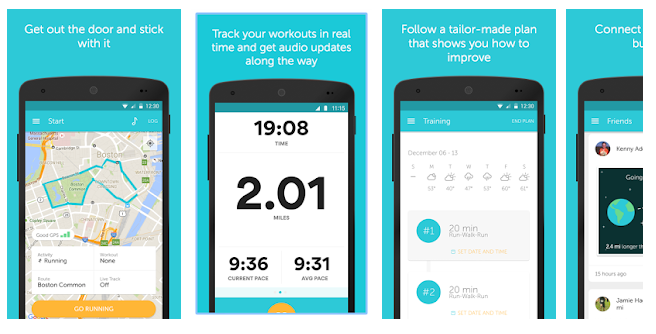 Runkeeper app helps the user to keep a detailed history of workouts. More than 50 million users are using the runkeeper app. With the help of GPS mobile phones, it tracks fitness activities and gives accurate results. It calculates running pace, cycling speed, route distance, elevation, and calorie burn with high accuracy also. If you are looking for a good coach to plan your diet chart and all then this app also helps you with this.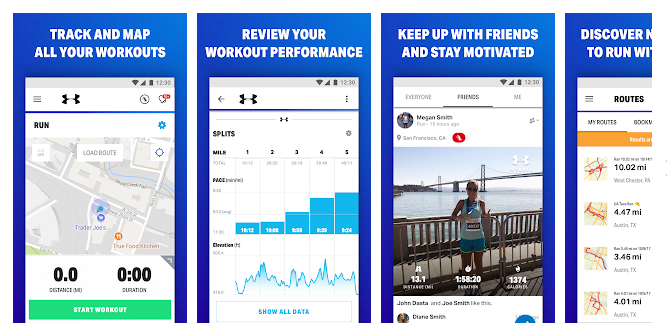 Map My Fitness app covers over 600 different types of tracking activities such as running, cycling, walking, gym workouts, cross-training, yoga, etc. through which you can improve your performance. It gives you audio feedback also on every GPS-tracked workout along with customizable voice feedback. Along with this, it counts your calories, plans nutrition and diet, and tracks weight. It allows you to save your favorite paths here for next workout.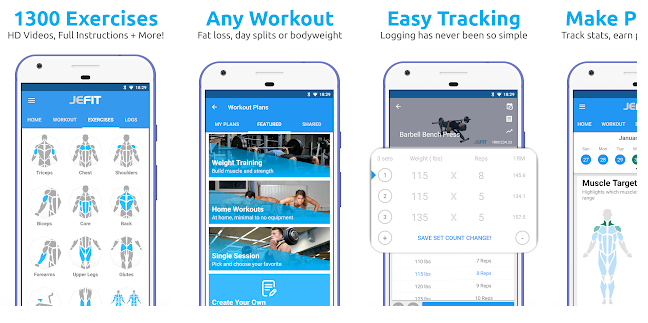 If you are not able to afford personal gym trainer or you have no time to go gym then JEFIT Workout app is developed for you. It is a gym trainer app that guides you through 1300 detailed exercises. With the help of animations on how to execute them, you can stay fit and make progress out of your sessions. It also includes fitness tracking, progress reports, a resting timer, workout logs, goal setting, etc. There is one bonus for the users also that it works offline also. So, you do not need to put your internet on.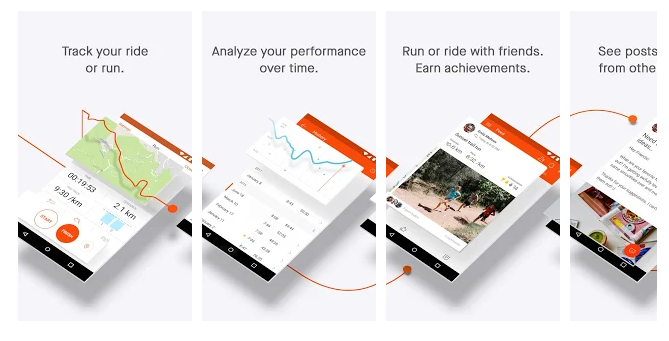 With the help of the strava app, users can track their run, map a cycling route, and analyze your training with all the stats. It is the best android fitness app which contains a leaderboard where you can challenge yourself or compete with other app users. Strava app is perfect for cycles as they can access the largest road and trail network and also discover new roads for your run or bike rides.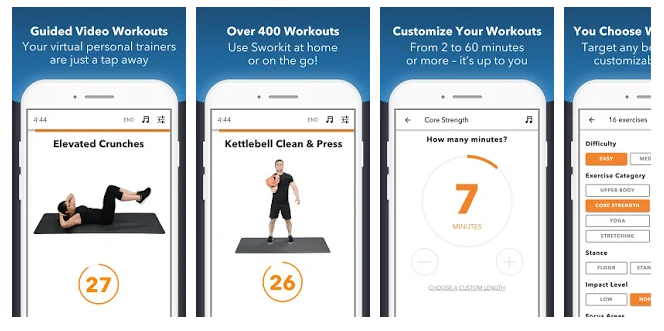 If you have no time to go to the gym regularly then install the Sworkit android app on your mobile. It helps you to create a routine for those days when you can't make it to the gym. Also, you can watch a huge number of body weight workout videos through which you can start your session at home. Along with this, it provides you guidance also for workout plans, exclusive exercises, customizes exercise intervals, etc.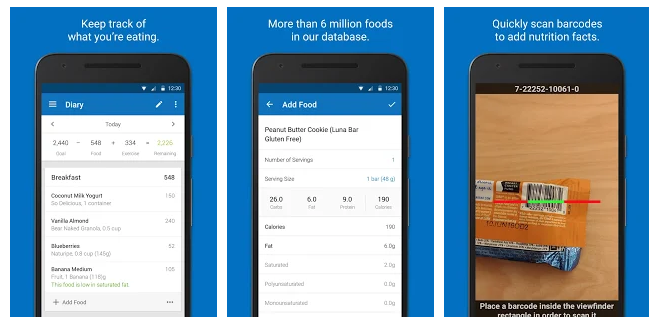 Those who want to aware about the calories that how much they take, calorie app is best for them. Calorie counter app will help you to lose weight. It consists of a massive database of more than 6 million foods that include global items and cuisines. Also, it covers 350 loose weight exercise that will help you to lose weight or you can choose your exercise also. The app offers recipe importer, food insights, and calorie counter, etc.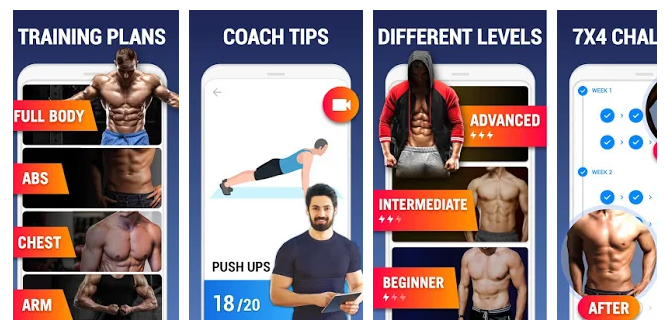 Home workout app has introduced for those who don't want to go to the gym and wish to stay fit at home. It covers over 100 detailed videos that are animated and guide you properly. All exercise and workouts are designed by the experts for specific parts such as abs, chest, legs and also full body workouts.
Matellio is a renowned name in the field of mobile app development. With the years of experience in mobile application and software development, the company has great potential for bringing your idea into reality. Matellio has few similar best fitness apps in its portfolio, that ensures, it is the top end solution for you. You can get a perfect idea from all the above apps and develop an amazing fitness app. For more stay tuned, happy development hours!.