Enterprise Application Security Best Practices 2020

Are you completely sure that your applications are totally secured from all the cybersecurity threats and malware attacks? Well, if your answer is yes then that's amazing! However, if the answer to the question mentioned above is No, then chances are high that you will suffer due to a faulty security system. 
Security has always been a critical aspect for almost all the industries and businesses, and is still thriving in the global market. The organizations and web app developers, despite paying attention to application security, fail miserably due to insufficient security systems. According to trusted sources, almost 238 million web applications in the USA  were targeted by attackers in the year 2017. Not only that, but the situation has been getting worse with each passing year. Furthermore, the DDos attacks in the fourth quarter of 2019 stood up at 81.81% and the losses due to such breaches is expected to cross $150 million by the end of 2020. 

Consequences of Application Security Breaches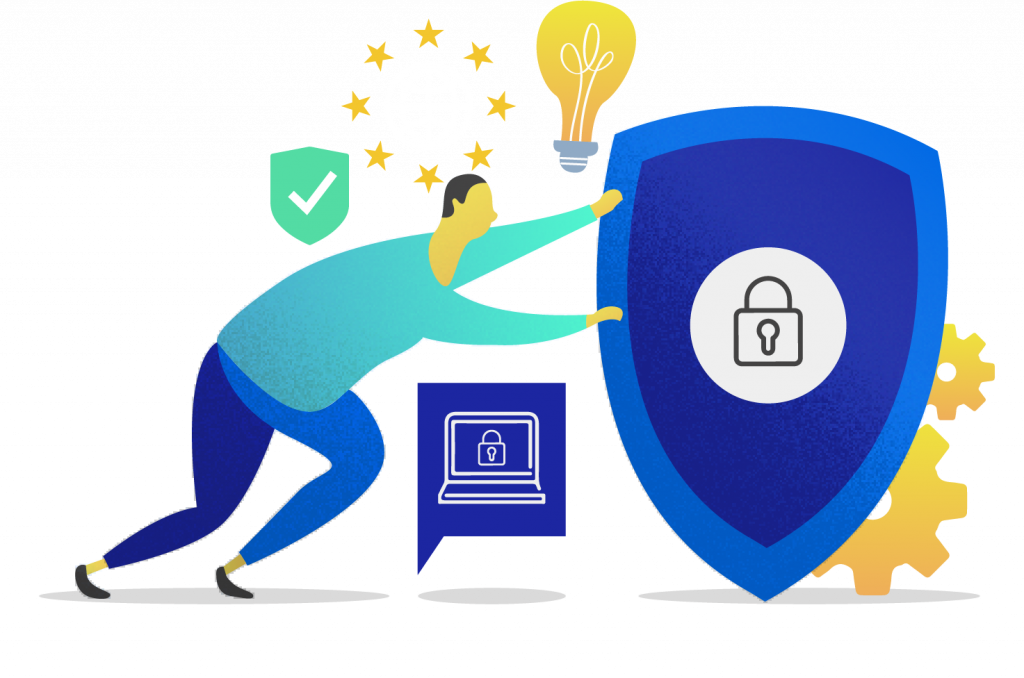 With a poor application security system, the companies might suffer from financial losses, and may even experience loss in reputation. Not only that, but the companies may even suffer from poor sales due to inefficient customer services and loss in customer's data. Here are a few consequences of an inefficient application security system.
1. Significant financial losses due to leaks in critical financial data.
2. Theft of sensitive customer data that may result in lack of customer's trust.
3. A decreased brand value due to negative perception of the brand by the customers.
4. Distrust on the customer's part due to faults in application security systems. 
Therefore, it becomes utmost important for any organization to pay heed towards the security concerns of their web-based applications. But, the main question is what aspects to consider while considering the security of your enterprises' applications? Well, here we have listed some of the crucial security goals that an organization have to accomplish for a perfect and efficient functioning of their business.
Security Goals of the Organizations for 2020
In toadys' digital world, security of the application is always an utmost concern for any of the organization. So, if you are also a part of the same community, then here are top goals that you need to undertake while planning your business strategies for 2020.
1. Data Security
First and foremost, you need to ensure that all the critical data of your organization as well as that related to your customers is safe and secure. You just invest in a good security system to ensure complete security and minimize data breaches in your organization.
2. Confidentiality
Apart from data security, you also need to ensure that no third-person can access your applications and security systems. Meaning, you should invest well in security tools so that there is no unauthorized access to your applications and data systems. 
3. Availability
Availability should also be your utmost goal for the year 2020. All the credentials of your security systems should readily be available to all the trusted members of your organization. That way they could seamlessly access the applications and could streamline your work operations. 
4. Integrity
Last but not the least, data integrity, that is authenticated data and information, should also be one of the goals for your organization in 2020.  The data provided by your application should be effective and trustworthy. It should be authorized and free from malicious activities. 
So, these are the top four goals for almost all the organizations for the year 2020. Want to be a part of the same community? Don't worry, we have got you covered! Dive into the best security practices that you can include in your strategies to accomplish all the goals mentioned above.
So, let's get started!
Top 10 Web App Security Practices
1. Perform a Risk Management
2. Create an Application Security Blueprint
3. Prioritize Your Applications
4. Conduct Regular Threat Assessments
5. Invest in Cybersecurity Trainings
6. Encrypt all your Crucial Data
7. Perform Security Penetration Testing
8. Embrace Automation to Mitigate Vulnerabilities
9. Use Cookies Efficiently
10. Introduce a Bounty Program
1. Perform a Risk Management
First and foremost, you need to perform risk management to efficiently mitigate the security issues for your organizations. Nearly all the organizations today have a lot of applications and software solutions in their organizations. However, it is to be seen that not all the applications are being utilized on an everyday basis. For instance, an AI application that once awestruck your organization, may not be as resourceful as it was. Hence, you need to think of all those applications that may even come under your security radar. As the hackers may leverage these unpatched gaps to break all your security systems. 
That's why you should track all the resourceful assets of your organization and should close all those that are no longer needed by you. Also, this process of tracking the assets needs to be automated as the manual work may consume a lot of your crucial time and other vital resources. All in all, you need to understand that a periodic risk assessment is vital to secure all the systems and applications of your organization to remain risk-free.    
2. Create an Application Security Blueprint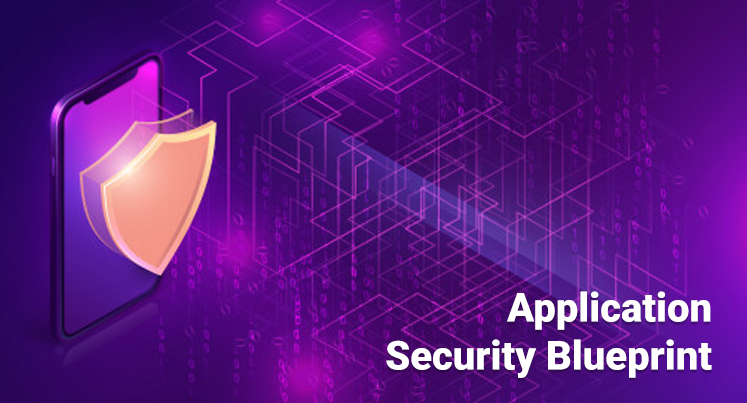 Another crucial aspect that you need to consider while;e aiming to secure your applications is the creation of security blueprints. Often companies take up a disorganized approach in solving security problems and end up accomplishing nothing. A great security plan helps to accomplish your goals in a much feasible and efficient manner. It helps to satisfy all your business goals while keeping things in sync with each other. 
A detailed, and actionable plan is much needed not only to accomplish your business goals but also to secure and safeguard all your working operations. For instance, if you need to enhance the overall compliance of your organization, then an efficient plan not only helps you in doing sdo, but also helps you to prioritize the applications for security compliance. Hence, an effective security blueprint will keep your organization on top of the application security practices. However, it is to be noted that the security blueprint depends on the type and size of organization. Moreover, if your organization has enough members, then the blueprint will involve all those who would be needing to maintain the security practices.   
3. Prioritize Your Applications
After finalizing the security blueprint of your applications, the next step is to prioritize your applications. You need to sort all the systems and applications of your organization on the basis of the usefulness. And it is no surprise that you doubt it now, but it will be really helpful when your list of applications will increase in the future. Prioritizing the applications will help you save a lot of your crucial time and will help you simplify the management process. Hence, you need to prioritize the applications on the basis of three categories, viz. Critical, Serious, and Normal.
The critical applications would be those which contain all the vital information of your valuable customers data. These types of applications should be managed first as attackers would be most interested in hacking all your valuable customer's information. Next is the various applications that comprise internal and external applications that contain some vital information of your organization like tax details, financial details, your employee's critical data, etc. last, but not least is the normal applications that have minimal chances of getting attacked.    

4. Conduct Regular Threat Assessments
Scanning all your applications for analyzing the future possible threats is also one of the crucial steps that you need to follow when aiming for a secured application system. For if the systems of your organization are not scanned regularly, then chances of attacks increases exponentially. Hence, you should periodically run threat assessment in your organization to get an idea regarding all the upcoming future threats for your organization. Furthermore, if your organization is small, then you may not consume a lot of time scanning the threats, but, if it is large enough then you may have to invest a lot of your crucial time and valuable resources.
Also, if you are sure enough that some of your applications are well updated, then there is no need to invest time in scanning those applications. Hence, you can include automation in your scanning processes to eliminate the wastage of time. Moreover, you can also leverage the continuous integration and continuous delivery process to test different parts of your security process and to save a lot of time.  
5. Invest in Cybersecurity Trainings
Investing in recent cybersecurity training is also one of the vital aspects that you can consider while aiming for an enhanced security system. Although testing, looking for gaps, and fixing all the security issues is vital to organize your working operations, human-factor is also crucial as well. However, most of the companies neglect this vital human aspect and as a result suffers failure in terms of security. A recent survey reveals that almost 30% of the employees of some leading IT firms do not even know what malware attacks are or what is phishing.
However, despite all the things you do to ensure the security of your applications, you may fail miserably. That's because your application's security greatly depends on all those employees that handle it. Hence, to prevent that, you must invest in the top ongoing security training to train your employees perfectly over cybersecurity threats, phishing, malware attacks, and so on. Furthermore, never forget to train your employees over the crucialness of the strong passwords and guidelines on usage of email and social media.         
6. Encrypt all your Crucial Data
Encryption is a common practice of the digital world that has provided immense security benefits to a multitude of organizations. And this practice of encrypting the application's data is becoming more common as the global market is moving towards the cloud. The encryption technique utilizes a set of instructions that makes it impossible for the other person to read your data without cryptographic keys. 
That's why leveraging the encryption technique must be a crucial aspect of your future security strategy and while aiming to secure your organization's applications. And that's completely normal if you don't know the basic procedure of encrypting the data. You can simply start by encrypting small applications and can gradually extend the process with time. Else, you can leverage an experienced software engineering firm like Matellio to encrypt your data and enhance the security of your organization.     
7. Perform Security Penetration Testing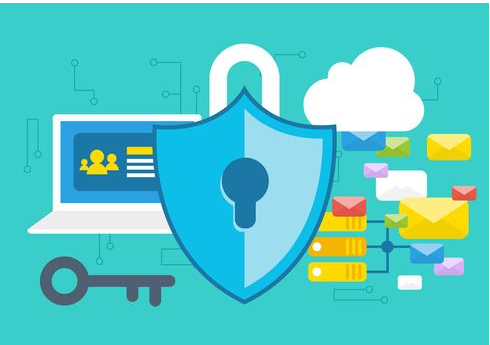 The penetration testing can be a great help in improving the security of your business processes. Penetration testing is a robust way to check for the faulty security gaps that could prove disastrous for your organization. That's why people involved in penetration testing are also referred to as white hackers. These white hackers provide the best ways to ensure a secure and efficient security system. 
Penetration testing involves the utilization of various powerful security tools like OWASP Zed Attack Proxy (ZAP), Wireshark, Kali Linux, and so on. Additionally, the penetration tests also include some advanced custom tools and a lot of manual work. And as the penetration testing is of invasive type, it often leads to frequent system downtime. However, the penetration security testing efficiently captures all vulnerabilities and gaps of your applications and lists them per their level of danger.     
8. Embrace Automation to Mitigate Vulnerabilities
Automation is a much-needed factor in today's digital world. Automation techniques not only simplify your working operations but also saves a lot of crucial trim and other vital resources. Not only that, but this powerful practice also speeds-up your security services and your risk mitigation practices. Also, it helps to integrate various powerful third-party systems in your existing core applications to enhance its security and operational efficiency. 
You can seamlessly leverage the automation processes to rectify your risk assessment processes, and to streamline your security services. Furthermore, the automation technique also helps you to seamlessly scan and track your applications and generate effective security reports. And the best-case scenario, the automation technology can even help you to not only track the issues, but also to provide the effective solutions of all those issues.   
9. Use Cookies Efficiently
Cookies is another crucial aspect that is mostly neglected by a large fraction of the global organizations. Cookies are extremely vital not only for the businesses but for the users as well. They help the users to be remembered by the sites and also offers the sites to provide a personalized experience to the valuable users. However, despite the popularity and effectiveness of the cookies, hackers utilize it seamlessly to gain access to the protected areas. 
Although you need not stop the usage of cookies, you only need to adjust the settings to minimize the risks for your organization. For instance, you just never use cookies to store any critical information of your organization like passwords, and other customer details. Also, make it a habit to encrypt all the information you store in the cookies for enhanced security services.  
10. Introduce a Bounty Program
Last but not least, introducing a bounty or to be more precise a responsive security program will also help you achieve your security targets for the organization. Even if you have enough security experts in your organization, it is still possible that you may not be able to see all the security gaps prevailing in your organization. 
Therefore, you need to include all the reviews and feedback of the users that utilizes your applications. You can even encourage your community to find and resolve all the issues of your application, and in return can offer them monetary value.

Final Takeaway!
To conclude, we can say that security is one of the crucial aspects in today's digital world. Often enterprises neglect this most vital aspect and as a result, suffers failure and losses. A robust security system not only helps to mitigate the losses due to security failures but also helps to enhance the brand value of your organization in the global market. Therefore, as a marketer and the owner of an organization, you should only invest in the applications that are secured and fully compliant. We, at Matellio, offer powerful custom software applications that are secured and safe from every aspect. Our certified QA testers ensure that your application runs smoothly over your desired platform and fits best in your organization. Still, have questions? Feel free to reach us and get answers to all your questions.      
Need Help With Development?