The Internet of things, also known as IoT, is evolving the way community functions and how businesses and industries are run. IoT is transforming every sector, whether it's transportation, manufacturing, retail, and now IoT is enhancing the companies by opening new opportunities. As we know, every facet of our lives creates some amount of intel. For instance: fitness bands, they monitor the beats of our heart and track each step we took. Some of these data help the consumer, and some of it helps the producer too.
And in like manner, using IoT in the business world is not that difficult or different. IoT applications can record and transmit data which tracks the operations significantly, gives new outlook, improving productivity, and helping businesses to take and make educated decisions. The best thing is here is that such advanced technologies can educate organizations about what is happening rather than the expectation, perception, or hope of what is happening. Above everything, business dynamics, including extended and low-cost access to networks, high adoption curve increased investment, and low-cost sensors are the critical driver for quicker acceptance and development in IoT.
As per the Forbes survey, over 700 executives and more than 60% of organizations are initiating IoT for business transformation and expansion, and others are already offering new services to consumers directly because of IoT. For businesses, the very first issue would be how these emerging technologies can be leveraged, and non-disruptive solutions applied that can be integrated into the network without presenting the significant risks. Experts At Matellio will provide a response and help to formulate strategies and bring them into practice.
If you are considering how IoT technology would be used in your business or organization? Well, knowing how policy, strategies, tactics, and operations are radically changing elsewhere is imperative.
Let's dive deeper and look at how IoT is empowering business growth?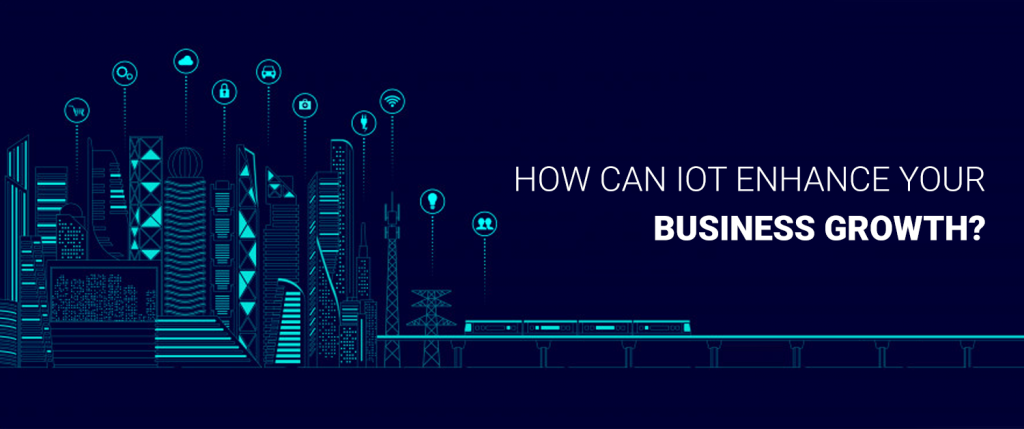 The digital transformation has offered companies and organizations to incorporate IoT to achieve competitive advantage and to provide quality customer service. Below are some ways how IoT is enhancing business growth. So take a close look.
1. Improved Business Insights and Customer Experience
Through connected devices and sensors, more than half of the business entities are taking advantage of IoT by collecting data streams. Based on that they analyze how their customers use their products, which is essential to know? Because when a company puzzles out about how the customer is using their products, they can take one step ahead to fulfill their needs to improve customer experience and engagement. 
For instance: Geolocation enhances your brand visibility to consumers and customers that are close to it. Businesses can also push targeted marketing messages and advertisements to alert potential customers and consumers about ongoing deals and offer in-store. And in the same way, IoT is offering new better opportunities for retail businesses to adapt computer vision such as cameras and sensors to have a better understanding of customer actions and requirements. AI-based cameras help retailers to get better insights about their customer reactions on sales promotions and to make necessary adjustments in their strategy. 
Besides, IoT sensors and cameras are also being used in airports to offer a better experience to travelers. Like standing in queues or using an airport facility, dirty washrooms, emergency, and bottlenecks can all be identified and analyzed via cameras so that the security or maintenance team can be called to address the inconveniences. Similar systems may well be deployed for similar purposes throughout smaller locations.
2. Cost and Downtime Reduction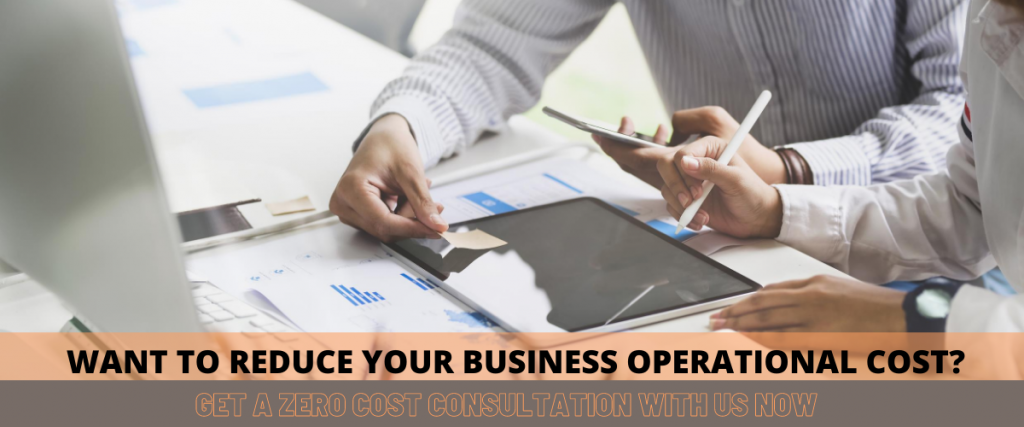 Cost and downtime reduction is one of the best benefits that business gets by using IoT Solutions. Now you can reduce your day-to-day operational cost and downtime. It offers technologies like big data analytics, digital twin technology, augmented reality to enhance your supply chain system. IoT devices perform tasks which are previously done by a human manually like monitoring equipment via cameras, measuring temperature with sensors, smart inventory management via advanced tracking devices, and enhancing security with the help of cameras and smart locks. These all will bring some new opportunities for everyone. 
For instance: Suppose in your industry, failure of small however a sensitive part in an industrial manufacturing area which induces hours or might be days of downtime. 
At the same time, the fault has been identified and addressed. Now think that every part or component in the manufacturing area is equipped with Digital Twin Technology, that alert engineer the element will fail weeks before it would so and also where the failure was and how to restore it. This type of technology helps to reduce cost and machine/system downtime in factories. The technology would bring similar significant advantages for many industries.
3. Efficiency and Productivity Gains 
By grouping and connecting a business's critical operations, heads can easily understand the ways to boost productivity and efficiency. As per the Inmarsat report, companies expect that IoT will grow their revenue by over 150 million dollars. As IoT is used in industry and builds ecosystems helps to improve business visibility, reduces cost, and increases marketing speed, over 37% of businesses are going for massive productivity and efficiency from IoT driven strategies. IoT devices used in business entities help data to stream regularly, and if needed, the changes can be done without human intervention. Softwares allow workers to carry out large-scale projects quite easily without errors.
For instance: Suppose you have a mining firm, to have better stabilize on-site, you can install sensors on big, heavy trucks. Or drones can be used to detect problems with pipelines over an oilfield, mostly in risky positions before humans approach them.
4. Asset Tracking and Waste Reduction
Businesses face issues when it comes to asset tracking or management and especially concerning the scheduling and resource-draining. The resolving of inventory-related problems hurts Their workforce. But with IoT smart tags and sensors, businesses can centralize their supply chain, warehouse, and factories in real-time. Also, it helps the human workforce to invest their time in optimizing processes and operations rather than resolving business tasks. The software ensures that assets are being tracked and managed effectively and efficiently so that the workforce can more focus on other core business tasks.
5. New Business Models
As per the Forbes survey, it's clear that IoT is bringing some new lines to businesses. As mentioned above, IoT is providing new opportunities to enterprises. Companies now have the possibility not only to produce things but to provide consistent service to evaluate the progress of all those kinds of products, everything due to algorithms and technologies which provide proactive analytics as per the needs.
6. Generate Demands
When users understand the benefits of IoT systems, they start requesting new cool stuff. For instance: Smart refrigerators make meal plans depending on pre-existed inventory. Several years ago it would be looked incompetent, but in the future, this will be a primary feature of every refrigerator.
7. Enhances Business Security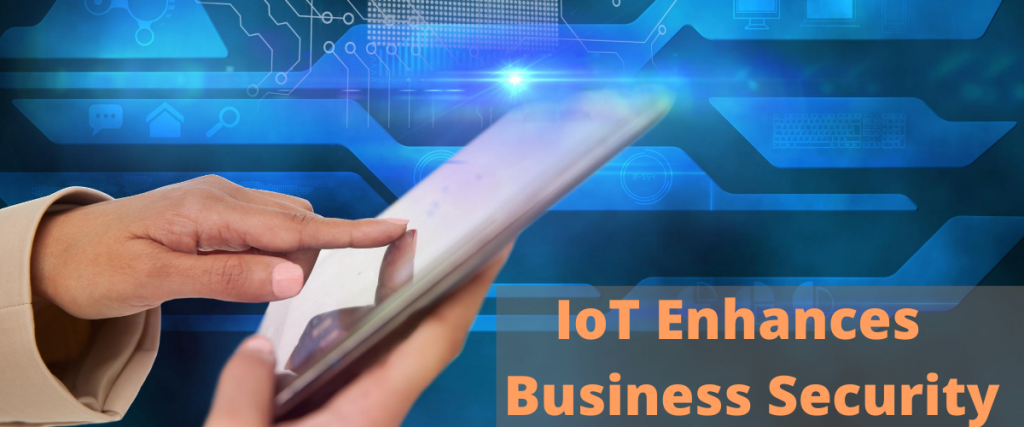 IoT devices and technology can also be used for boosting the safety of the building. For instance: Smart CCTV systems can be installed on your business premises to provide you 24*7 feed on your smartphone, or if alarms are off by intruder, it automatically notifies the top authority and also sends alert messages to managers. 
Experts at Matellio add that security system to track your staff progress and also to reduce the risk of theft by an employee. We also provide a bunch of professional software which helps to decrease business's liability, cost, and offers top-notch security.
8. Remote Working
If your business doesn't deal with physical stock/inventory, then IoT can do wonders in your business's productivity by making employees happy. As per the research, the remote working environment makes your workforce happy and productive, which helps to increase and improve business growth. With software like team management and chatbots, you can ensure a remote working environment in your business or organization. 
Want your team management software for your business which reduces ambiguity? Experts at Matellio will help you by developing software based on your needs. For more information, DO Pay A Visit to our website.
Conclusion

The IoT offers businesses and organizations of all sizes across all fields with many opportunities to accelerate potential business growth in new and exciting ways. Because more links, more figures will come, and with more, models, there are more chances for creativity in product development. IoT will play a key role in enhancing business entities and their growth over the years.
Want to enhance your business growth or your business's growth is depleting because of employee conflicts or theft? Or want to step ahead from a competitor? Don't worry; feel free to contact us.
We develop software and services according to your needs with other high-end technologies like Blockchain, AI, AR, and ML. These solutions help your business to unlock untapped areas, gain high competitive advantage, new workforce training methods and ensure high-end security.