How to build a website like Craigslist?
Updated on Mar 3rd, 2023
Go Green; Move your classifieds online!
Although, this may not be the best CTA of the year, but it's definitely something 21st century demands. A lot of things have moved online, even the advertisements. You must be aware of Craigslist, but it's not only the big name in classifieds platforms. GumTree, OLX are also some popular names. 
Today, in this article, we're going to talk about how to create a website like Gumtree or Cragslist in detail. 
But, first thing first, 
What is a Classified Website?
In simple terms, a classifieds platform is developed for published ads for various goods and services. Individuals have two options- free and paid for accessing these promotional platforms. 
Classified ad marketplaces are majorly segregated in two sections: Horizontal and Vertical.
Horizontal Classifieds offer diverse range services and goods. The best example- Craigslist 
Verticals, on the other hand, specializes in a particular niche.  Example- Indeed, Glassdoor for job-related searches. 
Website like Craigslist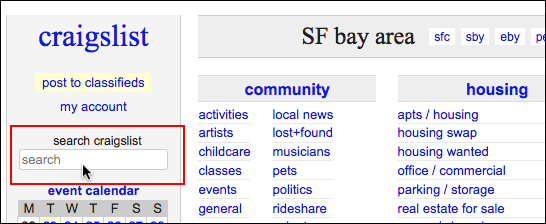 When you're beginning to answer the question "How to make a website like Craigslist?"- the first reply expected from you is the Niche selection. 
Following Niches (business ideas) can be of great help-
Classifieds for fashion products and services(Find Fashion and Apparel Search

Classifieds for automobile( Autotrader, Cars.com, and Autolist)

Classifieds for real estate (Zillow, Trulia, Redfin, and Realtor.com)

Classifieds for jobs (GlassDoor, SimplyHired, Indeed, Monster.com, and CareerBuilder)

All in one classified (this one cover multiple niches- a big success in upcoming years)
How to create a website like Craigslist?
There are majorly two ways to build a website like Craigslist or website like GumTree:
Open source solution like WordPress

Develop from Scratch (you can hire a team of developers for this one)
Let's explore both options one by one-
Undoubtedly, creating your own classified website this way is the easiest method ever. One doesn't have to be tech savvy in coding or need to have any experience in building the site. The knowledge of HTML and CSS would do. 
Also, the cost of creating a site with wordpress templates is quite low. Infact, there are some free website templates available for creating a website like GumTree or Craigslist. This implies that you just have to pay for maintenance and domain name. 
Excited?
Dive into our next section entitled, How to create a website like Craigslist using WordPress?"
Opting for a development from scratch approach demands a lot of your time and money, but the fruit is worth it all. Here is the list of benefits that developing the solution from scratch offers:
Scalable Architecture

High-Level Security

Scalable Architecture

Fully Customizable Solution
One major benefit of developing from scratch is that you can start with an MVP version.
What is MVP?
MVP, or say Minimal Viable Product is the minimal version of a product which is used for testing the concept at a minimum risk. The MVP version is first launched in the market, if it gets accepted then consider modifying the website with advanced functionality.
Features to be be added in an MVP Version
The core of the MVP version comprises the following feature-kit. 
1. Sign Up
This feature is required for users to create a personal profile with the help of which they can manage accounts, ads, and relationships with other members.
2. Search & Sort
This feature would help the users in locating the item or ad relevant to their needs. Craigslist, and other such classified websites have dozens of filters.
3. Ads Placement 
Users should be able to do this easily with the intuitive icons, and interface. This is core functionality of the website, and if this one creates difficulty in navigating or something- it is bound to leave a negative impression on visitors. 
4. Ads Moderation
Users should be allowed to complain about ads that are illegal or don't comply with the website rules. On the other hand, the admin must be able to moderate, and delete such items/ads. 
5. Calendar
This feature is required for planning and tracking various events as per the niche.
6. Community Forums
This feature would be useful in strengthening the community and engagement, and help users. 
These features are not enough to make your site a big shot, but they can create a space in the large market pie. After all, this is what we aim in starting, no?
How to create a website like Craigslist using WordPress?
Go on, Scroll Down! 
I'm certain the read would be worth your time.
1. Purchase a WordPress Theme
You have to take a lot many factors into consideration while running a website like Craigslist. One of these factors is a mobile responsive design which will enable the users to access the site  from any device. 
Avail the wordpress themes that are almost like craigslist and have met following criterias-
Mobile Responsivity

Search Engine Optimized

Sharp, and Glossy outlook 

Front end submission capabilities

Retina ready. 
You can purchase these themes from a reputable company like Mythemeshop, or Themeforest. Also, before making the final purchase view the demo and test every function in it. Once you've bought it, download the themes/templates as a ZIP file. 
2. Buy a Domain Name
Though, we're certain that you must be aware of the concept of domain, still for a brief-
What is domain name?
The name "gumtree.com" is the domain name, while Gumtree is the name of the website. 
A domain name is equivalent to your website's physical address. As a GPS needs zip code or a street address for providing directions, similarly the web browser requires a domain name for directing the users to your website.
Gumtree and Craigslist are globally classified sites, hence if you're planning to launch yours- come with a short and unique name for your site. 
Once you've something in mind, consider checking the web to identify whether the name is used by some other organisation, site, or an individual.
For verification, you can use various domain name checking tools available. After verifying the uniqueness, get the domain name registered soonest possible. Delay is quite dangerous. Leverage the popular domain registrar company GoDaddy for registration. 
3. Find a Webhost
Webhost is a company that rents out their technologies and services for hosting sites on the internet. It enables your site (nearly registered domain name) for making it available on the internet. 
Once your site is hosted, users can access it by inputting your domain name (or web address) in the web browser. This will connect the users' (device) to the server your site is hosted upon. 
Without hosting, your website will never be accessed online. 
After your site is hosted, automatic installation of software will happen. This software (WordPress) is what will actually boost your site and on wordpress only, the earlier purchase themes will fit in and work. 
Again, GoDaddy is a good option to start with. 
4. Install WordPress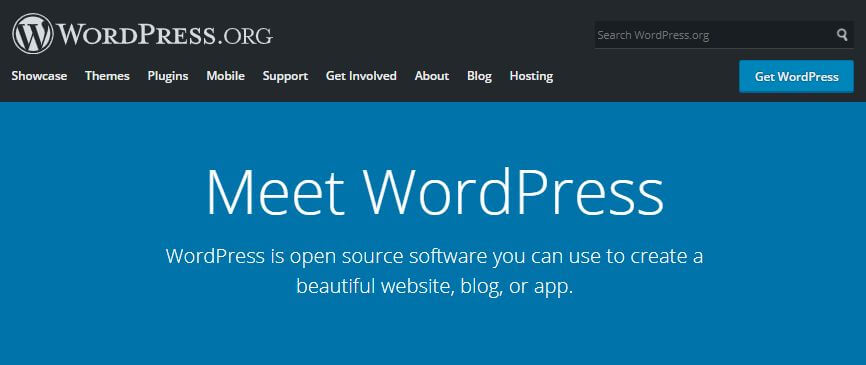 Install wordpress by following the instructions (the site is identified with the logo- W). Craigslist is developed on the ideas of a CMS (Content Management System), so using WordPress is a good idea because the latter offer many powerful features. 
5. Set up a website like Craigslist 
For setting up the classified website like GumTree and Craigslist, take following factors into consideration-
Upload the purchased WordPress themes 

Header, Footer and Logo Adjustments

Permalinks Structure

Setting and adjustment of the widgets

Setting up of menu Settings

Page and category adjustment

FrontPage Adjustment and settings

Uploading  of images and videos

Important WordPress Plugins for installing and activating
6. Site Maintenance
Site maintenance is very crucial for avoiding redundancy, hacking, and relegation but the search sites. If you skip this step, your site may end up breaking or even face loading issues (especially, if some of your plugins are faulty or broken).
While opting for WordPress to develop your classified website like GumTree, you just have to update your wordpress plugins, themes and the wordpress to itself to the latest version. 
What you have to do?
Just click on the update button that shall pop inside the dashboard and it's' done. 
7.

Google Indexing 
Google is the largest search engine all over the world. Any traffic sent from Google to your website offers 80% assurity for good conversions instead of other channels or social media. For obtaining a successful website, you need to invest efforts in SEO and obtaining Google Traffic.
The first step is to get your site indexed, but how?
Follow the steps-
Go to "google.com/console" and sign up for a free account.

Use a fresh Gmail (email) account and sign up for free services.

Follow the instructions and guidelines for getting registered.

However, the main objective is to get it verified on the Google Search Console.

You can avail Yoast SEO plugin for handling the verification part. Simply go to the Plugin setting, find Google Search Console, and then follow the instructions. 
To obtain quality Google Traffic, you need to focus your efforts in the direction of website SEO.
Here are some factors to be considered:
Avoid duplicate Meta Descriptions

Category Indexing (don't index, simply set the plugin to nofollow)

Subpages indexing (don't index)

Have thin pages, i.e. pages with less than 200 word count. Try to have content in the prescribed limit.

Include ALT descriptions in all the images.

No duplicate content or pages for the same item.
There are various SEO plugins out there in the market to solve your basic purpose. One such popular name is Yoast SEO. Go on, give it a try!
8. Upload classified Ads
Upload the ads simply the way we publish content on a wordpress site; although, it's a good idea to make use of SEO plugins, especially for the users who wish to upload their ads or items. As an admin, you can upload and publish all the ads by yourself. On the other hand, if you've contributor or editor- create a separate account for them.
9. Front End Submission
Front End submission is for the front end users who wish to publish their ads or items via your website. This functionality is accomplished in two ways:
Based on the wordpress theme you bought, some of these themes have an in-built feature for the same. By availing this feature, someone who is willing to sell their items simply has to go to the website- Sign up, and then upload the ads or item. 
The only thing to take care here is the approval process. In this, any new user who is uploading any items or ads must first get it approved by the editor or admin (based on priority) before it goes live.
Front End Submission Plugin
This plugin is very much essential if you're creating a website like GumTree or Craigslist. This plugin is quite helpful if the above mentioned feature is absent in your purchased theme. 
It has easy sign-up features and the user will be able to create a profile, upload items, and virtually do stuff on your site. Although, this plugin also has a backend panel in which you can easily chuck out any user who is not following the laid rules.
Which one is better- Open Source or Start from Scratch?
The answer solely depends upon your goal. If you just need a proof of concept for attracting investors or wish to try an idea, then opting for an open source solution like WordPress is the best method.
However, if you need a secure, customized, and scalable website; it is recommended to invest in developing a website like GumTree or Craigslist from scratch. 
Need help with development?
Hire a development partner. 
Matellio, a double decade software engineering studio, is here at your service right from the stage of ideation to the final app launch. Share your requirements and our experts shall get back to you within 24 business hours. 
Till then, Happy Advertising!
Get the Conversation Started!
Get the Conversation Started!
[contact-form-7 id="34486" title="Side Form"]