WordPress is without a second thought the most credible CMS available in the global market, and one of the reasons for that is its amazing plugins. WordPress has plugins for almost all aspects, whether for forms, SEO, security, or even for caching. That's why nearly 59.4% of all website using CMS utilizes WordPress. Not only that, WP holds approx 34% of the total internet market in 2020. So, it is quite sure that WordPress will remain a hot trend in the web development sector for a long time. And if you're aiming to take your business online, then none other than the best WordPress plugins can help you. Although the functionalities of these top WordPress plugins may vary, all of them serve a single purpose- handle your WP site effectively. But, choosing the best WordPress plugins is quite essential to boost your online business. And to further add confusion, WordPress holds almost 55,000+ plugins, of which many serves a single purpose. Hence, the selection criteria for choosing the top WordPress plugins becomes a tedious task for developers. But don't worry! We have done all the heavy lifting for you to determine the top WordPress plugins that are worth your time. 
List of Best 10 WordPress Plugins for 2020
1. Contact Form 7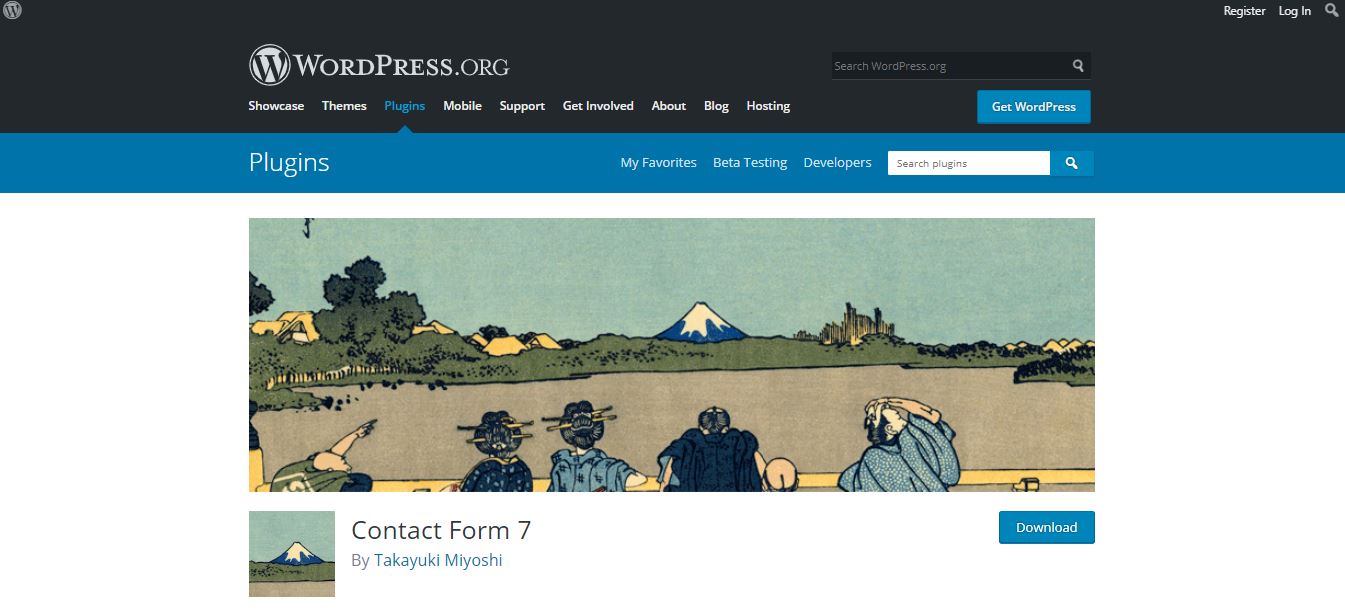 Although there are many other visually appealing contact form plugins available in WordPress, Contact Form 7 is still considered as the top choice for building efficient forms. The reasons for that are pretty simple-
Through Contact Form 7, you can seamlessly create and manage multiple forms

It is quick and easy-to-use for even novice users

It is one of the most extendable WP plugins available in the global market

The forms build via Contact Form 7 supports Ajax-powered submitting, spam filtration via Akismet, CAPTCHA, and much more
This fantastic plugin assists you in creating extensive contact forms while allowing you to skip all the extra codings. Hence, the robust features like that mentioned above make Contact Form 7 the best WordPress plugin for building flexible contact forms.
Type – Free
Download – https://wordpress.org/plugins/contact-form-7/
2. Yoast SEO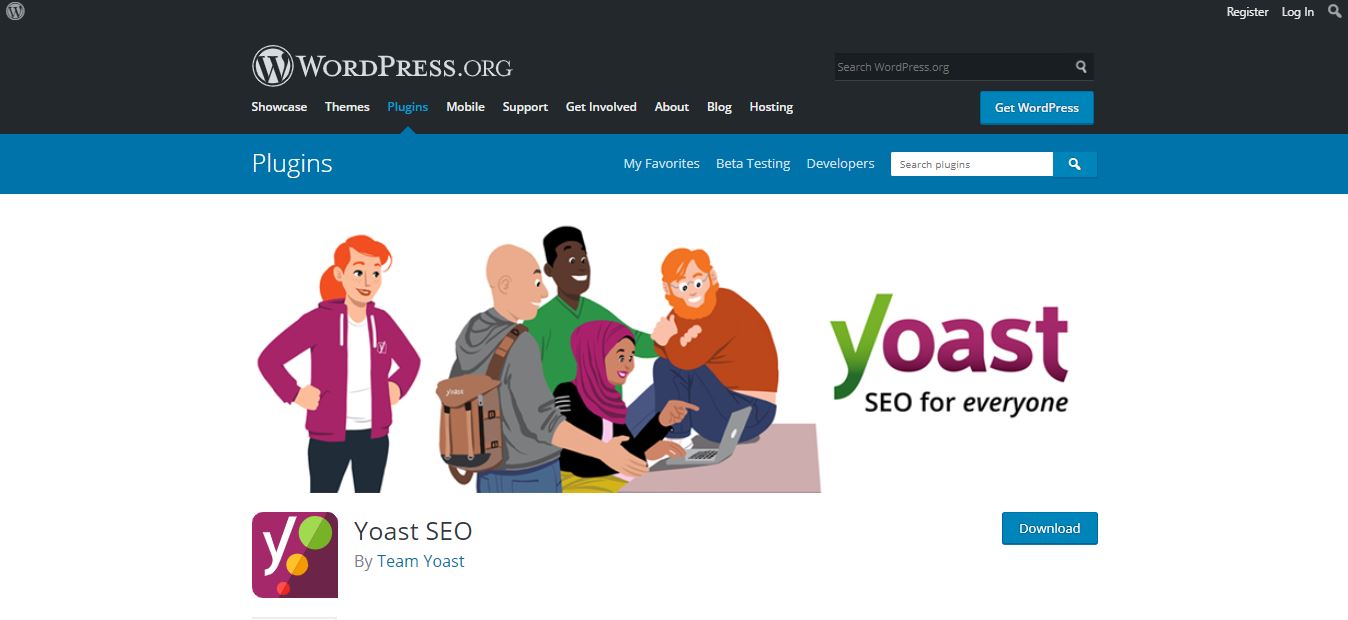 When it comes to the top plugins of WordPress for search engine optimization, then only a few plugins can match the level of Yoast SEO. It assists you in optimizing your new content as per the search engine's algorithm. It offers many benefits such as-
It helps in framing title and meta descriptions for better branding and consistent snippets

Increases your site's chances to rank higher in search engine results

It offers you full control over your site's breadcrumbs

Set standard URLs for your webpages to avoid duplicity
So, whether it is targeting keywords, or optimizing your titles and meta tags, Yoast SEO makes search engine optimization a piece of cake. It is also known for its readability analysis besides SEO analysis.
Type –  Freemium
Download – https://wordpress.org/plugins/wordpress-seo/
3. WP Forms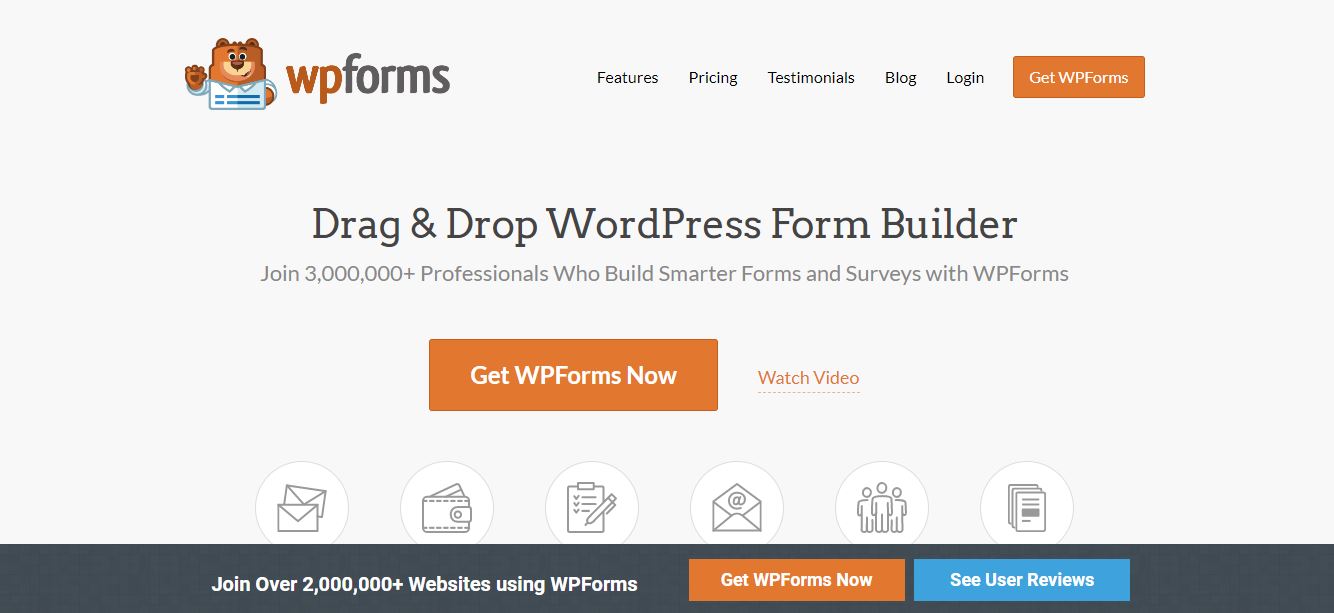 WP forms is another contact form plugin that manages to deliver a friendly and clear user interface. It comes with drag and drop functionality which easily allows users to create contact forms, email subscription forms, online order forms, and much more. By using this plugin, you can enjoy certain benefits such as-
It seamlessly integrates with all popular marketing and payments platforms.

Allows you to create payment forms, feedback forms, and many other forms in minutes.

Offers additional functionalities to create custom WP user registration forms and login page.

Not only that, it even allows you to integrate extra features such as email newsletters, and subscription checkbox in your contact forms.
Hence, if you're looking for the most user-friendly and visually appealing contact form plugin, then you can surely go for WP forms. Besides all that, you can also create surveys, polls, and other online forms within minutes. 
Type –  Freemium
Download – https://wpforms.com/
4. WooCommerce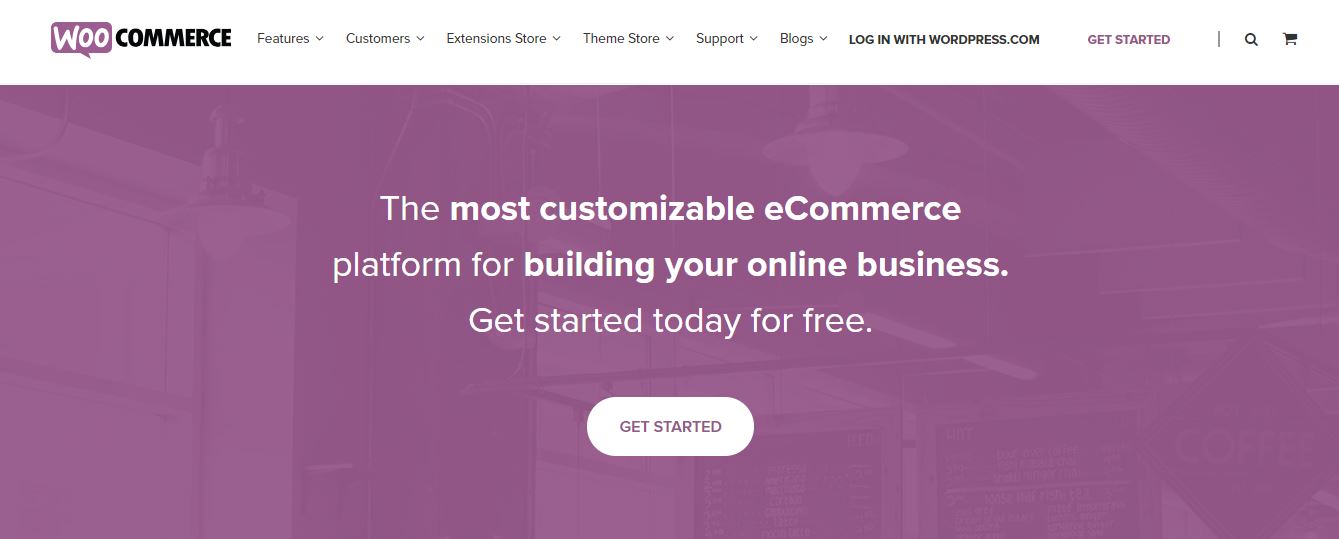 Whether you are starting now, or you are taking your existing business online, WooCommerce is the best WordPress plugin that can help you. It is all-in-one open-source eCommerce plugin built to cater to the needs of developers. With this plugin, you can seamlessly create your WordPress site without the need of an expert developer. It offers benefits like-
It provides secure payment gateways

It provides automated tax calculations

It provides full-fledged features, extensions, and customization to make your site easier.

Provides central store dashboard, and seamlessly integrates with third-party software like Google Analytics, Mailchimp, Facebook, and much more.
With a plethora of themes and optimization tools, WooCommerce is till date, the best eCommerce plugin in terms of usability and price. It even can sell almost all your physical, digital and affiliate products to make your selling experience great. 
Type – Freemium
Download – https://woocommerce.com/
5. Popups By OptinMonster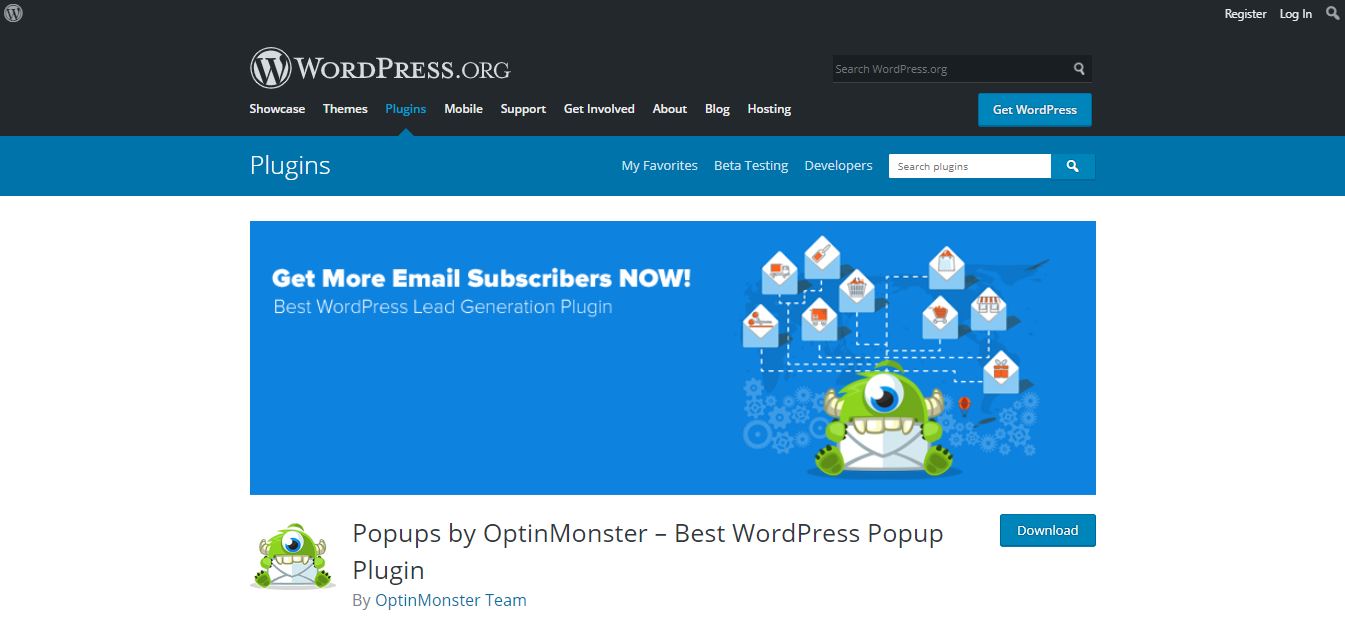 If you are looking forward to converting your website visitors into potential customers, then what better than OptinMonster can help you. Popups by OptinMonster is one of the best WordPress plugin popular for turning your online visitors into email subscribers and customers.
It is useful in several ways such as-

It offers pre-made high-converting opt-in forms with drag and drop functionality.

It helps you to convert email subscribers very fast.

It helps you to personalize your marketing campaign for each user.

It's a robust platform for bloggers, business persons, and much more.
Popups by OptinMonster is a top WordPress plugin that helps to recover abandoned websites, through attention-grabbing option forms that convert well. All in all, if you want to make the best use of your website, then OptinMonster is the best tool.
Type –  Premium
Download –  https://wordpress.org/plugins/optinmonster/#description
6. Sucuri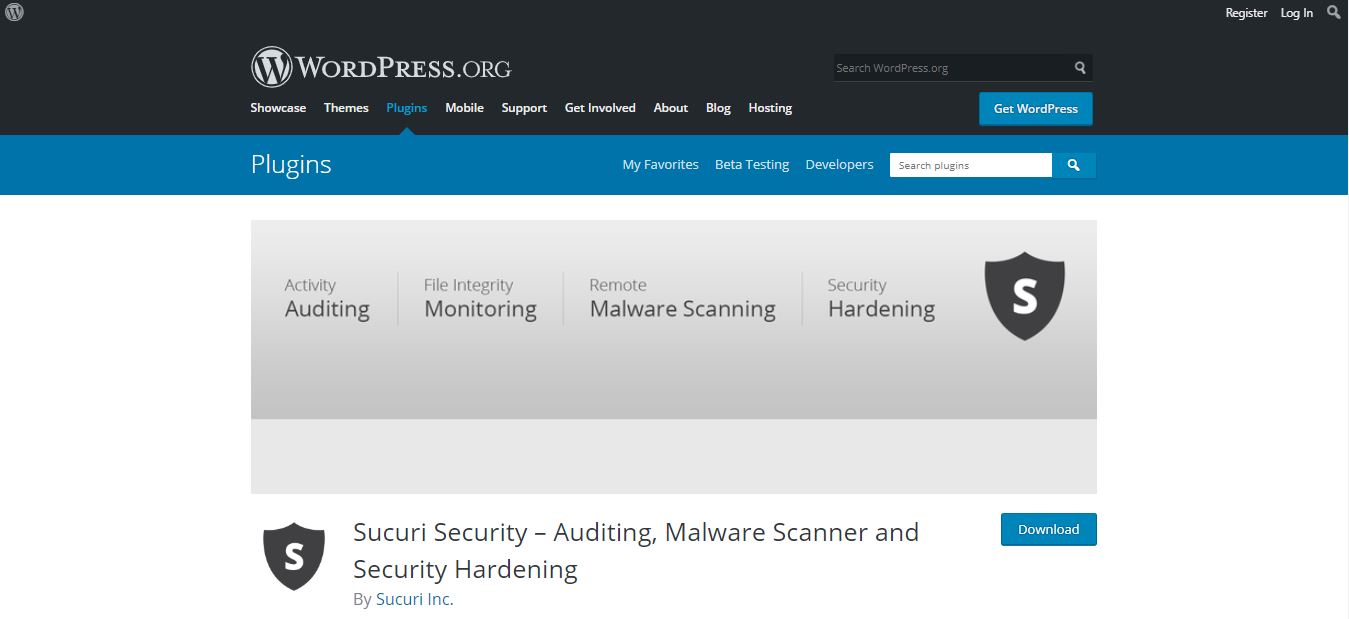 According to a source, there are around 18.5 Million websites infected with malware at any given time each week. So, it is, without a second thought, certain that security is much needed while building your online website. Sucuri is one such security plugin. While using Sucuri, you get benefits like-
Robust security features such as security activity auditing, malware scanning, blacklist monitoring, and much more

Protection from DOS attacks, Zero Day Disclosure Patches, brute force attacks, etc.

Their DNS level firewall along with CDN, boost your performance and speeds up your website.

Offers additional security features to protect your WordPress blogs.
Sucuri helps you harden WordPress security while also blocking brute force attacks on your website. In short, it helps to protect your websites while simultaneously optimizing your site's performance.
Type – Freemium
Download –  https://wordpress.org/plugins/sucuri-scanner/
7. UpdraftPlus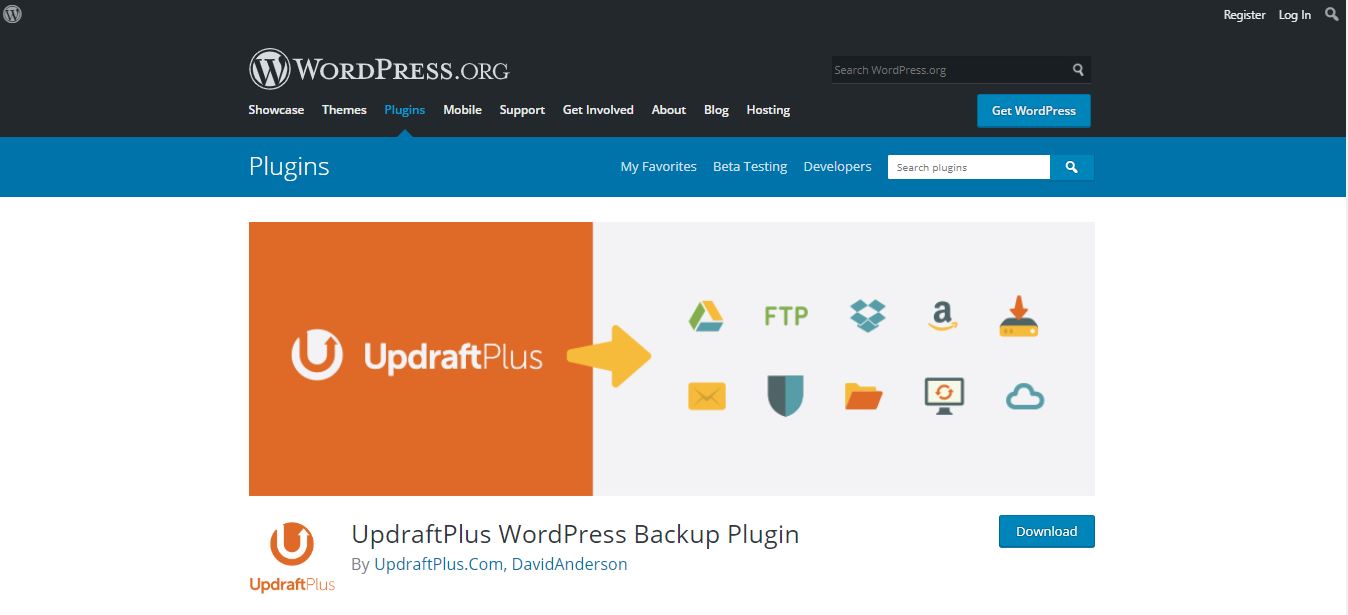 What's terrifying than losing your sensitive data because of faulty update or coding fluke. To eliminate such instances, WordPress offers backup plugins like UpdraftPlus. It is one of the highest-rated WordPress backup plugins available in the market. It includes benefits like-
It provides a versatile backup solution so that you can seamlessly create a backup of your site manually or automatically via a schedule. 

Also offers to backup your emails.

The backup data can either be stored in the cloud or on Google Drive.
UpdraftPlus is genuinely the top WordPress plugin that can help you to eliminate the risk of losing your crucial data. Its additional features include Website restoration, website duplication, and part/full backup. 
Type –  Freemium
Download – https://wordpress.org/plugins/updraftplus/
8. WP Rocket
As your WP site boosts, it will slow down with the addition of new plugins and content. And as per records, a single second delay can decrease your conversions by approx 7%. So, a caching plugin like WP Rocket can help you to boost your site's loading time. It is among the top WordPress Plugin as-
Unlike other caching plugins, it offers ease of configuration.

It is user-friendly and requires minimal or no technical knowledge for installation.

It also provides some optional features like lazy loading images, CDN support, DNS prefetching, etc. to increase the page load time.
WP Rocket will help you in creating a static version of your content, rather than a dynamic version. Thus, it simplifies many steps that take place when a page is generated dynamically. The result of this is faster loading times which will improve your site's SEO, increase its conversion rates and give users a more friendly experience.
Type –  Premium
Download – https://wp-rocket.me/
9. Beaver Builder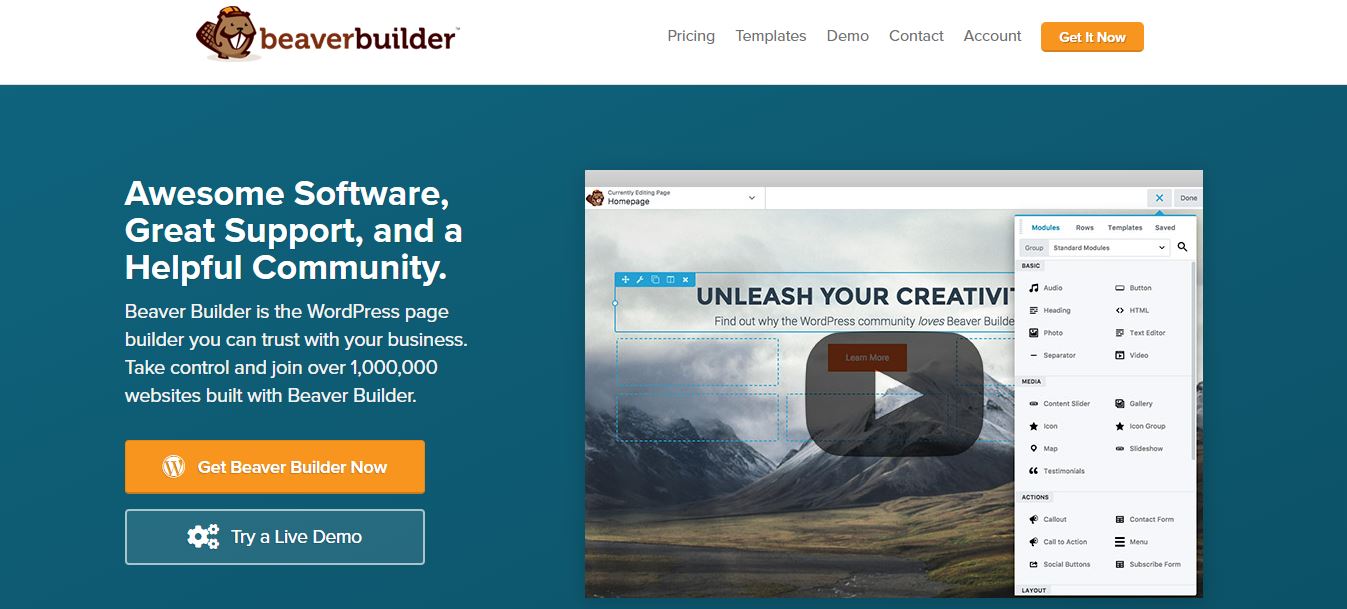 If you want to create beautiful custom landing pages, then Beaver Builder is the correct plugin for you. It is the best WordPress plugin loved by business people because of its easy-to-use functionality. It offers benefits like-
It helps you create a responsive site with custom web pages.

You can choose from several templates or can even use your design as a template for your website.

Its drag and drop feature gives you total control over the layout of your web page.
With Beaver Builder, you can even switch from one theme to another without losing your content. Its drag and drop feature guides you through creating custom web designs without writing a single line of code.
Type – Freemium
Download – https://www.wpbeaverbuilder.com/
10. MemberPress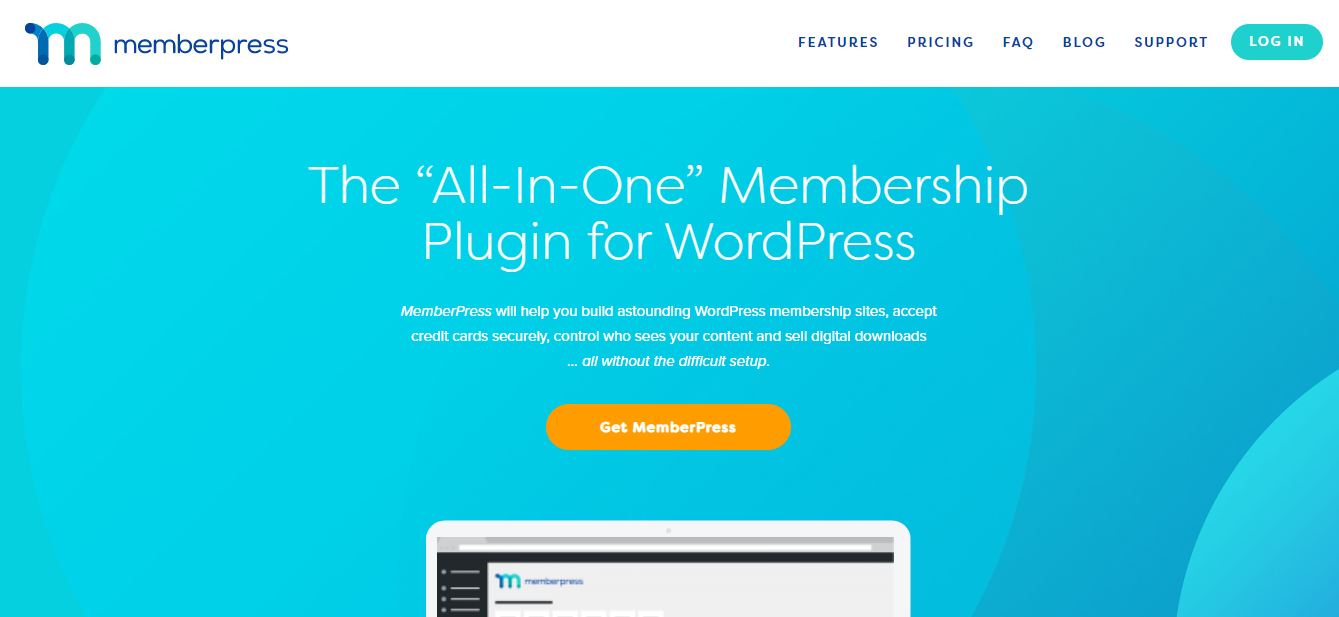 MemberPress is the best WordPress plugin that helps you to create an online community. If you don't want your content to be seen by everyone, or in short if you're going to charge users for viewing your content, then MemberPress is the best tool. It is the top WordPress tool because-
You can instantly charge your users for viewing your content as per the subscription plans.

It works well with almost all the popular payment solutions available in the global market.

You can create compelling WP sites with robust features of WordPress, WP plugins and even other third-party services such as forums, social communities, and much more.
Member Integrates well with your existing websites and is also easy-to-use. You can seamlessly manage your members by granting them access across pages, images, videos, and much more.
Type –  Premium
Download – https://memberpress.com/
Final Words
So, that ends our list of top ten best WordPress plugins for 2020. Note that, there are almost 55,000+ plugins available in the WordPress library, and we have listed the plugins according to our perspective. It may be possible that you do not use all of them, but for the efficient functioning of your eCommerce website, they are all vital. What are your thoughts on that?
0