How to create a trading mobile app like E-Trade?
Updated on May 29th, 2021
The most crucial of all trends in recent times, at least for the IT sector, has been of smartphone apps. From enabling us to watch our favorite serials on the go to allowing us to book cabs, order food and make hotel reservations, these apps let us do it all. Mobile app developers are working tirelessly day and night to bring better and more useful apps for their customers. This endless chain of demand and supply is the very thing which keeps the immortality of this sector intact.
Most industries have been absorbed by the smartphone revolution. And not only as a front, but these mobile are helping businesses run their shops as well. Enterprise mobile app development is a very hot sector right now since more and more companies are adopting mobile apps to make their inner gears turn with less friction. Whether it is a customer based app or an enterprise app, the fact of the matter is that these apps have become a daily part of our lives. Now we can't imagine our lives without apps like Netflix, Uber, Spotify, and Amazon. They have successfully merged with our lives in a manner which is irreversible. Another such app is E-Trade and today we will tell you how you can create a trading mobile app like E-trade as well?
So let's get on with it then.
Market Landscape
Stock markets are one of the most volatiles entities on the planet. One minute they're up, acting as the trend predicted, the next second all hell breaks loose and lives are destroyed. But still, for all its volatility and highly destructive nature, people pour their money into it, in hopes of making millions.
So it is understandable that people who have so much riding in a sector would want to be connected with it at all times. And this is where smartphone trading apps win. Harnessing the ease which smartphones provide, apps like Stash and E-trade are serving millions of customers on a global scale, allowing them to buy and sell stocks. The need to have an app for the stock market is probably more potent than it is for any other sector. The prime reason is the fact that traders require real-time data regarding their stocks and it happens too often that they find themselves away from their terminals. So to remain connected with the market, these apps are one of the most effective methods for the traders.
Some big names in the industry are- TD Ameritrade Mobile, Robinhood, Acorns, E*Trade, etc.
What is E-Trade?
E-Trade is the first company to provide the online investment feature to its users. Established in 1982, this brokerage is established in California and started trading stocks online in the year 1991 and now serves millions of users. It offers an array of highly complex features to its users which help them in keeping a better track of their investments at all times.
ETrade Mobile App- what it is and how it works?
Image Source
The Etrade mobile app is considered among the best in the market. It is basically an on the go trading platform which lets users buy-sell stocks, get real-time figures and charts for various stocks, transfer funds and much more.
It is basically a trading tool with a full range of features and which is available to you all the times. Apart from the data, you can get stock news coverage from channels such as CNBC on demand as well. It also brings to you the data from international markets and not just local ones. After signing up with the app, you will be able to make trades, whether you are a long-term investor or a frequent trader, this is the only tool that you'll need. The UI is easy and doesn't put too much stress on your eyes. It is easy to navigate and can be used by people who are not in the habit of spending too much time on their smartphones.
Research:
The first phase will be conducted in the following phases:
Before embarking on the quest of creating an online stock market trading app, you need to have knowledge of stock markets themselves. We suggest that if you don't, then study and educate yourself because, without it, you will just be walking blindly since you won't even know the jargon. So the first step is to learn.
Now if you are looking to developing an online stock market trading app, then you need to start from the scratch because you need to create something new and exciting or forget about competing in the market with the likes of E-Trade and Stash. So start at the bottom, write down what you want to create in just one line. Do you want to create a tool for the traders or for the brokers? This should be your primary question.
Once you have landed on what you want to make, we can move on. The next step is researching the apps which are soon to become your competition. Go over them, see how they work, find the things that work for them, what makes them so popular, and then try finding some little less amazing features or the features you think can be improved. Always remember, the scope to outshine someone is where they are lacking behind.
Then you need to find out what their users have to say about the app on their app store pages. Are they loving the app? Are they hating it? What are the features they find most useful? What features can be improved? And what features need to go completely? Your aim here is to gather the intel about customer sentiment towards various features and find out why they feel the way they feel.
Another way to gather customer data is by conducting face-to-face interviews with them. Ask them about the questions like-

is it easy to navigate in the app or do you think that something could be put in a more convenient place so that you wouldn't have to go looking for it?

Stuff like this is gold for your app because you are already leaving your competition behind by listening to

their

customers.
Then quick trend research is needed. Now, this step is not too crucial for stock market trading apps because brokers and traders don't care about trends and looks, they want simplicity and precise data. So the focus while trend research will be on the technologies used rather than the looks and fonts and visuals. You need to find technologies which are hot in the market and can help you improve the working of apps such as these. AI, IoT, VR, take your pic.
Planning:
Once you have researched and gathered your knowledge pool, it is time to start planning your app. Now before you go hiring a mobile app development firm, you need to be clear about some of the details of the app first.
Minimum Viable Products:
The first thing you need to understand is that while you may have a big and robust app as your final product in your mind, it is a good idea that before the final app, a smaller app with only vital features is released. These smaller apps are called Minimum Viable Products(MVP) which give your users a glimpse of what the final product will look like and will be able to do.  
The reason why it is prudent to release an MVP before the final product is that the mobile app development is a long process full of uncertainties. So it might take your final app a long time to be ready for release. So in the meantime, it is smart that you release a smaller version of your app to create buzz for it. It will also work as the initial review gathering process since users will provide you with data regarding the app. You can use this data to improve your final product.
MVP Features:
Based on the research conducted by the Matellio team, below are some of the crucial features the MVP of your app needs to have.
1. Real-time streaming of charts and stock prices
This is one of the most important features that your trading app will need to have. It will fetch the live prices of various stocks which a user is interested in and display them on his screen. Furthermore, charts are something you have to have. If you have ever been a trader or been around one, then you know how vital they are for traders. They tell you the entire story behind a rise and fall and help you in predicting future quotes. So your app needs to display real-time charts to your users as well.
2. A simple dashboard
A dashboard is a place where your user will land after logging into his account. It is necessary that it lays out the primary numbers as clearly as possible. The account balance of the user, the stocks of interest, notifications, overall market levels marked in green and red after the industry standard.
3. Search Options
This option will allow your users to find finding various stocks and options. This will have to be a fast process with many filters so that your users find exactly what he is looking for in the minimum time. So, try to make the search option as streamlined and basic as possible. It is also a good idea to put a search bar in the top section of the dashboard.
4. Watch List
This feature will allow users to keep an eye on a special list concocted by the brokerage, exchange or regulatory firms. The stocks on these lists are companies which are about to undergo takeovers, or are planning to issue new securities and etc.
5. Market News
This feature will let your users get the latest scoops regarding the market. Major mergers, rise and fall of prominent players in the market, pretty much anything that can send the market landscape quaking. Apart from this, you can have something like ETrader where channels like CNBC are available for the users who are willing to pay for them.
6. Alerts
Stock market alerts related to their triggered stop losses, stock level alerts, or anything like that which can affect your users in any manner, these things must be shown to your users.
7. Money Transfer
Your user needs to be able to transfer money to and from his bank account. Since you will be working as a brokerage, it is required that you insist users to have a certain amount of money with you in their accounts, to cover some losses. So for these purposes, your user should be able to transfer funds using your app.
8. Trading Options
Your app must provide your users with all or at least most of the trading features which he gets on his desktop station. The whole idea behind an app is that you take a stationary task and make it mobile, so what good is a stock market trading app which doesn't let you trade, right? So make sure that you provide as many options to your users as you can. In the end, it is not about what your app can but what it can't that decides its fate.
Platform:
The next thing you need to plan is what platform you want your app to run on. Broadly speaking, there are two major players in the smartphone game- Android and iOS. Both of these OSs have a loyal following who practically worship them. So the problem is that you can't choose just one OS for your app to work upon. Because whichever platform you decide to ignore, will cost you dearly in terms of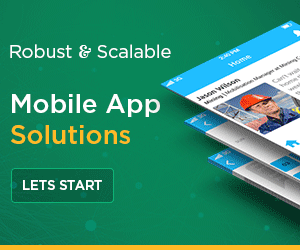 users. So it is a good idea for you to get your app developed for both platforms. But what if you can't get it developed for both OSs, not in the beginning at least. The reasons can be various but are mostly financial. Not everyone has big investors willing to put in big bucks for the app, some people have to find help on platforms like GoFundMe and Kickstarter. So for those people who have a little tightness of cash, there is another way.
It is common knowledge that developing an Android app takes longer and more money than an iOS app. The reason being the extended testing phase. Since Android is opensource, it has many variants in the market which makes it difficult for testers to test it. Meanwhile, because there are very few versions of iOS on the market, the testing phase is shorter and cheaper. So you should go for iOS app development in the beginning, but be prepared to expand to Android later on.
Technology Stack:
This is something you wouldn't need to go into too deep if you're hiring a development firm. But still, a little knowledge can never hurt you. And since we are talking about creating an app like E-Trade, we will only concern ourselves with the technology stack that went into making it.
ASP.Net, a server-side framework for dynamic web development

Highcharts, to produce charts and graphs

Bootstrap, a front-end framework for web and mobile development

New Relic analytics platform for mobile solutions

HTML5, a markup language to structure and present the content
Apart from this, for the development of the Android app, your developer might use Kotlin and will work in Android Studio IDE. For the iOS app, the coding will either be done in C# or Swift in Apple's own IDE- XCode.
Now apart from the app, your developer will need to establish a backend. The common backend architecture for stock market trading apps is something like the one given below, but it also depends on the developer and the path he takes.
Making a Budget:
The final thing you will need to take care of before hiring a development firm is money. App development is a costly endeavor. So before you even think of jumping in, make sure that you can supply the amount of money it requires. These are wonderful times for startups. Businesses can easily find backers online with crowdfunding sites. And once the business blows up, investors begin to pour in, smelling opportunities. So you can either find an investor in the beginning itself, or you can invest your own money, which we don't advice, or you can raise funds using crowdfunding websites.
Conclusion:
Once all your preparation is done, you are ready to move on and find a mobile app developer. You can also assemble your own development team just to work and handle your platform, but it is a costly and time-consuming thing to do. The better option is outsourcing your work. There are many development firms who will be more than happy to help you out. But be sure that you find a trustworthy partner because there are firms out there who will try to swindle you out of your money. You can take help of sites like Clutch to find willing developers with great reviews.
Disclaimer: Please note that the content of this blog including links, texts, images, and graphics is only meant for informational purposes. We do not intend to infringe any copyright policy or do not possess any third-party material. If you have issues related to any of our content or images, kindly drop your message at 

info@matellio.com

 
Get the Conversation Started!
Get the Conversation Started!
[contact-form-7 id="34486" title="Side Form"]