️Accelerated Mobile Pages (AMP): Everything you need to know
Updated on Apr 23rd, 2021
With almost every person using a phone, not even a single day passes without the news of any company foraying into the innovation of a new kind of app. Hence the demand for faster and speedier apps with better UI and UX has become crucial. Researches have shown that on an average a smartphone user spends about 145 minutes daily on their mobile phones and touches the screen 2,617 times a day on average. A study by HubSpot Research also revealed that about 33 percent of smartphone users use their phone as a primary device for surfing the internet.
Google, as a result, has responded to this trend by launching the Accelerated Mobile Pages or AMP project. In this article, we will look into what is AMP and how it functions and its benefits. So next time when you think of launching a web page for your product you can keep AMP in mind while discussing with the developer.
What Is Accelerated Mobile Pages?
As mentioned earlier AMP stands for Accelerated Mobile Pages. Google as a response to Facebook's Instants Articles and Apple News developed AMP project in 2015 and launched it in 2016. AMP is a website publishing technology that allows the content of a webpage to load almost instantaneously by removing the JavaScript from the page.
Google Accelerated Mobile Pages are used primarily for web pages that are high in text-based content as it prioritizes the text loading. Only after the text content has been rendered the rest of the content is loaded.  This allows the user of Google's AMP technology to experience improved UX for millions of mobile users worldwide.
This is an open-source initiative by Google and has partnered with several publishing platforms like Washington Post, Vox, BuzzFeed, Twitter t ao name a few to use AMP on its content. On the Google website for mobile has a tab for 'Top Stories', which has been created that highlights the articles and web pages that were created using Google Accelerated mobile pages technology.
How Does The AMP Plugin Work?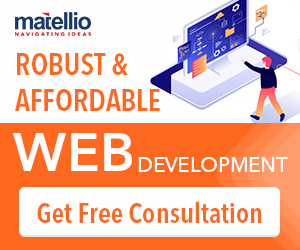 AMP is an open-source that works efficiently for static content but if you want to publish something using AMP you have to know how AMP plugin work. When it is put into action AMP has the following: AMP HTML, the AMP JS library, and the Google AMP Cache. A developer needs to optimize the page properly or else it will bounce. But when a page has been optimized and loads within 3 seconds then the end product offers impressively superior result for mobile websites.
The technique used in creating pages with AMP is not entirely different than creating a general HTML page but there are certain restrictions as well as specialized added tags that the developer has to be aware of. The main object of AMP is to load the main content as quickly as possible and then load the third-party content.
By deploying a combination and series of restriction and optimization for HTML, JavaScript, and CSS, AMP pages load almost 85% faster than a normal webpage. AMP does not allow any JavaScript written by the webmaster and allows only asynchronous JavaScript. It is important that as an interactive page there are some custom AMP elements. These elements have to be designed to ensure that they do not hinder the web page performance though they can be made up of JavaScript.
The fact that AMP requires the size of any third-party images, iframes, and ads so that they can position it before the resource download allows it to be faster and high compatibility. Also, AMP Cache enhances the performance of the web pages since it is updated every time the user accesses the content. This not only manifests into the user getting the latest version but also the following:
Limits image dimensions so there is no browser memory loss.
Removal of images and metadata that are difficult to view.
Transforming images to mobile-friendly sizes and formats like GIf, JPEG, and PNG.
Save-Data header is included that can convert images to lower quality on request.
Responsively sized images receive support.
Latest web protocols (SPDY, HTTP/2) are used while maintaining a secure channel (HTTPS).
XSS attacks are prevented as it sanitizes the AMP documents.
These are the basic principles that make AMP plugin work faster and better providing enhanced UX for mobile users using or surfing static web pages.
Benefits Of Accelerated Mobile Pages
One of the main pull for organizations to use AMP technology is its speed and that is precisely one of the reasons that publishers like Facebook, Pinterest, Google, Twitter and such have adopted the technology. The other benefits that are offered by Amp are:
Reduced Loading Time:

AMP's objective was to reduce the loading time of a webpage and that is what it exactly does. The technology ensures that the pages are loaded at high speed with accuracy on your mobile devices.
Low Bounce Rate:

Reduced loading time means that viewers have to wait for less to see the content. Hence the outcome of it is low bounce rate since the viewers see the content instead of leaving the page while it is loading.
Enhanced SEO: With AMP you do not have to customize your web content since Google already has a carousel for content published with AMP. This allows the Google Search engine to find the web page easily.
Ad and Analytics:

HTML is coded in a way that enhances the overall usability of the page. This results in higher viewability rate for pages created with AMP plugin technology

.
Adjustment On Any Browser:

The uniqueness of AMP is that the webpage despite being customized can be molded in any browser.
Mobile Friendly:

The main purpose that Google developed AMP project was to provide almost instant viewership to webpages on mobile devices. AMPs hence can be accessed across all mobile devices. It also makes technology SEO friendly.
Optimized Data Consumption:

AMP pages can be installed on the home screen of a smartphone or mobile device without downloading it from the app store or Google Play store. Thus saving the data consumption of the mobile device.
No Site Map Required

:

As a developer using AMP for a website development does not have to make an XML site map since the URLs will be automatically picked up by Google.
Google's AMP project has to an extent revolutionized the way once people engaged with webpages on their mobile devices. Consumers are no longer patient and wait for the pages to load, rather they want quick response and that is exactly what AMP has given the users. So if you are considering creating a webpage that is essentially text-based and static in nature do consider AMP. But who will develop it for you?
How Matellio Can Help
Every new technology comes with a lot of overloads and its boundaries which need to be confirmed by the developers. Matellio is a pioneering name for developing a webpage using AMP technology. The web developers of Matellio have robust experience in developing web pages using technology. They also have the know-how of the latest trends and technology so that they can optimize your site to the full extent thus ensuring your website is as fast as AMPs should be.
Get the Conversation Started!
Get the Conversation Started!
[contact-form-7 id="34486" title="Side Form"]