How to Choose an App Development Company to Increase ROI?
Updated on Jun 6th, 2022
For the success of your project, investing in the right app development company is very crucial. Nowadays, mobile apps have become the survival unit for every online business and the best way to reach out to the target users. Moreover, a great app development company would help you reach out to your business goals. According to the recent article, more than 15 million developers registered for iOS. As a business entrepreneur, your challenge is to choose a team that is right for you and would support you no matter what. With so many choices available, it's a big challenge to select the appropriate one, especially when it comes to app development companies that are too eager to sell you on their skills. Before you hire the first company with flashy websites, you need to first inquire about it, but it is advisable not be overly optimistic as it can lead to unmet expectations and an unfinished product. Remember that the future of your company's mobile presence is at stake. So it would be a bit riskier for you to work with a mechanistic company that churns out applications that work, but don't actually wow. If you want to do more than to create a good app, it is very crucial to hire an excellent app development company that would help you ultimately increase your ROI. 
Asking the Right Questions to the App Development Company
Businesses who are actually trying to expand into the mobile market need to learn how to differentiate a genuinely excellent custom app development company from the one that's merely sufficient. Let's now discuss some questions from business leaders to CEO's who can choose the right app company according to their requirements. 
1. If the Developer has given you a personalized response?
2. How does a Developer Perform in their Own Field?
3. Does a Developer Have a View-Able Project Plan?
4. Does the Developer Actually Have the Skills to Finish Your Project?
5. Does the App Development Company Care About the App Project?
1. If the Developer has given you a personalized response? 
Whether you're actively searching for an online company or even when you're accepting the submission for free app proposals, if the prospect is taking time to send you a personalized response, they'll be likelier to offer you a higher level of engagement in your future communications. 
Some key indicators include
1. Asking the relevant questions
Doing so would show a developer is comfortable with the appropriate space so that now he could start thinking ahead on your project. Questions build at an initial stage shows that the Developer has the ability to conceptualize project management tasks. 
2. Engaging with your brand
Make sure that the Developer has indicated in their response that they have looked at your business pages. They should mention their interaction with your mobile platform in their proposals; this would be a sure-fire way to differentiate between an expert and a freelancer. 
How this affects your ROI?
If any mobile company has shown any interest and they're willing to engage with your vision as well, then more likely they are going to maintain the same level of enthusiasm and engagement for the future as well. Moreover, if a company is dedicated to marketing and has a "client success representative," you're more likely to receive a superior level of care, including improved content and conceptual design. 
2. How does a Developer Perform in their Own Field?

A little research would be helpful If you're looking for a potential custom app development companies. The next step to consider is to search for their existing assets. Keep a track on both for ones they've shown and the ones as well they haven't. Do your homework, check out their mobile site as well as their website and ask some related questions like:-  
1: Does the Developer involve well with the client's style? Or there any particular or specific features that ain't working? Or is there anything that seems out of place? 
2. All these factors are red flags. Search for the portfolios and the client reviews about the last project, including technical skill sets, which would give another leg up in understanding a company's level of professionalism and experience. 
How this affect ROI?
If your preferable company is proud of presenting a clear image of what they can do and have shared links with you, then they are more likely to fulfill their promises. 
3. Does a Developer Have a View-Able Project Plan? 
Some companies have their own development project to deliver cost-saving as a part; this actually means that the app development companies could point to visualized media that basically outlines their process. In other words, these companies should have a full-stack design, experts, and the development plan that we could tangibly see. In case you're unfamiliar with what exactly is the custom app development, these, in general, act as a free educational tool and a metric to gauge the timeline of your project should you decide to proceed with the company. Also, before hiring an app development company, you need to check, the Developer's design is rapid and clickable. Moreover, through this technique, the developers become more flexible and become open to feedback. Also, both aspects are crucial. 
How this affect ROI?
Moreover, if the app development company has a conception to tackle your project and is open to pivoting based on user feedback. Then it is more likely that they will deliver given time and on budget. 
4. Does the Developer Actually Have the Skills to Finish Your Project?
Does the app development company you're "Interviewing" truly have the skill set you require to bring your app from idea to reality?
This question is important for those who are already acquainted with mobile app development.
Some key indicators that an app development company doesn't have the skill set to take on your idea include:
1. The proposal uses the technical terms you've suggested, but not in the right way.
2. It is a development-centric company but makes a point to include design as UI/ UX design requires specialized tools and approaches too.
3. The developers have not worked in your specific industry earlier.
To verify the last point, look for an app development company that has developed apps for your industry in the past.
How this affect your ROI?
When the company you hire knows what are they doing, certain technical qualities arise that are priceless. You can throw money at an app development company all you want, but if they've never worked in your industry before, or if they don't yet have the complete skill set you need, your return of investment will decrease. When time is money, finding a company with industry-seasoned experience is a great way to save it.
5. Does the App Development Company Care About the App Project?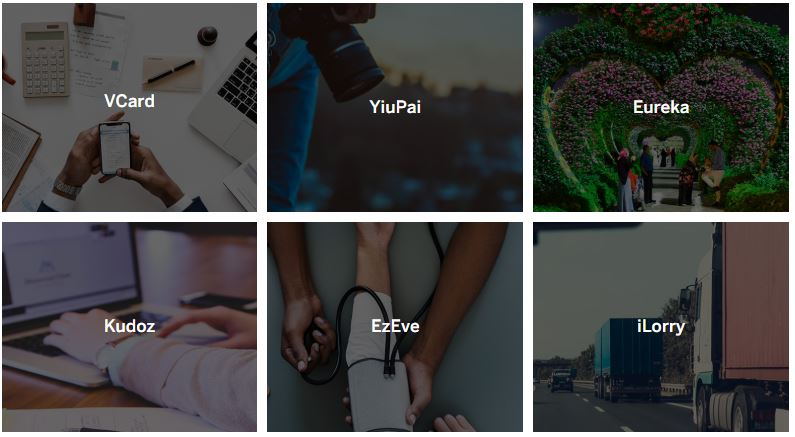 If your app development company is money-minded isn't the one for you. You can probably ask from the team's web or mobile site's "about me" page whether they have a scalability mindset and if they would bring that mindset to benefit client projects. And in case they do, then the Developer would be one step ahead in thinking about the sustainability of your app. 
How this affect your ROI?
If your preferred app company discusses how to save money, then you are both cost-conscious. By using the clickable prototype example from above anyone who agrees, they can quickly and conveniently provide an interactive rather than a final product, at a reasonable cost, has your long-term mutual success in mind. 
Pick the Best App Development Company for Your Business 
The future is unpredictable. Moreover, you can not trust the future of your business to just anybody. You have a better chance to trust and hire the right app development company for you. And in most of the cases, the above questions would tangibly increase your ROI. All you are required to do is invest in the best app development company and watch all your project be a success. 
Get the Conversation Started!
Get the Conversation Started!
[contact-form-7 id="34486" title="Side Form"]