How to Develop an App Based on Internet of Things?
Updated on Feb 23rd, 2023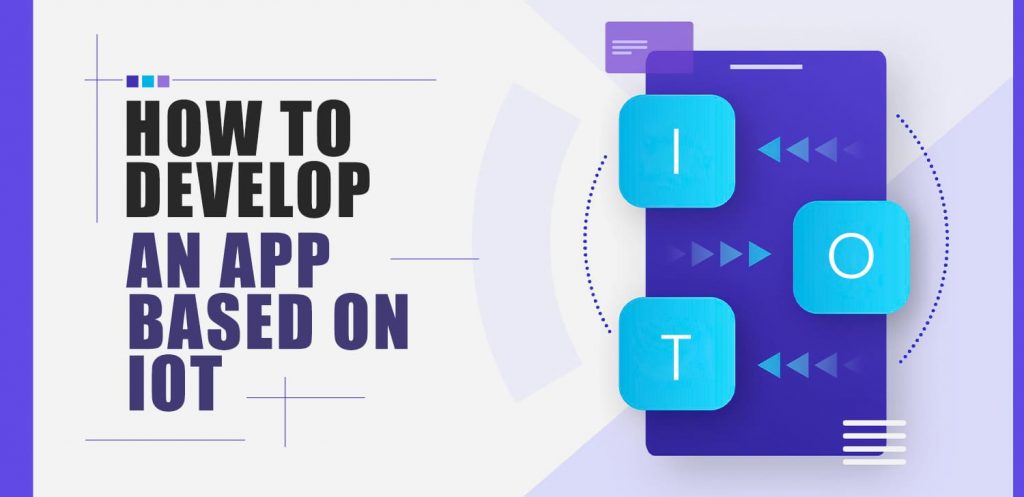 The Internet of Things or IoT, as it is more commonly known, has transformed many business verticals in the past few years. In fact, it wouldn't be an overstatement in the least to say that no other technology has managed to penetrate the business and consumer markets like IoT since the rise of smartphones more than a decade ago.  
According to the stats posted by FinelyUSA, the global IoT spending in 2020 was $749 billion and this figure is predicted to touch the $1 trillion mark by the end of the year 2022. Furthermore, stats also show that there are about 7.74 billion connected devices in the world at the time of writing this article, a number which can reach a whopping 25 billion mark in the next 7 years. IoT devices come in many forms and serve many different industries. From consumer-end devices and appliances to sophisticated manufacturing, healthcare, and even military-grade tools, IoT is simplifying how we interact with machines and is making our lives easier. 
The rapidly increasing business and end-consumer interest in IoT has paved the way for many innovations over the years. Companies big and small are trying to find new and exciting ways to use IoT to add more value to their services, improve their business processes, and provide better customer experiences. Furthermore, by using innovative digital transformation services and other next-gen technologies such as AI and data analytics, businesses are increasing IoT's capabilities and reach.
Any typical IoT infrastructure is a marriage between sophisticated hardware and well-built software. While IoT hardware collects real-time data and streams it back to the servers, the software layer uses that data to make predictions, plans, and find more beneficial ways to utilize that data. The software layer for IoT implementations can consist of many tools, such as cloud-based IoT platforms, on-premise software apps, mobile apps, and in many cases, all of them at the same time.  
It is easy to see that IoT hardware and software need to work in perfect harmony for an implementation to be successful. And in this article, we will discuss everything you need to know to get started with your IoT app development process. 
There is a growing demand for IoT based software applications. These apps are changing how we use customer data to improve business and marketing plans.

 

To develop an IoT app, you must first have clarity of goals; define what your business needs and bottlenecks are and only then move forward.

 

You can learn a lot from your competitors. Conduct a thorough market research to know what options are available to you and how your competitors are approaching their IoT deployment and software development.

 

To build a top-notch and target-centric IoT software application, you need a team of talented IoT developers and experts who can guide you. You can build and in-house team if you have the budget and can justify the investment. Or you can partner up with an IoT development firm like Matellio and work with them to develop your IoT app.

 
How to Develop an IoT Application? 

Developing an IoT app is a complex task that requires good instincts, the ability to make well-informed decisions, and, above all, excellent development skills. And if you want a high-value IoT app for your business, then you will either need to assemble an in-house development team or you will need to hire the services of an IoT development firm.  
While having your own in-house team has many benefits, it is not a suitable approach for every type of business. Start-ups and small businesses can't afford the overhead of building such teams; from hiring full-time talent to providing proper infrastructure, everything is their responsibility. That's why, businesses that are on a strict budget should always hire IoT experts such as Matellio who have years of experience and offer cost-effective and quality development services.  
However, whichever way you choose to go, the following steps will serve you in your IoT app development journey.  
1. Define your Requirements
The first step in any development process is identifying your needs.  
What are you trying to achieve with your IoT application?  
Are you trying to streamline your business processes? Or are you are trying to modernize your office space and make it more energy-efficient and environment-friendly? Or are you trying to simply control your devices remotely? 
Before you invest in IoT app development, you should take a good look at your organization and make a list of all your pain points and requirements. Then, you can arrange the items on this list in the decreasing order of their importance. This list will become the foundation of your entire development process and will serve you even after the app has been deployed.  
Additionally, this list will help you stay on track and always have your eyes on your final goal. It is not uncommon for apps to change drastically during the course of their development. Sometimes the changes are so monumental that the end product can't help you with your core requirements. So, it is essential that before you move ahead with your IoT app development process, you clarify your goals and define your requirements. 
2. Research and Planning
Once you have clarity of goals, you can start looking for way to achieve them. And in order to do that, you must conduct a thorough market research. Your goal is to find out how other businesses like you are tackling the challenges in their organizations. What IoT devices they are using and what is their success rate. You can learn a lot from your competitors so make sure you study your competitors in great depth. 
You can also look online for more options to help you achieve your goals. When you're just starting off, you don't really have much idea about what the end product will look like or what technologies it will be using. As we said earlier, many companies try to enhance IoT's reach by merging their deployments with other technologies. So, you must learn not only about IoT but about other technologies that can take it to a whole new level. 
After the research comes the planning stage. In this stage you use all your research and finally figure out what type of IoT implementation you are looking for. While building a plan, you must take other factors into consideration as well. For instance, budget and timing considerations must be given a good amount of thought. It doesn't matter how amazing of an app you want to build if you don't have the resources to build it. 
Also, take your staff into consideration as well. Ask yourself: Will they be able to cope with all the changes that you are about to bring or will you require to subject them to some form of training? Furthermore, business disruption and drop in the parameters like productivity and efficiency must be thought about as well.  
But keep in mind that while having your own plan and research is quintessential for the success of your project, it can change a lot after you hire an IoT expert. While sticking to a firm deadline, budget, and plan are all well and good, you must be flexible. At the end of the day, your IoT expert has years of experience and you can't work against them. You have to work with them. So, carefully listen to their ideas and insights; they might prove to be the difference between the success and failure of your IoT app. 

3. Developing an IoT App
As we discussed earlier, you can either build your own in-house development team or you can hire an experience IoT partner to help you build your app. The choice depends on your budget and timing constraints. Not a lot of new and emerging companies can justify the financial burden of building and then sustaining an entire team of skilled professionals. 
Perhaps the most essential thing you must remember while developing an IoT app is that it is always better to get a POC or an MVP developed before the final app.  
A POC, or proof of concept, is a small demo that a developer puts together to show the client that their solution can work and provide satisfactory results. MVP, or minimum viable product, is a leaner version of the final app with only the most essential and core features implemented. It is a fully functioning app but it doesn't take as much time or cost as much money to be developed.  
POCs and MVPs prevent you from investing a large sum of money in a solution that is going to fail. You can make the POC and MVP available to a small group of testers and based on their feedback, you can either choose to go ahead and finish the development or you can start again from the scratch.     
4. Test and Deploy
Testing is an essential part of any software app development process. Having a buggy app can cause bigger problems for your organization than having no app at all.  
Every mobile app development company conducts in-depth testing processes to ensure that the app goes out in the best possible condition. During the testing, many front-end glitches, back-end bugs, and security vulnerabilities are uncovered and fixed. 
Once the app has been properly tested, it is ready to be deployed. Based on the type of app you have developed it will be made available to your employees, customers, or stakeholders.  
But the process doesn't end there. After the deployment comes app maintenance and patches. Some bugs and glitches only show themselves when the app has been made available to the public. So, your development team will have to provide fixes for them, fast. That is why it is essential that while hiring an IoT expert, you make sure that they provide good post-launch services.
Additionally, you must choose a company that offers a wide range of IoT development services, from consulting and designing to development and post-launch support, under one roof.  
Once the app is stable, you can work on releasing updates. Remember the list of requirements we made earlier at the start of the process? You can take a look at it and now gradually start crossing items off.  
How IoT Applications Benefit Startups, Businesses, and Entrepreneurs? 
Now that we know how to develop an IoT app, let's take a look at some of the key benefits it has to offer to startups, businesses, and entrepreneurs.   

a. Improves Customer Experience
IoT not only provides new opportunities but also enhances user experience. Real-time data collection allows companies to predict device failures and make repairs before the device breaks down. IoT can also make smarter recommendations based on customer preferences.  
b. Cost Reduction
With the help of IoT, businesses can streamline their internal processes and increase their business efficiency. Also, managers can reduce their power consumption and save a lot of money. Furthermore, IoT enables businesses to automate certain tasks that don't require human intervention. By letting IoT take care of those tasks, managers can reassign their employees to the tasks where their cognitive powers are required.  
c. Real-time Management
IoT collects real-time data which allows managers to remotely manage their devices. Every IoT implementation has a backend software that lets managers keep an eye on their devices in real-time. A good example of such apps is a fleet management app. Managers can track their vehicles in real-time, keep an eye on their speed and other parameters and even change their routes based on road conditions and weather predictions. All of this is possible due to the real-time data collection of IoT. 
d. Data Analysis
Customer data is vital for any business's success these days. Since all of us are online, companies can use our browsing data to make better marketing plans and targeted schemes and offers. But for that, companies must first analyze the data and find trends and make other crucial discoveries. But given how much data is generated on daily basis, it is quite literally impossible for any human to sift through all that data and then come up with business-specific observations. This is where IoT, AI, and Big Data come in. With the help of these three technologies, companies can gather data, analyze it, and then make better and more informed business plans and marketing schemes.  
e. Customer Behavior Analysis
IoT and AI allow businesses to study customer data and make critical observations. Based on a customer's habits, businesses can predict what they might do next, the social media platform they use the most, how they might behave while they are inside retail stores, what else they might like to buy, etc. Then, based on these learnings, businesses can run the most effective ads for a certain type of customer and achieve maximum efficiency for their sales efforts. 
Fastest Growing Areas for IoT Applications

1. Smart Homes
In developed countries, automated houses are promoted. Imagine where appliances, ACs, TVs and many more are capable of communicating with one another over the internet. Users can control their smart homes remotely with their mobile phones and various internet applications.
2. Manufacturing Industries
Perhaps no other industry has embraced IoT as thoroughly as the manufacturing industry. With the help of IoT sensors and other such devices, factory managers can track their assets, monitor the health of their factory machinery, save electricity and make sure their employees are working efficiently. And they can do so without even getting up from in front of their computer screens. IoT improves production line processes and simplifies factory management operations. It also helps factories reduce their carbon footprints and become more environmentally responsible.
3. Healthcare
The healthcare industry uses IoT to provide remote medical care, improve customer experiences, and offer better care to their patients in the hospitals. IoT also promotes effective and efficient asset management.
4. Retail
The retail sector uses IoT in various ways. In the retail sector, IoT application provides features like:
Supply chain control –

You can check the storage condition of goods on each stage of delivery.

 

Smart shopping –

Through this, you can check at which location demand for a good is high, and based on that you can set your price range.

 
5. Transportation
Vehicle tracking can allow logistics, taxi, manufacturing and other such businesses to track their vehicles. IoT not only allows them to track their vehicles in real-time but control them remotely as well. Managers can keep a track of driver speed, harsh braking and acceleration, fuel consumption, route, etc. They can also change routes if the road or weather conditions are poor. Vehicle theft also becomes less of a problem since IoT devices allow managers to easily track the vehicles. 

Conclusion 
IoT is quickly changing how we do and run our businesses. From making us more energy efficiency and cutting down our operational cost to helping us reach customers more efficiently and build better marketing plans, IoT is enabling us in more ways than we can count.  
From healthcare to manufacturing, every industry is using IoT to become more efficient. And with so much money being invested in it, IoT has a bright future ahead of it. 
If you are looking to develop a top-notch IoT-based application for your business at cost-effective rates, then Matellio is the company for you. We have years of experience helping businesses of all sizes with the digital transformation efforts. Our IoT developers are industry experts and know how to delivery well-built products. We offer scalable development services for businesses that are still trying to find their footing and we also provide extensive post-launch support to make sure that every project we undertake, adds value for our client.  
To learn more about our IoT app development services, click here.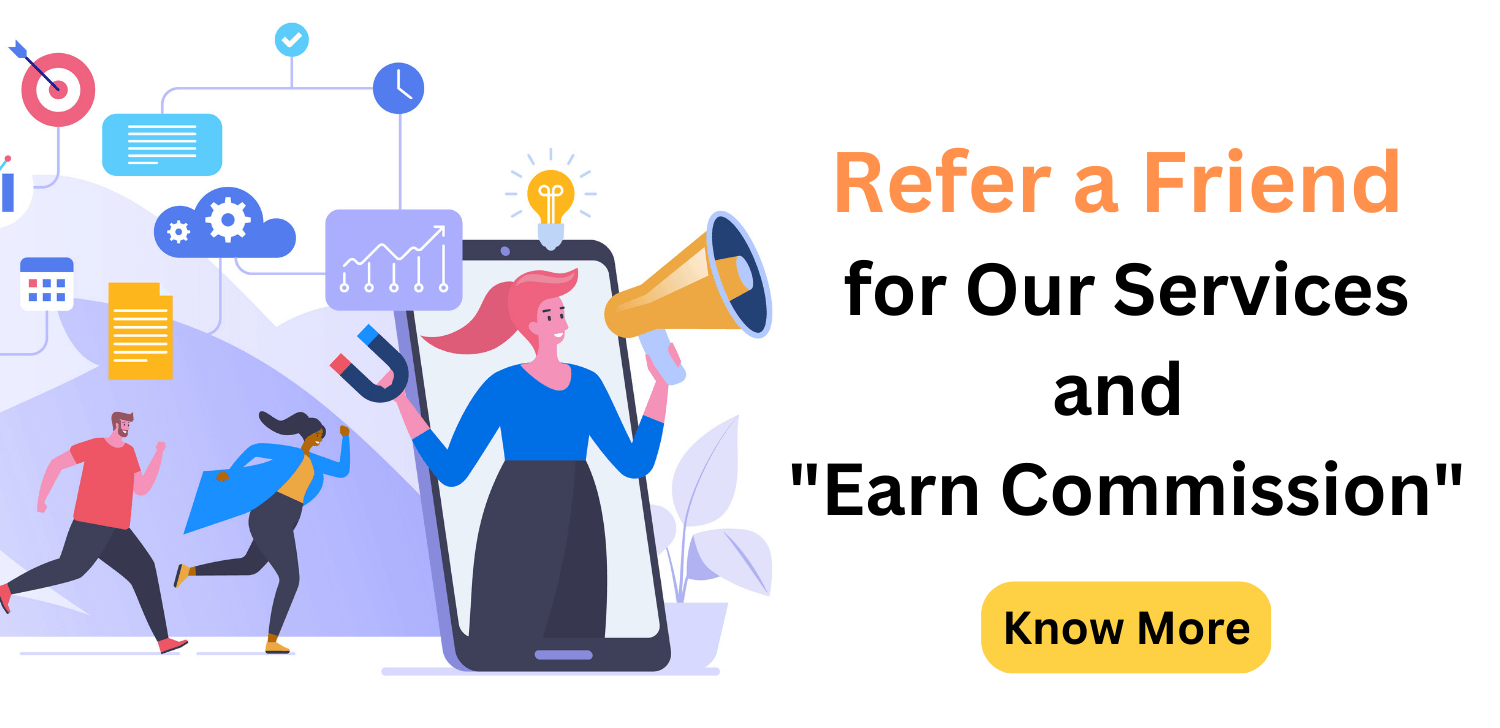 Get the Conversation Started!