What are the smartphone trends that are going to be hot in 2021?
Updated on Apr 20th, 2021
The very first day of a new year is always magical! It is full of hope, anticipation, and exhilaration for the coming year. We set new goals; we set out on new journeys- both professional and otherwise. All and all, the first day of a new year, is always full of possibilities; as we close a book of our life and open a new one, our stories can take us anywhere. Tech-buffs such as us always have a lot to look forward to on the 1st of January. Trends which are going to be hot in various sectors, new mobile apps, new flagship gadgets that are scheduled to be released, new game consoles, new games and obviously, new smartphones and smartphone technologies, all of these things keep us bouncing on our chairs and make everyone around us uncomfortable. And today, we will discuss some of the smartphone technology trends which are going to dominate this year.
So let's get on with it!
1. The Rise of 5G
In 2018, 5G was a major buzzword which was pushed around by companies quite brashly even though they had nothing to show. Major OEMs have been hard at work in developing devices which could take advantage of the 5G network which is still nowhere near to being finished. The evolution from 4G to 5G paints a flowery but distant picture full of struggles. Yes, 5G will do all they say it will. It will make uploading and downloading a lot faster. On top of that, 5G will take the IoT infrastructure and app development to a whole new level thus allowing this industry to improve as well. The waiting periods will be shortened; the bandwidth will be increased thus enabling better use of AR/VR technologies in these devices. It is going to be great! There is no denying it. But the problem is that it is still just a dream. Meanwhile, major service providers claim that they are very close to 5G, the truth is they really aren't. The 5G evolution was supposed to be a real thing until the end of 2018, but this dream is nowhere near becoming a reality. But 2021 seems like the year when substantial advancements can be seen in this technology. And that is why 5G is the hottest technology trend to be on a look out for in 2021.
2. Multi-Camera Setups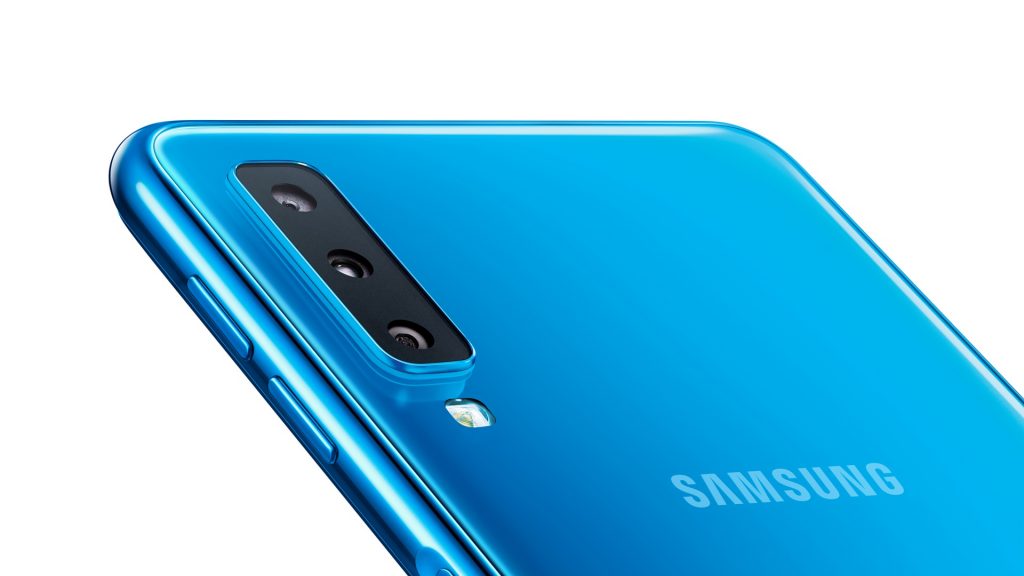 Smartphones nowadays come with such powerful cameras that they are quickly making real cameras obsolete. Now you don't need to lunge around a tripod and a heavy DSLR along with a bunch of lenses, your smartphone is powerful enough to take photographs that are at least equally as good as DSLRs if not better. In 2018, the triple-camera setup was a big but barely adopted smartphone trend. Only notable entries in this genre were Huawei's P20 pro and Mate 20 pro. But in 2021, multi-camera setups are going main-stream.
The way these multiple camera smartphones work is that every camera is fitted with a different type of lens and has a different function. Mainly, the triple-camera setup includes a primary shooter, a telephoto sensor for optical zoom and an ultra-wide shooter for wide photographs.
With Nokia rumored to be working on a Penta-camera setup and Samsung launching its flagship device A9 with a quad-camera setup, it is more than just likely that 2021 is going to be a big year for multi-camera smartphones.
3. In-Display Fingerprint scanner
While they were first rumored to exist before the launch of new iPhone X, Apple decided to part way from the trend and launch iPhone X without any fingerprint scanner. So naturally many hearts broke. But the technology stuck around, and over the past year, we have seen multiple phones with In-Display fingerprint scanners. But the problem with this technology is that because it is still in its early stages of evolution; it is slow and compared to regular fingerprint scanner in smartphones, it just seems absurdly sluggish and inaccurate. While OnePlus 6T tried its best to take the entire technology to a new level, it fell substantially short in doing so. But with 2021 in front of us, we feel that In-Display fingerprint scanner is something of unfinished business for the smartphone development sector and they are likely to deal with it once and for all.
4. 50W Fast Charging
OEMs are coming with bigger and bigger batteries in their flagships to improve their battery backup — the prime reason being the ridiculously slow pace of advancements in the smartphone battery technology. So the only option left for OEMs to give the advanced devices that they are launching the power they need to run is larger batteries. And until they can find a way to improve the batteries and make them small again, we will just have to deal with it. In 2018, we saw smartphones with 4,000mAh+ batteries. With so much beef in them, we can't blame them for taking longer to be charged. And that is why fast wired charging is necessary these days. While fast wired charging for phones with 3000-3500mAh batteries exists in the market, the next step to take is developing this technology for phones with 4,000mAh batteries, since we are likely to see more of them in 2021.
Huawei launched a 50W fast wired charging for Mate 20 Pro called SuperCharge. It refills its juice from 0 to 100 percent in a little over hour's time.
5. Good Bye Notches
OEMs came up with notches to grant users a bigger display. But don't be fooled, they will not remain for a long time. Major OEMs are working hard to get rid of them. But the problem remains with the front camera and their inability to find a place for it inside the display itself. While many new concepts emerged, the latest and one of the better-implemented one is a punch-hole display. These screens have a hole in the screen which hides a selfie camera in it. Huawei and Samsung have already launched smartphones with punch-hole displays, and in 2021 we might see more of their kind.
6. Bigger RAMs
In 2018 we saw phones like OnePlus 6T being launched with 10GB RAMs! Now smartphones cannot use up this massive size of RAM, but that doesn't prevent OEMs from launching them, mostly to outdo their competitors. But it is going to be a few years till we see OSs powerful enough to consume such ridiculously large RAMs. Since smartphones with 4GB RAMs are considered powerful enough to compete with desktops, a smartphone with 10GB and 12GB RAM seems frivolous. But don't be fooled though. Yes, right now neither OS developers nor smartphone app developers can create products that can eat up this much processing power, but in a few years though, this RAM size will become a necessity for users to have. But in 2021, we can see smartphones with RAMs up to 10GB and 12GB.
7. Foldable Screens
This particular trend has been on the radar for quite some time now, and last year in November, Samsung unveiled its foldable screen. Now, there is a lot of news surrounding this particular technology, and sadly half of them are just rumors. Developers have done a good job of keeping most details about it under wraps. And that has given way to fierce anticipation in users for it. Now while we eagerly wait for OEMs to release their versions of foldable screen phones- Samsung and Huwaei are both rumored to release their foldable screen phones in 2021- with very little knowledge. Honestly, the only thing that we know for sure about these phones is that their screens fold and one can switch between a tablet device and smartphone with ease. Other than that, what is the quality of the display, the battery backup, the thickness of the phone, all these specs remain a mystery as of yet.
Conclusion
Above are only some of the smartphone trends which are going to be hot in 2K19. Other than them, AR/VR is supposed to take off, but it has been supposed to take off for past three years, so we were reluctant to put it on the list directly because it has consistently let us down, a lot of sophistication is yet to come in the AI technology too. All on all, 2021 is all set to be a big year for the smartphone market. Let us just pray that it doesn't disappoint. 
Get the Conversation Started!
Get the Conversation Started!
[contact-form-7 id="34486" title="Side Form"]