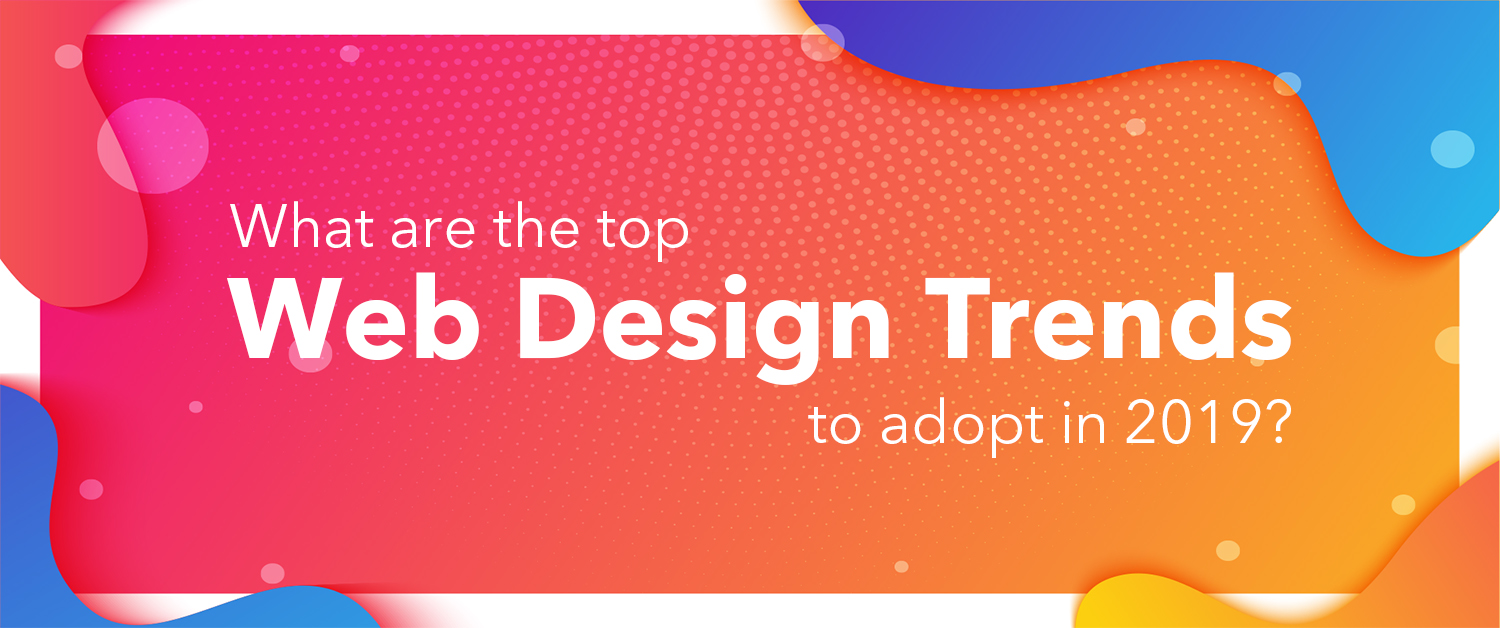 In the current market landscape, it is not enough to be ahead of your competitors. Sounds crazy, right? It's not. The reason being, while you are ahead right now, there is no telling when your competitors will make one move, bring something original and create so much turbulence that they will surpass you in a manner of weeks. So on top of being ahead of the competition, you need to make sure that you stay ahead, too. And there is only one way to make that happens- By keeping a sharp eye on current market trends and being able to predict where they will be in the next few months. Because by the time a trend is hot in the market, and you hear about it and then decide to bring it to your website, it is already too late. The market is already overstuffed with products exploiting that trend. So what you require to excel in this market, as a web development company, is foresightedness. But it comes with experience and after aking a lot of blunders. But why make blunders when we are here for you?
Matellio's team of web design experts have shared with us a list of top web design trends that will be hot in the year 2019, and we are here today to share those trends with you.
So without any further ado, let's jump into it.
1. Rotating Animations
Your homepage is your chance to lock your visitors in. It must be so amazing that a user is compelled to move forward with your website. One new way to do that is by including rotating animations. What web developers are doing these days is including multiple brand videos and animations on their homepages. And then every time a user refreshes them, a new brand video is played. This, first and foremost, makes you look like a firm which doesn't slack; it separates you from the rest and tells that you're here and you mean business. And on top of that, users are forced to carry on with your website simply because you've blown away their minds with your website designing skills.
2. New Scrolling Techniques
How can you expect to excel in the market without willing to be brave? You need to break the norms and boldly charge towards new things. This boldness in your design will make sure that you stay ahead of your competition. One such domain for innovation is UX design. To improve user experience, UX developers are constantly trying to come up with the most fluid and yet engaging designs. But what to change? How can you stray from the common designs? Well, one idea is by changing the way users scroll on your site. Instead of vertical scrolling, try out different types of scrollings which focus on various parts of the design as the user scrolls.
Websites like Aces are already ahead of the market curve and are experimenting with bold UI designs, and in 2019 we expect to see a lot of even better scrolling tactics.
3. Color Gradient Designs
After Instagram changed its logo and placed a magenta gradient background, the idea has swept throughout the website development spectrum like a wind in a desert. Now more and more are trying out various types of gradients in their designs. While they are not the hot design trend yet, but with 2019 just around the corner and the popularity of this new idea already picking up the pace, it sure is to be soon. So you might want to start dabbling with gradient designs on your website.
4. Interactive Websites
Every innovation and new invention, at first, is met with a lot of resistance. Such is the case with the trend of interactive websites, too. Though they look great, have a stupendous user retention and engagement ratio and offer great user experience, the prime barrier for this trend in 2018 were website owners who are unwilling to adopt it because of its high price tag. But the fact still remains that websites which change according to user interaction and have more on-screen animation on it, are quickly becoming popular and the time to adopt them is now. 2019 is sure to be big for this particular trend as the price to develop them is decreasing every month. So you might want to get in on it as soon as possible.
One of the best examples of interactive websites is cocainenomics.
5. Scroll Triggered Animations
Another trend which has surfaced in 2018 and has all the potential to become hot in 2019 is scroll triggered animations. Some websites, like Igors, created a lot of waves because of the use animations to scroll to the next page every time a user scrolls on his mouse. This shows a great UX deft and also keeps users engaged and enthralled for the first few minutes which is all it takes for them to get hooked to your website. But make sure that you don't go too onboard with it. In an attempt to generate the most innovative UX, don't make it too complex and confusing because that will be counter-productive and off-putting.
6. Color Branding
This is probably one of the chicest trends around and is sure to really blow up next year. What this requires is that you design your website according to the colors of your products. You alolot each product one specific color and then design its page on your site using that color only. What this does is train users to connect your product to that color, and every time they see it, they'll be reminded of you and your product. One of the coolest websites following this trend is Camden Town Brewery where they designed each page for their various beers based on the color of its label.
7. Grabbing Attention with Titles
In our low attention span society of today, people hardly like to read; whether it's a book, newspaper or even titles of your webpage. They are always in a hurry, and so UI and UX need to find ways to hook them right out of the gate. So using big titles will help you in catching their eye. Use titles with big font sizes and then if you have some additional information to pass on, put it in the subtext below the title. By using big font size, you will prevent your users from stressing their eyes in trying to find what's what; it will automatically jump up on them. Websites like Austin Eastciders make use of this trend pretty well, and in the background of the title of their homepage, they play a video which makes it all the more fetching to the visitors.
8. Abstract Shapes
Now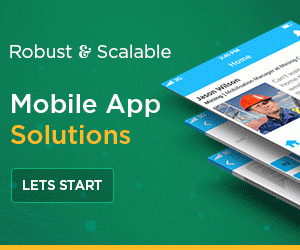 adays, as we have told you before as well, having a good service and products is not enough. You need to be well rounded and willing to take risks. This means that you experiment with different colors, designs, themes, and shapes. And talking of shapes, one really brave trend that has surfaced in 2018 is of abstract shapes. Instead of having solid squares, triangles, and other geometrical shapes, web developers are exploring and playing around with these shapes. Elje is one such website which has experimented with these abstract shapes. On its homepage, it has a lava lamp shaped vague blobs of no particular or definitive shapes. And on top of that, they have also adopted the color grading trend in their website as well.
9. More Depth in Designs
While it is true that complex designs can doom your website and its feel, that doesn't mean you can't give them details and depth. Adding shadows, contours and light effects add to a design's appeal.
Again, the aim is to stand out from the crowd, so make images and designs which don't confuse your visitors and at the same time, gives them the feeling of sustenance and not cold and barren virtual-space. So experiment with different shadows and other details that can bring your design to life.
10. Diagonal and Horizontal Lines
And the last trend on this list is using diagonal and horizontal lines to separate pages on a home page. This gives your homepage a flow and keeps a user intrigued about what's to come. Again, the aim here is to hook your user and make him read all that you've written on your page. And this method is incredible at doing just that. This trend is very likely to take off in the year 2019 simply on the basis of the fact that it adds a flow to a homepage and looks really stylish. Taxinet has established this UX design excellently.
Conclusion
The competition between these trends to get on this list was fierce, and there are a lot of trends which should be here too. But above ten are some of the most promising trends which are likely to pick up their pace in 2019 and jumping on them will give you a distinct advantage over your competitors in the coming new year, there is no doubt about that.