How is On-device AI Emerging as the Future of Artificial Solutions?
Updated on May 4th, 2021
Artificial intelligence has not remained a sci-fi word for the global market anymore. It has quickly emerged as a robust tool in improving the operational efficiency of almost all the major and minor industries of the worldwide market. Whether it be education or e-commerce, AI devices have benefitted all of them in many ways, and the mobile sector is no exception!
Yes, you heard it right! On-device AI is quickly becoming an indispensable part of our mobile sector. Whether it be smartwatches, smartphones, tablets, or even electronic wearables, on-device AI benefits all these in some way or the other. 
As per research by Gartner, almost 80% of the mobile devices will have on-device AI facilities in them by the year 2022!
That being said, today's smart devices are becoming smarter than their predecessors, and all credit goes to rapid advancement in on-device AI. Besides cloud-computing and robotics, artificial intelligence is fastly moving towards edge-devices. 
The reliable data, along with high computational power and advanced AI models, enable on-device AI to rise in the global market. Is it the beginning of a new AI era? Or is it a usual trend in the mobile sector that will soon vanish from the global platform? Let's check it out in our article below. But, first things first!
What is On-Device AI and Why We Need It?
On-device AI is a new and advanced trend that has been introduced in the mobile sector recently. It is a smart and amazing technology that has revolutionized the mobile app and smart wearables industry. 
It is no surprise that mobile is fastly becoming a much-needed aspect for the connected devices, be it autonomous vehicles, or smart bands. The mobile devices serve as significant platforms for the artificial intelligence system, and on-device technology makes the devices more intelligent and efficient. On-device AI is especially beneficial in those areas that cannot afford even a single error like, safety and security sector! 
ML and cloud AI are okay, but on-device AI offers a personalized experience with boosted privacy, enhanced performance, and protection of sensitive data that is still an issue in cloud services! And when the power of AI is in your hand or is easily accessible, then poor reliability, weak network, and bandwidth remain no issue! 
Enhanced AI assistants, safer autonomous cars, efficient robots, and secure healthcare systems are some of the benefits of on-device AI.   
Benefits of On-Device AI
Now that we know what an on-device AI is let us quickly discuss the benefits of attracting the global market.
1. Enhanced Performance
Luckily, the artificial intelligence systems were faster and more effective in solving a multitude of industries' everyday problems. Additionally, with the advent of AI in mobile devices, smartphones, and tablets' performance increased drastically. 
On-device AI is much faster and quicker than regular mobile devices and cloud-based systems, as it eliminates the phone-server-phone routes. Such a high speed and efficient performance are needed in areas where we cannot afford even a minute of lag. Applying brakes in an autonomous vehicle is one such area where on-device AI is required. 
2. Better Reliability
Privacy and network reliability are always significant issues, even in today's tech-driven world. The increase in cyber-thefts, online frauds, and data breaches very well convey the situation of security in today's digital market.
Our mobile devices also store much sensitive information, including our bank details, passwords, atm credentials, and sometimes fingerprints. Now, to have all this confidential information on our devices demands a more secure system that is not in the case of a server. That's where AI devices can serve the purpose effectively. 
AI devices can even solve the network issues, as everything will be stories on the device rather than a remote cloud server.   
3. New and Advanced Products
With the introduction of AI devices, many new and advanced products came into the global market. Be it AI cameras, computer vision applications, smartphone assistance, voice wake-ups, or even noise suppression systems, people are experiencing new changes in their everyday lives.
For instance, previously, tracking objects, bokeh effect, and soft-focus shots were not possible with the normal AI cameras. You need to post-process the cloud, or you could not shoot such amazing and detailed videos. However, things change rapidly after the advancement of AI devices, and all such course-of-actions could now be achieved. 
Another excellent example of on-device AI is the voice UI. The smart technique encapsulates everything from keyword detection, to device interaction, to finally understanding multiple languages.  
4. Power Saving
Power savings, or in other words, battery optimizations has become a concern for most of the mobile manufacturing companies. They use robust techniques and disruptive technologies to save the battery from draining quickly while offering better efficiency.
That condition is not present in AI devices. With on-device AI, you can save power on your smartphone as it does not require radio signals to send or receive any information. Meaning, you can quickly access any information without sending radio signals to the server or any third-party application. 
5. Smart Assistants
Last but not least, we have smart applications, a much-needed tool for the e-commerce industry. Smart assistants can assist online shoppers in purchasing their favorite products seamlessly in your online store. Likewise, AI devices even perform tasks and answer specific questions by understanding human perception and emotions quite effectively using AI techniques.
Apart from helping in online purchasing, smart assistants can even learn from data input to enhance predictions. The advancements in AI devices and smart assistants can power speech recognition and language processing capabilities, thus making customer service and security systems more reliable and efficient.  
Use Cases of On-Device AI
After witnessing the immense benefits of on-device AI in improving the system's capabilities, many leading firms have already started to leverage it in their mobile devices. 
Let us quickly take a look at the top three companies that are utilizing the disruptive power of on-device AI. 
1. Qualcomm
The main aim of Qualcomm is to make on-device Ai more accessible and pervasive. Their focus has been on highly optimized network designs and enhanced hardware/software capabilities. For that, they are targeting Qualcomm Snapdragon Mobile Platforms. Additionally, Qualcomm Hexagon Digital Signal processor is being used to address AI workloads efficiently. Lastly, to optimize image recognition and natural language processing of their device, Qualcomm has come up with Snapdragon Natural Processing Engine SDK. 
2. Huawei
To improve the network connectivity issues, and to address download speeds, the Chinese giant Huawei has developed Kirin 980. This amazing AI chipset enhances the performance of your device and saves power losses. The chipset also supports common AI frameworks like Caffe, and Tensorflow to simplify the complex engineering of on-device AI. It even allows the developers to experience the leading processing power of dual NPU!
3. Google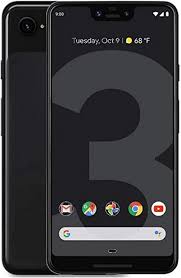 When it comes to treating its users, Google never backs off. This time, Google has become an active adapter of on-device AI by integrating AI chipsets into many devices. Google's new Edge TPU is one such aspect of on-device AI that will empower the IoT devices. Furthermore, Pixel 3, a much-awaited smartphone, also has this AI capability to offer the best AI experience to its users. That functionality was even present in Pixel 2 in the form of an automatic music recognition technique. 
"We want to empower common people with new AI-driven capabilities. With our advances in on-device AI, we can develop new, helpful experiences that run right on your phone and are fast, efficient, and private to you" — Google. 
Future of On-Device AI
Today, we have 4G, WiFi, Bluetooth, and many other tools that are going-hand-to-hand with on-device AI. However, things change drastically in this modern world. With the advancements in networking technologies and the rise of 5G, the AI devices will see a new era of artificial intelligence.
People will see higher data rates, reduced latency, high-speed performance, and massive device connectivity. Additionally, there will be a more seamless connection between the device and the cloud to enable faster data interchange and to support a vast range of applications.
For instance, the 4k videos could be seamlessly shared on the social media where it can be indexed, tagged, and run through the face identification process. Moreover, the advanced manufacturing processes and advancements in robotics and automation will make the on-device AI even more useful for ordinary people. It will save time and cost of the industries in optimizing various business operations. And advancements in natural language processing will also ensure better customer services and more secure applications.  
Conclusion
To conclude, we can say that AI has become an indispensable part of our global market. Today, all the industries, whether big or small, whether directly associated with customers or not, are benefiting from artificial intelligence. In such a scenario, it is highly advisable to invest in a trusted and scalable AI software solution to achieve greater efficiency, complete automation, and huge profits.
Are you looking for cost-effective and flexible AI solutions? Don't worry, we have got you covered! Whether you are an educational institute or a retail shop, we have solutions for all of you. Experience the tremendous benefits of our AI software solutions and take your business to great heights. 
We have best-in-class programmers and testers that ensure a smooth digital transformation journey from planning to deployment. Got more questions? Reach us today to get all your answers from our expert. Plus, get a 30-minute consultation free on your first visit! 
Get the Conversation Started!
Get the Conversation Started!
[contact-form-7 id="34486" title="Side Form"]