With barely a month left till 2019, it is high time you started to plan for it. 2018 was a year of fierce competition; from mobile app development to AR/VR and IoT sectors, every industry faced massive changes and cut-throat competition. And this competitive trend is likely to continue in 2019 as well.  So today we have decided to bring you some crucial tips which you can apply to your SEO approach and get that extra edge over your competition, rank higher on Google and increase brand awareness at the same time.
Now there are two types of SEO techniques using which you can get good traffic to your sites and attain good SERP (Search Engine Result Page) ranks, an unorthodox one and an orthodox one. But before we learn about them, make one thing very clear that increasing your SERP rank is a slow process which is bound to take some time and a lot of effort. But if you are impatient and want to see immediate results and have big bucks to burn, then you can go for the unorthodox approach. It requires you to buy existing domains and construct inbound links to your site and do all kinds of other things which you can only afford if you are already generating big revenues.
But if you are not, then you need to follow the conventional technique which is slower and takes delicate hands to be correctly wired. And to help you out in this quest, here are some of the tips that will help you generate better SEO results in 2019.
So let's get to it then!
1. Conduct SEO for Future Trends
People who run a website know how important trends are. Hooking a trend into your website's nervous system can instantly increase its SERP ranks, like an adrenaline shot in your bloodstream. But the problem with trend chasing is that by the time you get to know about it, it is already too late. You think that some trend is new, which you find using apps like Google Trends, but the truth is everyone else on the internet has their eyes there as well. And by the time you get to it, there is already a lot of competition in the market.
So the solution to the problem seems simple enough, you need to jump on a trend as early in its birth-cycle as possible. This would require you to know that something is going to be the next big trend before it is even a trend. Sounds crazy and impossible, right?
Wrong!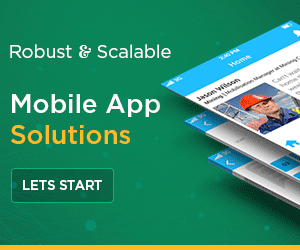 The answer to this conundrum is actually quite simple; all you need to do is create content in the area of your expertise for a future point of time when it will become relevant. Let us break it down for you with an example. Take the title of this article. How to Rank Number One on Google in 2019. Had we written it back in July, it barely would have gotten any hits in the beginning, because naturally people were not yet looking for SEO tips for 2019 and so it was not yet relevant. But as the year would have drawn to a close, Google would have started to rank this article higher and higher in its result page, the reason being its suddenly increased relevance. So what this would have done for our article is giving it a competitive advantage over other blogs, because there was not enough material on the topic beforehand we would have been ranked higher and higher.
So create content beforehand using hashtags and keywords for the coming months when you actually want people to read your article. This will increase your ranking as the targetted time draws nearer.
2. Content Cluster
In the past few months, most search engines have decided to give keywords a little less regard and focus more on the type and quality of the content on websites. Now for those of you who don't know what Content Clustering is, let us give you a brief overview-
As the name suggests, Content Clustering basically means the collection of interlinked or connected content revolving around one topic. In recent months, search engines have changed their algorithms and are now focusing on a websites Content Clustering rather than Keywords.
The pillar pages are the central pages which are loosely focused on a topic. For instance, take Artifical Intelligence. The cluster around the pillar pages focuses on specific long-tailed keywords, for example- Will artificial intelligence lead to further job cuts in 2019? Each cluster page is linked to the pillar page with the same hyperlink. So this way, the entire cluster gets a boost and Google gets the idea that you are an expert on a certain topic. This will make it rank you higher in the search results.
3. Google Console
Google console is Google's yet another free offering. What it does is put your site on the map. It is not as dramatic as it sounds, don't worry. What Google Console does is lets you manage your site's presence with Google. It is an incredibly easy process which only requires you to have a site-map. A site-map is what it sounds, a map of your site. This makes it easier for Google to go over your site to look for content and find out how legitimate it is. Because a site-map makes it easier for a search engine to read your website, it in return ranks your site better.
4. Make Google your friend
Because of the ongoing feud between Google and Amazon over the search market share, it is likely that the search engine will favor the people who will make use of as many google platforms as possible. Google AdWords, Google Console, etc., using all these apps will directly land you in its good graces and will bring your site a lot of traffic.
One of the most underrated Google platforms in the current market- Google + is ironically one of your most significant SEO tools. This only mildly popular social media platform will work wonders for your site traffic. So make sure that you share your social media posts here and give a backlink to your website.
5. Google Business
For you to make use of this platform, you don't need an expensive website. This is basically a platform where you can make a profile for your business, add a location to Google Maps and be indexed in the list of similar businesses. It will improve your native SEO since it will show your business to any person who will be looking for it in your area. It also allows you to create a knowledge graph which will generate more traffic as well.
6. Videos
Google has been quite clear about its intentions to bring the most relevant content in front of its users. So it has been doing all sorts of testing lately to find the perfect variables for its algorithm. The Bounce and User Retention rate of a website are two of them. Google handles both variables differently. If you have a high bounce rate, Google deems it as your failure in keeping your readers on your page, which might be because the content you have is not relevant. So that will hurt your SERP ranking naturally.
On the other hand, the high user retention rate is basically a red flare shot over the internet which denotes that this site has relevant content. So Google improves your SERP rank, and it brings a lot of traffic to your site.
But the question is, how do you improve your user retention and bounce rates? The longer a user stays on your web page, the better both variables get. And one such way to hold a user's attention is videos. It is an industry-wide accepted approximation that soon almost 80% of the traffic on the internet will come via videos. So for obvious reasons you need to target videos in your SEO approach.
Having an interesting, and short, videos embedded in the landing page of your website will help your user retention rate by decreasing your bounce rate.
If you're looking to increase your page retention, then watch the video below and learn seven landing page hacks to boost your sales.
https://www.youtube.com/watch?v=FpM578W3ORw
7. Quality Content
And in the end, the biggest advise we can bestow upon you- create quality content. In the end, after all these gimmicks, it is your content which matters. So perform in-depth research before writing anything and try to come off as a topic expert. Also, after targetting the key topic, aim at smaller portions of the topic as well. This will further tell Google that you are the master of the domain and it will further increase your SERP rankings.  
Conclusion
2019 is sure to be a blast. Doesn't matter what area you belong to, pretty much every industry is about to see some drastic changes and some new and fascinating trends. So it is time you started to plan for a big year and kicked the new year off on the right foot. Use the above-mentioned tips and tricks to SEO and achieve better SERP rankings and a lot of traffic in 2019.