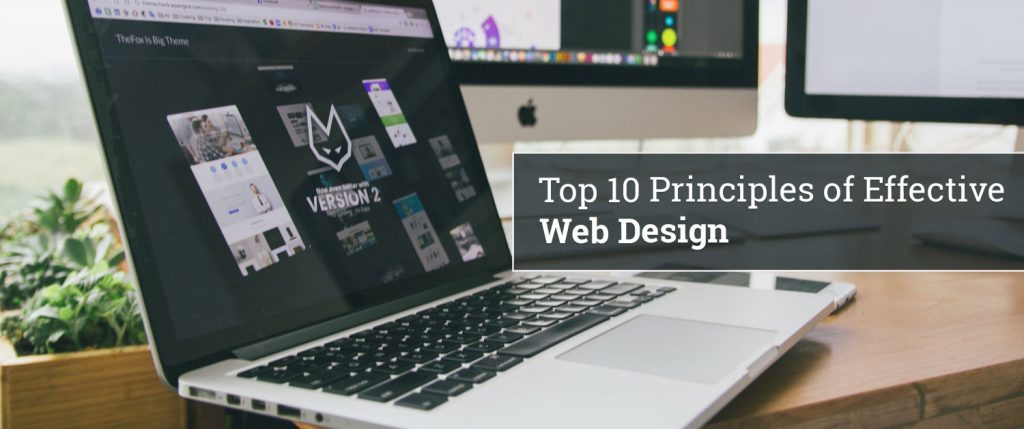 The website and mobile application appearances have come a long way as compared to the past few decades. They have become modern with some specific and advanced features, and there's a lot of animation features as well, which has made the company's sites not only appealing but easy to use. Nowadays, web designers have realized the need to create animation features and techniques that could attract customers to the webpage of the company. It makes it easy for customers to search for content from each category seamlessly and conveniently. Speeds up the time spent by the customers, hunting, and this also makes pages accessible. Customers are more likely willing to explore the webpage, spend more time reviewing your company and products and services you offer and is widespread practice. Interactive Websites can make lasting impressions and also increase engagement, conversions, and return on investments. However, With continuously evolving trends and tech, time to be a designer is now.
Top 10 Principles of Effective Web Design
1. Navigation
2. Hover Animation
3. Back to The Top
4. Attracting Attention
5. Visual Feedback
6. Add Some Creative Effects
7. Parallax Scrolling
8. Background Fade
9. Galleries and Slideshows
10. Skeleton Screen
1. Navigation
You can use animation techniques; those techniques can guide you to make animated website designs. Here shipping is the most encountered and demanded animation technique used on websites. Through its robust hover effect, customers can even discover other site areas also. Visual elements up here reinforce to create an incredible user experience.
2. Hover Animation
You can give your site an immensely organized and systematic appearance. Consider breaking your site into categories. Every website should be built in a way that it is able to provide feedback to its customers; they must be expecting that. Here, hover animations come into play. The animations can be created using JavaScript, which provides input on actions performed. Herein, Continuous website interactions keep customers on the edge of their seats. Moreover, the Hover animations reveal quirky use-case photography that reinforces the more magnificent brand stories.
3. Back to The Top
"The back to the top" feature is here to help and eases the user's journey. This particular feature is visually pleasing as well as intuitive to use. Additionally, The button can reduce drop-off on heavy content pages.
4. Attracting Attention
You ultimately would attract the customer when you add motion to your website. Animated websites are designed to attract the attention of the user's can and ultimately lead them performing the desired action. Some Animation that generally attracts customer's attention can be used in many parts of the website's design, which also includes Forms CTA, Menus, Feedback.
5. Visual Feedback
It is better for your website and for your customers to be able to get a response after acting. Providing visual effects on feedback is the best way out. Most of the time, viewers do not expect much from the site when it comes to animated interactions, and as a result, the users move to other locations. To avoid this, you need to create synergies that are easy to understand and use so that users could stay for longer.
6. Add Some Creative Effects
The ultimate goal is to offer visual interactions and to create a unique spot. This would allow you to add some more special features which would make your site an exception. This will make viewers excited each time they visit your website.
7. Parallax Scrolling
It essentially adds motion to your website and helps to imply depth on flat any design. It also helps to enhance your site's content. This technique in graphics moves the background images past the camera more slowly than the foreground images and used in traditional animation. It is essentially a simple way to embrace the fluidity of the Web.
8. Background Fade
Ecommerce websites are nowadays focusing on the effect which fades the background in their standard product quick-view functionality. This helps the users to focus on the content written in the foreground and also enhances the product lifestyle.
9. Galleries and Slideshows
Being popular on many websites, without even interfering with the user's experience, slideshows provide a lot of images. Slideshows being the fun way of delivering the photos also enhances the user's experience. Users can experience viewing the images while searching the content on a particular website. Also, the most crucial thing which you have to take care of is the number of copies to include and their speed. Herein, the rate is vital because if its too fast, it could create an unpleasant experience for the users.
10. Skeleton Screen
As we all know skeleton screen is crucially a new version of a page into which the information is gradually and also immediately loaded. It is used to interact with the users as well. Results would be better if the animations are used when the information is being loaded on the web page. The point here is to keep the users engaged, while they search for anything on the webpage, it actually won't be boring and unpleasant till the information is fully loaded.
How Matellio can Help You with it's Best Web Designing Services?
Designs are necessarily the practice to enhance engagement. The ultimate goal is not only to provide a presentation that attracts users but also to create a design spot. Websites act as a guide to a user, generate revenues by drawing attention to the site. Help keep visitors engaged for a longer time and enhance their frequency. It not only increases interactions and emotional connection with the users. It's always advisable to keep animations simple, as complex animation effects could also create the opposite effect.
Get the Conversation Started!
Get the Conversation Started!
[contact-form-7 id="34486" title="Side Form"]