What are the Top must have Features in an Educational App?
Updated on Jul 17th, 2023
The smartphone app revolution has been like nothing we have ever seen before. Within a decade of its inception, this trend has found its way into pretty much every industry/realm/sector known to man. From entertainment to meditation, we now have apps for almost everything. But why? Why are these mobile apps so successful? What makes them so alluring to the users? The shortest and most prompt answer would be their mobility, flexibility, and ease of use. These apps take stationary tasks and make them interesting and mobile. For instance, using video streaming apps, we can now watch our favorite shows anywhere we can get a decent internet connection, we are no longer bound to our living rooms. We can book a cab; we can shop for sneakers while sitting on a bus, we can order our dinner to be delivered to our home even before we get there. All and all, there are very few things these apps won't let us do.
Other than the obvious pull of smartphone apps though, there are other factors that play significant roles in their popularity. And industries are boldly exploiting these features to reel in more and more customers. Nowadays having a mobile app is not a choice, it is a necessity which needs to be met at any cost, lest you want to become irrelevant in the market. Different sectors make use of mobile apps in different ways; even though there are no set guidelines, most apps of the same kind have similar features. So what an app does, depends on the type of industry it is being developed for. And such is the case with the education sector as well.
In recent times, the number of educational apps on the Google Play Store and Apple App Store has spiked. People are trusting these apps more and more, and as a result, there is a fierce competition between various apps to be the most desired one. But what makes a great educational app? As we said earlier, there are no set guidelines, there is no blueprint or the writing on the wall which you need to follow, but there are some things which you need to have in your educational app by general user input. And we have created a list of such features which will help you in creating a great educational mobile app.
So let's get on with it then!
10 Must have Features in an Educational App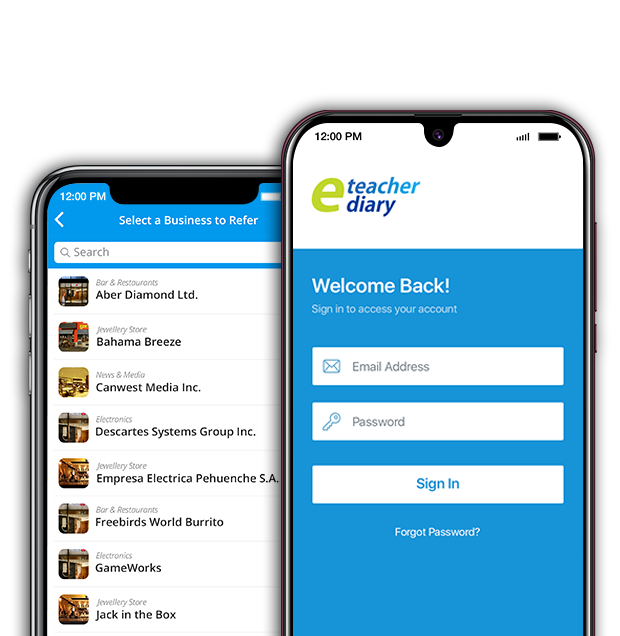 1. A large Database of Complete and Valid Information
2. Various Types of Content
3. Live Tutorials and Interactive Sessions with Tutors
4. Make Sure Your Users Get a Lot of Practice
5. Track Progress and Achievements
6. Social Options
7. A Seamless User Interface
8. Multi-lingual
9. Push Notifications
10. Artificial Intelligence
1. A large Database of Complete and Valid Information
Also, make sure that your database contains data which is relevant to the subject that you are trying to tutor your users in. You will also need to keep in mind that you don't wander too far away from the topic; your content should be focused. And over the years, you will be required to keep adding more content to your database; your database must be updated at all times.
2. Various Types of Content
Teaching is a tough job, mostly because every student is different and needs to be reached differently. Some do well in theory subjects and are good with books; some respond better to visual content and practical knowledge. This is the reason why classroom approach fails on so many students. A teacher doesn't have the liberty or the time to teach every student in a way which is optimal for them. And this is where an educational mobile app comes in. They must be able to cater to everyone who signs up with them. They can't be all like "we're sorry, we can't help you because you respond to visual content." So it falls on you to make sure that you keep a wide array of options for users to choose from. eBooks, tutorial videos, charts, you need to have all the weapons in your arsenal.
3. Live Tutorials and Interactive Sessions with Tutors
A student can learn only so much on his own. Don't take us wrong, some students have this incredible ability to catch things fast and can learn all of it on their own. But there are those out there who are not this bright and every now, and then they need someone to guide them through some typical topics. And you need to make sure that you don't leave them hanging. Provide a feature in your app which will allow your students to join in on live lectures and teaching sessions with actual tutors and also have a back and forth of ideas and information with them. You must also allow your users to be able to book a private teaching session with a tutor where they can ask their personal doubts without being bothered by others in the group.
4. Make Sure Your Users Get a Lot of Practice
Practice makes a man perfect. These words hold a lot of value, especially to a student. You can learn all you want, but until and unless it has been put to the test, you can not know how much you have learned. And the outcome of a practice less education is quite similar to what would happen to a new recruit in an army who's been sent to the front without being properly trained in the bunkers. So make sure that on top of educating your users, you put their education to test as well. For that, try to include mock test papers in your app, and keep students on their toes, shoot them random questions any time of the day and link all of it to some internal scorecard. What this will do is make sure that your teachings are hardwired in your users' brain and not just temporarily and it will also keep their brains sharp.
5. Track Progress and Achievements
It is imperative that you keep your users informed of their progress in any course that they undertake. A good idea for that is dividing a course into various portions- amateur, intermediate and expert- or something like this. This will allow your users to know precisely how much they have learned and if they are moving as fast as they want to. On top of this, keep a record of their achievements and generate a report card. Being able to track their progress will not only help them in planning ahead but will also motivate them to keep going and not give up. It happens all too often that after a bad day, we wish just to quit something. Don't let that something be your app and your users' will to carry on with your course. So keep motivating them to continue their learning, send them quotes and reminders that they should get back on your app and carry on with their academic endeavors.
Also Read: A Complete Guide on eLearning Software Development
6. Social Options
Any app in today's times which is not linked to social media platforms is not relevant at all. The reason being, the massive impact social media sector had had in our lives in the past few years. We practically live in it nowadays. So it is only natural that your users would want to share their progress on their social media accounts. But at the same time, this particular thing will help you in reaching a broad list of new customers too. Whenever a user posts their progress or something about the course they are taking on your app, it will automatically direct a lot of new customers towards your app. So make sure that you give the social media sharing feature in your app as well.
7. A Seamless User Interface
Your database, your courses, your mock papers are not going to be of any use to your users if they are not able to engage with them in a hiccup-less fashion. No one likes a tediously complex UI which takes hours to figure out and even after that is hard to use. As much as you can help it, your app must be clean and smooth. Also, you need to keep in mind that your users will be staring on their screens for long periods of time; so, create a theme which is eye-soothing and if not that, at least doesn't irritate them. Choose colors for your app wisely, don't use animations where they are not needed but don't hold back where you think they are required as well and make sure that the fonts you select are easily readable. This process is a lot like hit and trial method so it will take you time to get it just right, so you need to keep working on it.
8. Multi-lingual
While you're conducting your app development process, you need to keep in mind that people who speak different languages will have access to it once it is live on app stores. And out of all these people, not everyone will be fluent in English or even have its basic knowledge. Thus for those users, you need to develop a multi-lingual app which will allow people who speak different tongues to make use of it, too. Now we know that there are many languages in the world and you can't have all of them in your app. So you need to decide the languages that you will target. This decision will be influenced by the people you intend to target and where it's hot. For example, an educational app built in America has every right to be in the English language. But we must not forget that a lot of people here speak Spanish too, so it is a good idea to have your app in both- English and Spanish languages.
9. Push Notifications
Push Notifications are a powerful tool for pretty much every app. They allow you to interact with your users without actually doing so. They serve as a powerful advertisement tool; apps use them to convey various information about the company to the users, like a new update, a new item that is going to be on sale or etc. You need to have push notifications in your educational app as well. And advertisement is not the only reason to that either. For an educational app, push notifications can be used to send users reminders of their upcoming plans, they can be used to send small motivational quotes, they can be used to send them reminders about revision, etc.
10. Artificial Intelligence
Now the reason why we have put artificial intelligence at the bottom is that a lot of sophistication is yet to come in this technology. AI is still trying to figure out what it is and what it wants to be; AI is still ambiguous about its place in our world and frankly, so are we. But having AI in your educational app will help you better monitor your users' growth, that doesn't mean that they will only be able to monitor their growth on your app but on the whole. AIs will be able to assess a user's progress and his scores and devise a study plan accordingly. It will be able to take the most optimal approach to educate a student and will also be able to suggest suitable career options based on his academic performance. To know more about the impact AI will have on the educational sector in the coming years, read our article- How AI can Revolutionize the Education Sector.
Conclusion
Some other interesting features to add in your educational app are- Study planner, reminders and alarms, podcasts, small interactive exercises which don't require your users to solve lengthy papers but test their skills in a fun way, etc. At the end of the day, you need to create an app which will be of actual value to your customers. As we often say, the target is to be absolutely essential to your customers. And by offering the features mentioned above, you can be just that.
Get the Conversation Started!
Get the Conversation Started!
[contact-form-7 id="34486" title="Side Form"]