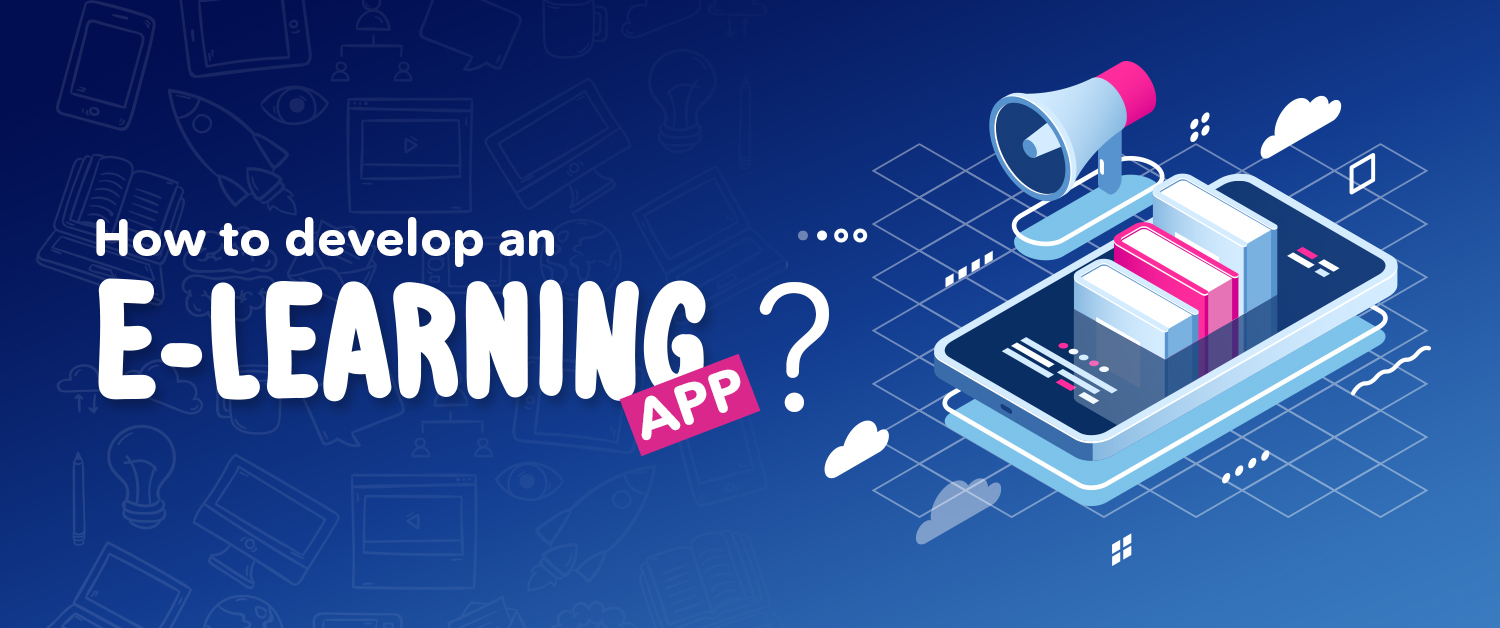 One of our friends one day was struggling with one of the topics that was going to be asked in the class test the next day. She spent a few hours understanding it from the text but couldn't figure out certain points.
So she took up to one of the eLearning apps she heard about from one of the classmates. She searched for the topic and came across a myriad of ways the same topic was explained. She explored through 2 of them and in no time she was a champion at it. Thanks to the animated videos and a series of questions that followed it.
Just a simple example of how online learning that simplified the idea of education. Students do not rely on enclosed classroom teaching anymore. Rather, they now decide their learning pace, time to learn conveniently. And all this without compromising on the quality of learning.
Simply put, eLearning has turned the conventional learning upside down. Not only do the students, but tutors are also making the most of this growing trend to reach out to maximum students and helping them make lives better.
But that's not it, this surge has also garnered significant attention from entrepreneurs as well who are now taking up eLearning app development more seriously. And being an expert in this, here's a comprehensive guide from our team.
Elearning Mobile Apps Market
Thanks to the evolution of computers and smartphones, the education sector has radically changed over the past few years. Learners, as well as the educators, can now unleash new paths of learning personal growth by accessing the huge data repository available on the internet. Here's what makes eLearning market a great choice for the entrepreneurs to explore:
The global eLearning market is forecasted to surpass USD 275.10 billion by the year 2022, growing at a CAGR of 7.5% during the forecast period (

Source

).

Additionally, statistics show that about 49% of the global students have taken an online course in the past year.

eLearning mobile apps are expected to cross USD 35 billion in revenue by the year 2020 (

Source

).
What Factors Make eLearning Apps Popular?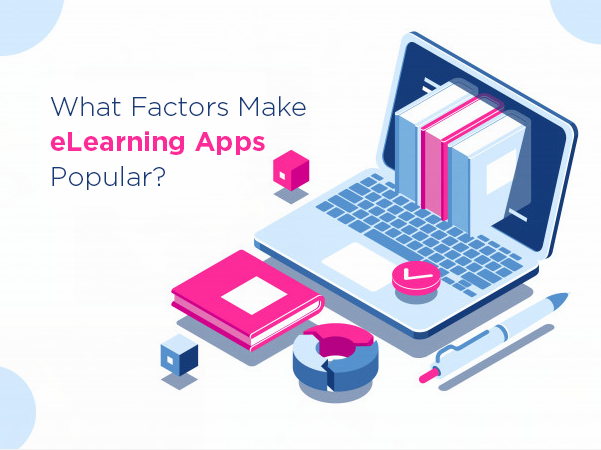 Multiple factors contribute to the popularity of eLearning apps. Here are some of them:
Cost-effective learning experience

Easy accessibility with productive learning

Highly efficient teaching

Effective and flexible learning on-the-go

Round-the-clock access to learning material across the globe

Course quality is well-maintained and tailored according to the student's requirements

Full-length animated videos to explain topics with ease
Who are the Top Players in the eLearning App Arena?
#1. MindFlash
If you are one seeking to train a huge community of learners spanning customers and employees of your organization, MindFlash is all you need. Besides providing a dedicated platform to the knowledge seekers, it lets the users create courses, manage trainees, add quizzes and track output. Features of MindFlash can be summarized as follows:
Train new employees conveniently

Comprehensive materials to provide awareness on products and services

Customer care resources training

Compliance training

In-app audio and video recorder

Material upload in various formats

Reward students on the basis of successful learning
#2. Photomath
Photomath is tailored for high-school students who struggle with math. With over 100+ million downloads, Photomath helps pupils with tips and tricks on how to solve math problems, check their assignments and study for various exams free of cost. You can simply scan the math problem from your textbook or handwritten notes and the mobile app will break it down into simple, easy-to-understand steps helping you understand the concepts better. Key features of the mobile app include:
Scan textbook (print) AND handwritten problems

In-built scientific calculator and interactive graphs

Step-by-step explanations for every solution

Multiple solving methods

No internet connection required to use

30+ languages supported
#3. edX
The most amazing part of edX is its ability to bring top institutions like McGill and MIT at the tip of your fingers. Students can conveniently master new and in-demand skills anytime, from any part of the world. It centers learning material spanning an array of fields including computer science, data science, engineering, business management, marketing, finance, accounting, math, design, and more. edX is available for iOS as well as Android, and features following functionalities:
Stream online classes in data science, blockchain, python, and more to learn on the go

Download online courses to watch anytime

Test your knowledge with quizzes and exams as you advance through each course

View course announcements and handouts

Advanced search so you can find online courses in any subject from HTML programming to philosophy, history, psychology and more
#4. Coursera
Coursera is one of the most popular eLearning apps available on iOS and Android. Whether the user is as young as a Kinder Garten student or as old as a professional, the app features 2000+ paid and free courses to choose from. And the best part is these courses are developed by experts from top institutions like Stanford, Penn, Google, Autodesk, and 150+ others. Notable app features include:
Access to full catalog comprising 2,600+ courses in 11+ topics

Stream video lectures from anywhere, or download them for offline viewing

Always pick up where you left off: Your course, assignment, and project progress is saved in the app and on the web.

Connect with a mentor, interact with other learners, or post questions for your instructor.

Courses taught in Chinese, Spanish, Portuguese, French, Russian, and more. Subtitles and interactive transcripts help you follow videos.

Earn shareable Certificates: Easily share your achievements with employers, colleagues, and friends.
What Features to Consider During eLearning Mobile App Development?
Features to include in an eLearning App can be segregated according to the users. Here are the top ones to include.
General Features to Include in an eLearning App
#1. Syllabus: Do not Leave Any Aspect of It
Make sure that the syllabus is developed in such a manner that you cover all the lessons. While doing this, you must also ensure that the time-frame does not exceed the stipulated period.
#2. Interactive Visual Learning
Make learning fun with the help of interactive visual learning powered by animations. This will help students master even complex concepts with ease.
#3. Chapter-wise Tests
Just explaining the concepts is not enough. Students are also keen on knowing the level of expertise they hold after each interactive learning session. Chapter-wise tests enable the same. Make sure you provide a scope for the same and bifurcate the same on the basis of difficulty levels.
#4. Options to Track and Analyze the Performance
This feature will not only help the students to stay abreast of their performance but also ensure that the tutors know the pain points of their students to help them better. Thus, both of them can plan better and improve performance.
#5. In-App Chat Dashboard
Students can easily connect with their mentors and clear out their doubts whenever they have and wherever they are.
#6. Role-based Dashboard
The privileges of one user must not interfere with another. Moreover, a common dashboard will only hamper the user experience. Thus, a dedicated dashboard for each user like students, tutors, managers, and Admins, will provide a simplified view of the eLearning.
Student Panel Features to Include While Your Develop an eLearning App
Important features that make up Student Panel Include:
Registration and Log-in:

Of course. Otherwise, how will they be a part of your system?

Forgot Password

: Because remembering passwords can be challenging for anyone.

Browse Courses:

Let them browse through the courses and choose the best one according to their interest. This will also accompany smart filters that will help users to segregate the most suitable choices of courses.

Profile:

A student profile can include the details like email, password, profile picture, name, mobile numberm account details, institutions, grade, etc.

Search Courses:

Students might have a course they want to crack in mind. Thus, a search console that enables search on the bases of keywords and categories will be really a great add-on.

Course details:

As the name suggests, this will provide a view of the course and its details. This includes parameters like the number of lessons plus and price to purchase it, description of course and lesson, the price for the entire course, etc.

Payment Modes

: Include an extensive range of payment options that students can choose from. This can have options like Credit, Debit, Net banking, Wallet.

Download or Read Online:

Once purchased, students should be able to download the courses or read them online.

Attend Test:

This will allow the students to take the tests and master the courses.

Track Shipment:

This will help the students to track the delivery of online orders.
Manage Themes

: This will allow the Admins to manage front-end theme of the eLearning mobile app so that users can relish great aesthetic app.

Add theme

Delete theme

Activate theme

Deactivate theme
Manage Courses:

This will allow the users to vide all the courses by the particular tutor and make relevant changes (if required):
View courses

Search courses

Filters

Choose category

Name of the course

Course description

Topics covered

Pricing details

Time slots

Cancellation policy
Manage Subscriptions:

This will allow the admins to manage subscriptions users can buy.
Add plans

Name of plans

Add and modify packages

Description

Delete package
Manage Users:

This will allow the Admins to manage the users.
View users

Search users

Smart filters

Add users

Delete users

Activate user profiles

Deactivate user profiles
Check Statistics

Number of courses

Courses bought

Number of sessions

Number of students/ users

Payments made and pending

Top performing courses


Content Management:

This will allow the Admins to manage app content.

Add/ upload

Edit/ Delete content

Content pages

Activate and deactivate content pages
Transaction History

: Admin will be able to view payment made by each user and once admin gets payment from the user, user's account will be activated.

Track Orders:

Admin can track all the orders made by students for study packages and study materials.

Shipping:

Admin will be able to track all the shipments and delivery status

Ticketing:

Integrated Ticketing automation tool for providing solutions seamlessly

CRM:

Integrated CRM platform for better customer services, customer engagement

IVRS:

Company's communications system allows callers to interact over the telephone.
It's Time to Start with eLearning App
Education apps surely have taken the entire industry by storm. The educational apps have already become one of the best friends both for the students and the teachers.
With the progress of time, more students and the tutors are getting attached to such apps presenting a bright future for the education world as well as the app development industry. Today knowledge is not limited to books only but with its amalgamation of technology has brought a huge revolution globally.
Therefore, if you are making up your mind to developing a purposeful educational app, then it is the right time to contact our app developers.