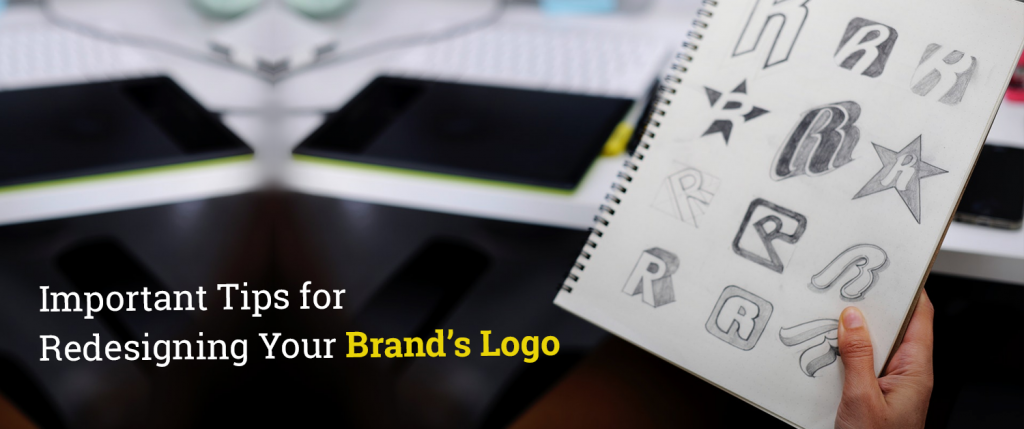 From the iconic tristar on Mercedes Benz cars that interprets the mobility on land, air, and sea to Nike's abstract swoosh logo expounding the freedom of movement, the world's top companies fueled their extensive growth by taking care of their logos. Today, most of the well-renowned brands are loaded with symbolic meaning and that knits a perception of their products' quality beyond physical attributes. Eventually, as we are striving towards the ideal concept of a global village that would patronize the customers' relationship,so every company requires to hedge the effectual design to fortify emotional connections with customers. Therefore, the role of the brand's logo for the company and its products or services bolster up a brand identity. So, In the current marketplace, while brands enroute the mind and heart of the people, brand identity appeals to the senses.
Tips for Redesigning Your Brand's Logo
A professionally designed logo for your brand targets instant recognition and lionize holy grail for your business. Undoubtedly, there are numerous ways to redesign your brand's logo that extracts invisible circumference that surrounds your product through emotional connection and serve the basic objectivity.
1: Brand Interpretation
Before redesigning your logo, you have to get reaffirmed that you must be possessing a significant insight into the brand. Unequivocally, today people live through brands; brands give them an identity and enrich their life experiences. Furthermore, the integrated expression of the brand whether a softer or tough brand drills you down into the customers' psychology and helps you to project your brand amid a competetive market. So,the information leads you to redesign your brand's logo and ensures people's attention and loyalty.
2: Nature of Business
With the unbridled proliferation of products and services in the competitive market has created infinite choices for the people. Now, due to the unavoidable probability of companies morphing into faceless monoliths, the product differentiation seems imperative and here again your brand's viability through magnetic logo plays its part. So make sure that the colors palette and images used in the logo limn the nature, values or attributes of your business to your targeted customer.
3: Impressive design
The foremost aspect of redesigning your logo would land to the effectual and stirring impression on the customer. The logo must comprehensively mesmerizing holding visual discourse with the customers and stands out amongst the cut-throat competition to deliver existential and utopian values.
4: Influential color combinations
Logo color demystifies the brand's efficiency of self-expression and integrates people's lifestyle, personality, attitudes, and ideals. Colors garner the role of the logo in determining a brand's message like for example, using red color for logo encompasses aggressive, energetic and passionate intentions whereas blue evokes the sense of intelligence and togetherness cohesively. So, you should interpret the science behind colors and then you will be incentivizing your corporate recognition among consumers.
5: Font selection
The selection of font decides its customer's devotion to logic and their decisions to purchase products that would be entirely based on a systematic evaluation of its semantic meaning. So, while redesigning your logo, it's quintessential to avoid gimmicky fonts and choose those fonts that solidify your approach of integrating the selected typeface and brands personality.
6: Logotype
It is imperative that your logo must elucidate the effectual message for their targeted audience and symbolizes the reliability and unwavering potential of your company. Famous Apple's half 'bite'  logo conjures up the authenticity and credibility of their product and services. It implies that you need not heed the expenditure over publicity, rather your logo may glorify the values, efficiency, and commitment of your company.
7: Simplicity
In case of redesigning your logo, you must emphasis on creating a logo encapsulating simplicity, informative and attractive that builds the visual identity of a brand making it more recognizable. The distinctive shape would make a wondrous imprint on the people's memory and they empowered to recognize and relate it at first glance.
The rampant and revolutionary transfiguration in modern business embroidered the necessity for visual tools to allure people for morphing into customers. A vigorous effort to design the company' logo becomes able to generate a robust connection with the target audience and it will be flourishing a significant asset which musters collective aspirations.

Need Help With Development?