Conversational AI Services
Improve various facets of your enterprise, including customer service, data processing, transactions, and report generation, through our business-focused conversational AI chatbot development services. Step into the future of digital customer experience and ensure maximum conversions and long-lasting customer relationships via custom conversational AI services.
Explore our services
How Conversational Chatbots Adds Value to Your Business?
Are you looking forward to enhancing your customer services? Search no more! Deliver revolutionized customer services that meet your customer wants and needs in today's digital era. Leverage innovative conversational AI chatbot development services and step into a future-ready business. Automate your expense management, payroll, employee management, customer analytics, and marketing operations while enhancing your profits and brand value with conversational chatbots.
Our talented conversational AI developers can deliver smart chatbot solutions that help you reinvent your decision-making capabilities by extracting insights from every chat with customers. You can easily deliver a unique experience to your users and boost your potential business outcomes with conversational AI chatbots. Incorporate data intelligence to streamline your business and handle queries in real-time. Get a free consultation for your conversational AI chatbot development today!
Deliver Next Level User Experience With Matellio's Conversational AI Services
Step into a smart era with our cost-effective and reliable conversational AI chatbot development services.
Conversational AI Consultation
Redefine your decision-making operations, and reinvent your business goals with our smart conversational AI services. Leverage our free consultation services to transform your AI development idea into a full-fledged AI app.
Custom Chatbot Development
Build conversational chatbots and virtual assistants for satisfying all your business and customer needs with our experts. Take a step closer to the digital customer experience by investing in our cost-effective and scalable conversational AI services.
Chatbot Integration Services
Seamlessly integrate conversational chatbots and virtual assistants with other third-party digital solutions. Leverage our chatbot integration services, to implement conversational abilities in your social media channels and business platforms.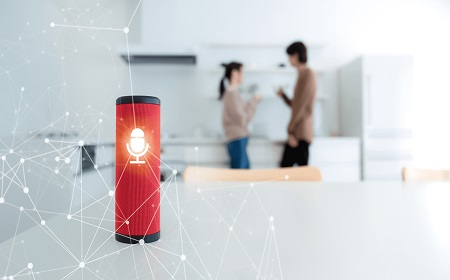 Conversational AI Apps
Generate more business revenues and enhance your customer experience by implementing our cost-effective conversational AI app development services. Build more personalized bots that offer real-time answers to your valuable customers.
Marketing Bot Services
Automate your marketing efforts and witness huge success rates for paid campaigns. Target the exact audience with the right set of keywords without any human dependency with our scalable conversational AI Marketing solution.
Testing & Support Services
We, at Matellio, value your business and investments. That's why we provide reliable testing and support services to make sure that nothing hampers your conversation chatbots and AI solutions. Get reliable conversational AI support services today.
Step Into the Future of Customer Experience With Us!
We understand your requirements and objectives. Share your project ideas and business requirements and kickstart your conversational chatbot development today!
Technologies We Work Upon
At Matellio, we use trending programming languages and technology platforms to ensure smooth and reliable AI software development.

Frequently Asked Questions
We now have an FAQ list that we hope will help you answer some of the more common ones.
1. What is conversational AI?
Conversational AI is an excellent application of artificial intelligence that enables virtual assistants and chatbots to communicate directly with customers. Using our reliable conversational AI services, you can seamlessly bridge the gap between your existing digital solutions and customers and can enhance user-experience, brand value, and even revenues for your business.
2. What is an example of conversational AI?
The world today has actively adopted conversational chatbot and AI services to enhance their business operations like sales, marketing, employee management, and customer services. Here are some leading examples of conversation chatbot that are empowering the digital business sector:
Amazon Alexa

Apple Siri

Google Home  
3.What is the difference between a chatbot and conversational AI?
Although chatbots are an excellent application of AI, it differs in some ways from conversation AI.  A chatbot is used to automate the customer service, and other lead generation operations like sending/receiving emails, replying to relevant questions, and answering customer queries with a fixed set of answers 24/7. However, with conversational AI services, advancements in chatbots could be achieved. 
The conversational AI services could enable the chatbots to mimic and understand human behavior and include a sense of human tone in all the conversations with the customers. All that makes the customer satisfied, and ensures a better user experience and brand value. 
4. What are conversational chatbots?
Conversational chatbots are AI-powered virtual agents that work on conversational AI principles. These chatbots are much advanced, can mimic human responses, and facilitates enhanced customer services. Besides customer services, many other business operations like employee management, payroll,  sales, and marketing tasks could be automated seamlessly.  
5.What industries can use our conversational AI services?
Almost all the industries could use our reliable and cost-effective conversational AI services to enhance their work and bring value to their business:
Retail

Manufacturing

Agricultural and Food

Human Resources

Insurance

Healthcare

Logistics and Transportation, and many more
6. How much does a custom conversational chatbot cost?
At Matellio, we always follow agile development methods to develop custom applications to be made cost-effectively. However, the cost and time required to build a custom conversational chatbot depend majorly on many crucial factors like complexity, designs, size of the organization, level of customizations, etc. You can reach our team to know the exact estimation of the project.
7. How to ensure the confidentiality of my AI software?
At Matellio, we ensure the complete safety and security of all our customer's data. That's why, before initiating any project, we sign NDA (Non-disclosure agreement) to safeguard your critical data from thefts and leaks.
8. What is artificial intelligence in mobile applications?
AI is the catalyst in mobile applications. Power the evolution of mobile apps by making them smart pieces of software that can predict user behavior and make decisions. AI allows mobile applications to learn from user-generated data. Mobile developers are quickly adapting to changing innovations.
9. What steps does Matellio follows for developing a custom AI solution?
Our SDLC goes through the following stages:
Discovery

Architecture

UI/ UX design

Solution development

QA and testing

Intermediate release

Solution deployment
10. Do you provide any sort of consultation services?
Yes, we at Matellio offer all our clients a free expert consultation to discuss the feasibility of their ideas and to provide them with the latest trends that would enhance their custom AI solution.