Hire Dedicated Angular Developer for Your Project Needs
Our skilled Angular developers excel in implementing complex solutions for scaling your business.
A Reputable AngularJS Development Company You Can Trust
Matellio is a top front-end development company offering end-to-end solutions for building enterprise-grade web and mobile applications with Angular. Our developers are trained with tools that help them create high-quality applications efficiently. This includes a complete Angular framework, a powerful development environment, and built-in support for various third-party services such as Cloud Foundry, Heroku, and Amazon Web Services.
Our Angular developers have expertise across the whole Angular spectrum and experience in building quality applications for businesses of all sizes. They know how to develop applications that are secure, robust, and maintainable. Their expertise in building applications with various web technologies, including modern JavaScript, TypeScript, HTML5, and CSS, also help them in employing best practices and standards to create high-quality applications.
Top-Rated Angular Developers are Just a Click Away!
Hire experienced developers at flexible pricing models to fulfill your Angular development needs.
hire now
Core Technologies We Work Upon
We put together the most advanced tech stack to enable maximum performance and efficiency for your solution.
How Can You Hire Angular Developers from Matellio?
Onboarding the right developers for your project is just a four-step process.
Share Requirements

Share your development needs, such as skillset, experience, technology, and the number of developers.

Interview Profiles

Select developers from the profiles sent by our experts and screen them as per your requirements.

Select a Hiring Model

Choose the hiring model that meets your requirements and resolves your remote hiring concerns.

Start Development

Introduce the engineer to your development environment and begin production right away.
Why Hire Dedicated AngularJS Developers from Matellio?
Our entire process revolves around the peace of mind for our clients, explore what you get when you choose us.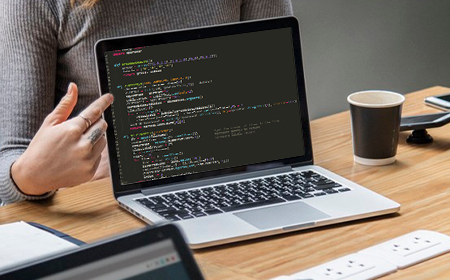 Quality Code
The dedicated developers you hire from Matellio are trained to maintain the quality of code; everything coming from our experts is of the utmost quality.
NDA
To ensure the confidentiality and security of sensitive information, we sign NDA with all our engineers who work on your project.
Verified Skillset
Our developers' skills are verified through prestigious certifications and their success rates in the previous projects they have worked on.
Cost Reduction
Hiring models ensures that you pay only for the work, time, and duration utilized by developer, which in turn helps save on additional costs.
High Experience
Leverage the decade-long experience of our developers to get more efficient, effective, and innovative ReactJS solutions for your business.
Quick Onboarding
We follow a simple process through which you can employ the developers of your choice in no time and start your project ASAP.
We Are Trusted By Businesses Across the Globe
Leading companies have trusted us for fulfilling their development needs.
Frequently Asked Questions
1. How much does it cost to hire Angular developer?
The cost of hiring an Angular developer varies widely, depending upon multiple factors. This includes the scope and complexity of the project, the expertise and experience required for the job, and the location of the Angular developer. All these factors can bring huge variations in hiring costs. Moreover, there are costs associated with the hiring process itself, including fees of the recruitment agency, remuneration of the internal recruitment team, tools to schedule and execute interview calls and technical assessments, etc. Since there are so many factors involved in budgeting for the cost of hiring an Angular developer, it is ideal that you request a quote from an Angular development company instead for your project.
2. What are the hidden costs involved in hiring angular developer?
When it comes to hiring an angular developer, people mostly only consider the remuneration they pay to them as the only cost. They often forget to calculate the cost of recruitment agencies and the other processes involved in the onboarding processes, including training and development environment setup. These then become the hidden costs for them which they should have initially set up a budget for. Regardless, when you hire an Angular developer from a reliable company, you will not run the risk of running into these or other hidden charges.
3. Do we own the code written by your developer?
Yes, when you hire Angular or AngularJS developers from Matellio, all the code they write and submit for your application will belong to you. Under our development services contract, we clearly define that the custom code we produce for your idea and project will remain your property. This means that you will have exclusive rights to use, modify, and distribute the code as you wish. 
4. Are Angular and Angular JS developers the same?
No, Angular and AngularJS developers are not the same. Angular is a TypeScript-based framework while Angular JS is JavaScript based. They're both open-source application frameworks and share the same name, but they are two separate frameworks and require different skill sets. 
5. What is the benefit of hiring Angular developer from a company?
Hiring Angular developers from a company like Matellio can offer you numerous benefits. Our developers are not only highly skilled and knowledgeable in the Angular framework, but they also have proven experience in the same. They can create robust and secure web applications with the latest Angular framework tools and services, in the most efficient manner. They can also provide valuable insights into the best practices to help optimize your existing applications and reduce the development costs for the new ones. You can also leverage their experience to develop innovative solutions for complex requirements.
6. Can Angular developers work on Angular JS projects?
Yes, in some scenarios Angular developers can work on Angular JS projects. Angular JS is an earlier version of Angular which uses TypeScript instead of JavaScript. Now, TypeScript is a superset of JavaScript that adds optional static typing, classes, and several other features to the language. So, when an Angular JS developer writes a TypeScript code in the Angular framework, it gets transpiled into plain JavaScript, which then can be run in any web browser.
So, any Angular developer who is familiar with the syntax and structure of AngularJS and JavaScript will be able to work on projects that use AngularJS framework.