Fuel Your Business with IoT Development Services
No matter how precise your requirements are, we have them covered with our extensive range of services for you to choose from.
A Leading IoT Development Company That You Can Trust
Matellio is the best choice that you can make if you wish to hire the best IoT developers for your project. We have experienced IoT developers who are well-versed in the latest tools, technologies, and practices, allowing them to offer exceptional results while ensuring the highest level of security of the data. With us, you get a team of the best developers with good communication skills.
Our developers have willingness to learn continuously, and stay up-to-date with industry trends and advancements. At Matellio, we provide end-to-end IoT solutions that can help businesses improve their operations, enhance customer experiences, and stay ahead of the curve in the rapidly evolving world of technology.
Need the Experts Offering the Best IoT Development Services?
Hire dedicated IoT developers and add the benefits of IoT to your business
hire now
Core Technologies We Work Upon
We put together the most advanced tech stack to enable maximum performance and efficiency for your solution.
How Can You Hire Dedicated IoT Developers from Matellio?
Onboarding the right developers for your project is just a four-step process.
Share Requirements

Share your development needs, such as skillset, experience, technology, and the number of developers.

Interview Profiles

Select developers from the profiles sent by our experts and screen them as per your requirements.

Select a Hiring Model

Choose the hiring model that meets your requirements and resolves your remote hiring concerns.

Start Development

Introduce the developer to your development environment and begin production right away.
Why Hire IoT Developers from Matellio?
Our entire process revolves around the peace of mind for our clients, explore what you get when you choose us.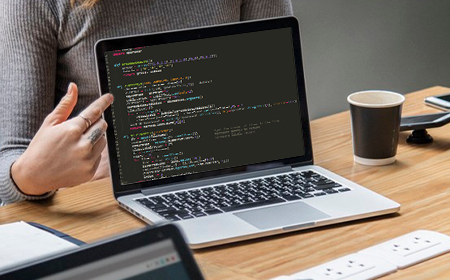 Quality Code
The dedicated engineer you hire from Matellio are trained to maintain the quality of code; everything coming from our experts is of the utmost quality.
NDA
To ensure the confidentiality and security of sensitive information, we sign NDA with all our engineers who work on your project.
Verified Skillset
Our engineers' skills are verified through prestigious certifications and their success rates in the previous projects they have worked on.
Cost Reduction
Hiring models ensures that you pay only for the work, time, and duration utilized by engineer, which in turn helps save on additional costs.
High Experience
Leverage the decade-long experience of our engineers to get more effective software solutions for your business that meet your specific needs.
Quick Onboarding
We follow a simple process through which you can employ the engineers of your choice in no time and start your project ASAP.
We Are Trusted By Businesses Across the Globe
Leading companies have trusted us for fulfilling their development needs.
Frequently Asked Questions
1. What is IoT in simple words?
IoT stands for Internet of Things. In simple words, IoT refers to a network of physical devices, vehicles, home appliances, and other items embedded with electronics, software, sensors, and connectivity, enabling these objects to connect and exchange data. IoT aims to make everyday objects smart and connected, allowing them to collect and exchange data and perform actions without the need for human intervention. 
2. Where is IoT Used?
IoT is used in various industries and applications, helping organizations improve efficiency, reduce costs, and provide better services and products to their customers. Some of the common areas are: 
Manufacturing

 

Agriculture

 

Transportation

 

Retail

 
3. What are examples of IoT?
IoT refers to a wide range of devices and systems that use connected technologies to collect, process, and exchange data, enabling organizations and individuals to automate and optimize various processes and operations. Some of the common examples are: 
Wearable devices: Fitness trackers, smartwatches, smart glasses, etc.

 

Healthcare devices: Wearable health monitors, remote patient monitoring devices, etc.

 

Agriculture: Precision agriculture, crop monitoring, weather tracking, etc.

 

Smart cities: Traffic management systems, smart lighting, smart waste management, etc.
4. What are the three applications of IoT?
The advancement of IoT is transforming many industries, and below we have mentioned three major applications of IoT:  
Industrial IoT 
IoT devices and sensors are used to improve efficiency and optimize operations in various industrial settings, such as manufacturing, logistics, and supply chain management. This includes predictive maintenance, supply chain tracking, and production line optimization. 
Smart homes 
IoT devices and sensors automate and control various home functions, such as lighting, heating, cooling, security, and entertainment systems. This gives homeowners more control over their living environments and improves their quality of life. 
Healthcare 
IoT devices and sensors are used to monitor health, track fitness, and provide remote patient monitoring, helping to improve the quality of care and reduce healthcare costs. This includes wearable devices, smart scales, and other health monitoring tools. 
5. What are the components of IoT?
The Internet of Things (IoT) is made up of several components that work together to enable the connected devices and systems. These components include: 
Devices

 

Sensors

 

Data Management

 

Connectivity

 
6. How much does it cost to hire an IoT developer?
The cost of hiring IoT developers varies as several factors influence it, so offering a definitive answer is impossible. Some of the major factors are:   
Time involved during the development process 

 

Complexity of the project 

 

Experience of the developers 

 

Location of the engineer

 

Engagement or hiring models 

 

Platform and technologies involved  

 
 Although if you want to figure out a rough estimate for your project, you can always choose to contact our experts. They have experience in developing IoT-related devices or applications, so they can help you with the budget.   
7. How can IoT help my business grow?
The Internet of Things (IoT) has the potential to greatly contribute to the growth of various businesses by enabling them to collect vast amounts of data from connected devices, leading to new insights and more efficient operations. It can also enhance customer experiences through personalized offerings and services. By utilizing IoT, businesses can increase productivity, reduce costs, and create new revenue streams, ultimately driving growth and success. 
8. I want to discuss my idea first. Can you facilitate that?
We can provide more than that. The first 30-minute consultation is on us, you can discuss anything you want, and we will take it from there. If you have a solid idea for implementing IoT in your business, make sure to consult with our experts to check the feasibility and possible implementations.