Are you looking to Hire Java Developers?
We have got the perfect resources for you! Matellio has certified Java developers with decades of experience to help you across various industry-verticals.
Request a Free Quote
Services Our Java Developers Offer
Get started with hiring full-stack Java developers to build robust and secure solutions.
A Certified Java Development Company You Can Trust
Matellio is your go-to place for hiring Java developers for all your projects. Our expert Java developers have years-long experience in delivering tailored services to help enterprises build and scale their applications in an efficient manner. They have developed and delivered web applications, mobile apps, and enterprise-grade software solutions to companies across the globe and can do the same for you.
Whether cloud, big data, IoT, AI, or even J2EE, our Java developers are proficient in the latest technologies and frameworks to ensure quality software product development. From healthcare and education to retail and legal, businesses have hired our certified Java developers on an hourly and full-time basis. So, explore our flexible pricing models and need-based scaling services to hire Java developers for your project.
Expert Java Developers are Just a Click Away!
Contact Us to Hire Dedicated Experts to Fill Gaps in Your Enterprise Requirements.
Book a Free Expert Consultation
Why Hire Dedicated Java Developers from Matellio?
Discover the perks that you can enjoy when you hire Java developers from Matellio.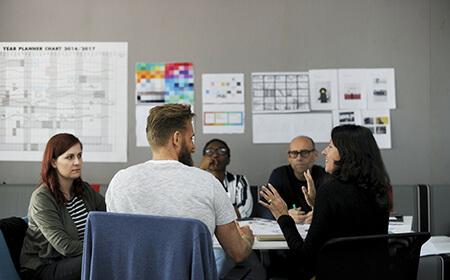 Technology Expert
We have the best Java developers that are experts in JSB, CDI, Servlet, JMS, EJB, Spring MVC, Tomcat, Google Web, and more.
Industry-wide Experience
Our Java programmers have worked with businesses under different industries and offered them quality services and solutions.
100% Source Code Authorization
You will be the owner of the source code written by our expert Java programmers and can modify or enhance it without any restrictions.
Agile Methodology
We follow the Agile methodology that helps you get constant updates of software development and ensure expected product development.
NDA Policy
We sign a legal document that binds us and our employees from sharing your ideas and business data with third-party businesses.
Need-based Scaling
Hire Java developers at flexible pricing based on your requirements. Increase or decrease your development team anytime throughout the project.
Core Technologies We Work Upon
We design, build and support websites and apps for clients worldwide. We make your business stand out. Interested? Let's chat.
Hiring Java Developers is Just a 4 Step Process
Frequently Asked Questions
Answering the most common queries by our clients, at one place.
What are the different types of applications that your Java developers can create?
You can hire our certified Java developers to create any sort of custom software application, including (but not limited to): 
Desktop GUI application

 

Mobile app

 

Embedded system

 

Enterprise solution

 

Web apps

 
How much does it cost to hire dedicated java developers?
There are many factors associated with the cost of hiring Java developers. For instance, as per the market scenario, the cost of hiring a Java developer with a beginner level of experience is around $35. However, if you go for intermediate or experienced, then the cost would vary and will reach somewhere around $49 and $150 per hour.
Similarly, this was the cost of hiring just one Java developer, but if you want to hire more than one then the cost would again vary depending on the expertise of your chosen Java developers. It is best to connect with our experts who can analyze your requirements and present you with a free no-obligation quote for hiring Java developers. Fill out our form to get started!  
How to hire a Java developer from Matellio?
Hiring Java developers from Matellio is easy. You only need to follow some basic steps to get started: 
Fill out our consultation form

 

Discuss your requirements with our experts over a free 30-min consultation call

 

CV Review and Interview

 

Shortlisting the Candidate

 

Choose a flexible pricing model for hiring Java developers

 

Sign the Contract

 

Begin Your Project

 
Can we hire Java Developers on a part-time basis?
Yes, you can easily hire Java developers on a part-time or full–time basis depending on your project needs. Our certified Java experts are proficient in developing web applications & feature-rich mobile apps and can be hired on an hourly or full-time basis to fulfill all your business requirements. Simply connect with us to share your requirements and we will offer you a flexible engagement model to help you hire dedicated Java developers. 
What if I am not satisfied with the Java developer?
If you are not satisfied with the hired Java developer, you can contact us, and we will take the necessary steps to address your concerns. We have a pool of talented Java developers that you can choose from, and they will work with you to determine the best course of action and provide a satisfactory resolution. 
Can I hire multiple Java developers for my project?
Yes, you can hire multiple Java developers for your project. Our staff augmentation service is scalable to help you increase or decrease your team size anytime throughout the project. 
Talk to Our Experts
Let us know. Our experts shall help you discover answers and uncover hidden opportunities.
Contact Us
About Us
As a custom java developer, we help you leverage advanced tools and technologies to give your enterprise the digital edge.
Learn More
Featured Blogs on Dedicated Developer Hiring