Hire ReactJS Developers
Find the most experienced and certified ReactJS developers for all your web development needs. Elevate your digital transformation strategies by hiring our perfectly honed and skilled ReactJS developers at flexible pricing models.
Hire ReactJS Developers for the Following Development Services
Our experienced and cost-effective ReactJS programmers work on your project requirements dedicatedly.
A Reputable ReactJS Development Company You Can Trust
Launch highly creative and scalable web and native applications for satisfying all your business needs with our certified ReactJS developers. With a decade-long experience and perfect skillset, we are pioneers in offering the best ReactJS development services for all sorts of businesses across the globe. We offer the widest range of ReactJS development services strongly supported by a robust technology stack and cutting-edge technology solutions.
With versatile skills and flexible engagement models, our ReactJS developers strive to fulfill the core objectives of all our clients in the best way possible. Having worked for a multitude of industry domains, our ReactJS developers have delivered hundreds of successful projects for a global clientele. So, elevate your digital transformation, and hire ReactJS developers suiting your budget and project needs from Matellio.
Top-Rated ReactJS Developers is a Click Away!
Hire ReactJS Developers from Matellio at Flexible Pricing Models and Enhance Your Web Development Projects Easily.
Book a Free Consultation!
Why Choose Our ReactJS Development Services for Your Brand?
Explore the best benefits and perks that make us a leading ReactJS development company across the globe.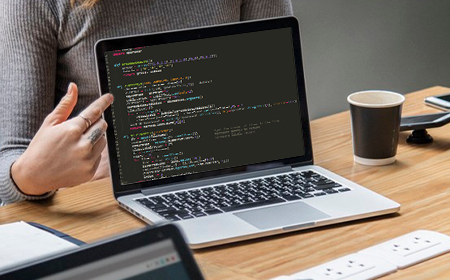 Quality Code
The ReactJS developers you hire from Matellio, are trained to maintain the quality of code, everything coming from our experts is of the utmost quality.
NDA
We are completely comfortable with your requirement of an NDA, just let us know in the email and we will help you out with the procedures.
Verified Skillset
We believe in delivering quality with a great customer experience. That's why we have one of the finest & experienced ReactJS developers for your project.
Cost Reduction
All our past clients have witnessed a 50% reduction in development costs than our competitors. That shows our pocket-friendly development approach.
High Experience
Leverage the decade-long experience of our certified ReactJS developers in enhancing your business applications and websites.
Quick Onboarding
It is easier to hire the best ReactJS developers from Matellio. Just fill our form, and our experts will take of everything from there.
Core Technologies We Work Upon
We design, build and support websites and apps for clients worldwide. We make your business stand out. Interested? Let's chat.
Hire Dedicated ReactJS Developers in No Time. See How We Work!
Hire ReactJS developers for all your business needs instantly. Here's how we work.
Request For Quotation

Expert Consultation
Market Analysis
Idea Feasibility
Cost Estimation

Requirement Planning

Non-Disclosure Agreement
Initial Designs
Estimated Work Hours
Diving Projects into Sprints

Development & QA

Hiring Dedicated Team
Documentation
Development
Testing

Deployment & Support

Software Updation
Adding Custom Features
Post-launch Support
Backups
Our Portfolio
For every real-world problem, we have delivered software solutions which reflect our expertise in diverse verticals.
Frequently Asked Questions
Answering the most common queries by our clients, at one place.
What is ReactJS used for?
ReactJS is an open-source JavaScript library that is used for developing user interfaces for single-page applications. It is used for handling the view layer for web and mobile apps. One can also use ReactJS for creating reusable UI components.
How much does a React developer cost?
The cost of hiring a ReactJS developer from Matellio depends on your project needs and the hiring model you have chosen. For instance, if you have a short project and require the developers for some time, then a turnkey model might suit you the best. On the other hand, a project requiring multiple days or hours of the developers can be completed with our Time and Material basis model. You can easily fill our form to know the exact cost of hiring ReactJS developers. 
How much does it cost to build a website in React?
Calculating the exact cost of any custom solutions required us to have a careful analysis of your needs, and creating a website in ReactJS is no exception. There are many factors like the complexity of your website, features and design you have opted for, and the number of resources you have hired using a suitable hiring model that impacts your overall cost of development. Hence, the best way to get an exact web development cost is to fill our form below and consult all your ideas and requirements with our experts for free.
Is React Native and ReactJS the same?
React Native is a framework for building native applications using JavaScript. On the other hand, in ReactJS, React is the base abstraction of React DOM for the web platform while when it comes to Native, React is the base abstraction of React Native. Therefore, the syntax and the workflow are similar, while the components are different.
Which companies use ReactJS?
There are many leading companies across multiple domains that have used ReactJS in their applications. To name a few, we have: 
Facebook

 

Uber Eats

 

Airbnb

 

Discord

 

Instagram

 

Skype

 

Pinterest

 
Talk to Our Experts
Let us know. Our experts shall help you discover answers and uncover hidden opportunities.
Contact Us
About Us
Our reliable and advanced custom ReactJS development services can help you leverage advanced tools and technologies to give your enterprise the digital edge.
Learn More
What Our Clients Says About Us
See what our customers think about our reliable and advanced development services in transforming their business operations.