Hire the Best React JS Developer for Your Project Needs
Our experienced and certified ReactJS programmers work on your project requirements dedicatedly.
A Reputable ReactJS Development Company You Can Trust
With a decade-long experience and a perfect skillset, Matellio pioneers as a leading ReactJS development company for all types of businesses across the globe. With our ReactJS development services, you can easily launch highly creative and scalable web and native applications that satisfy all your project needs. We offer the widest range of frontend development services strongly supported by a robust technology stack and cutting-edge technology solutions.
Our ReactJS developers use their versatile skills and flexible engagement models to fulfill all our clients' core objectives in the best way possible. Having worked for a multitude of industry domains, our developers have delivered hundreds of successful projects for the global clientele. So, elevate your digital transformation, and hire remote ReactJS developers suiting your budget and project needs with us.
Top-Rated ReactJS Developers are a Click Away!
Hire experienced developers at flexible pricing models to fulfill your ReactJS development needs.
hire now
Core Technologies We Work Upon
We put together the most advanced tech stack to enable maximum performance and efficiency for your solution.
Hire Dedicated ReactJS Developers in No Time
Onboarding the right developers for your project is just a four-step process.
Share Requirements

Share your development needs, such as skillset, experience, technology, and the number of developers.

Interview Profiles

Select developers from the profiles sent by our experts and screen them as per your requirements.

Select a Hiring Model

Choose the hiring model that meets your requirements and resolves your remote hiring concerns.

Start Development

Introduce the engineer to your development environment and begin production right away.
Why Hire ReactJS Programmers from Matellio?
Our entire process revolves around the peace of mind for our clients, explore what you get when you choose us.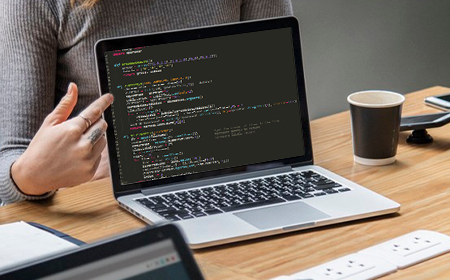 Quality Code
The dedicated developers you hire from Matellio are trained to maintain the quality of code; everything coming from our experts is of the utmost quality.
NDA
To ensure the confidentiality and security of sensitive information, we sign NDA with all our engineers who work on your project.
Verified Skillset
Our developers' skills are verified through prestigious certifications and their success rates in the previous projects they have worked on.
Cost Reduction
Hiring models ensures that you pay only for the work, time, and duration utilized by developer, which in turn helps save on additional costs.
High Experience
Leverage the decade-long experience of our developers to get more efficient, effective, and innovative ReactJS solutions for your business.
Quick Onboarding
We follow a simple process through which you can employ the developers of your choice in no time and start your project ASAP.
We Are Trusted By Businesses Across the Globe
Leading companies have trusted us for fulfilling their development needs.
Frequently Asked Questions
1. What is the cost to hire a ReactJS developer?
The cost of hiring a ReactJS developer depends on your project needs and the hiring model you choose. For instance, if you have a short project and require developers for some time, then a turnkey model might suit you the best. On the other hand, a project requiring multiple days or hours of the developers can be completed with our Time and Material basis model. To know the exact cost to hire a ReactJS developer in the USA, you can fill out this form and get the details in your inbox.  
2. How much time does it take to hire ReactJS resource?
The time to hire a React JS developer from a company depends on various factors, including the number of resources, the experience required, and the application review time you take. The hiring process begins with determining the need and the job description, sharing the requirement with a ReactJS development company, and reviewing their applications. Later there will be interviews, offers, and negotiations, depending on the hiring party's timeline. In general, the entire process of hiring can take anywhere from a few days to several weeks.
3. Can you help me with staff augmentation for React JS?
Yes, as a vetted React JS Development company, we offer staff augmentation services. You can easily contact us for your React JS staff augmentation needs, and we will allocate the desired resources who will work for you dedicatedly. 
4. When should I hire a React JS developer?
ReactJS can help build applications faster and provides ease to create an engaging user interface. It is used for handling the view layer for web and mobile apps. So, whenever you need to build a performance oriented single page application, you can hire a ReactJS developer to do so for you.  
5. What is the benefit of hiring React JS developer from a company?
Hiring a dedicated React JS developer from a company has many benefits, the foremost being reliable and higher-quality products. Notably, companies have access to a larger pool of experienced developers with a wider range of expertise. React JS development companies also provide a better structure and support for their developers, which most freelancing developers lack. Furthermore, the team at the company can provide additional support and help with the project and help you ensure that the project is completed on time. 
6. Can ReactJS app developers work on React Native projects?
Yes, ReactJS app developers can work on React Native projects but not without difficulty. Here's why – While React JS is the base language for React Native, there are some additional components of the framework they may not be familiar with. This includes UI components, platform APIs, and platform-specific design patterns. It is to be noted that React JS (aka React) is an open-source JavaScript library for building user interfaces, while ReactNative is a framework for building native mobile apps using JavaScript and React. In case you are planning to use React Native for your project, you can hire our React Native developers.