Looking For Reliable Data Migration Services?
Save your time and cost by migrating your databases to AWS. Reduce the downtime of your applications and upscale your database management with our high-performing and cost-effective AWS database migration services.
Why Your Business Needs AWS Database Migration?
AWS database migration service is a modern approach of migrating the existing data to a secure and real-time platform. You can transfer your complete database to AWS without affecting the applications that rely heavily on that data.
From automatically replicating the data, to managing the data warehouse administration, our easy-to-use and cost-effective AWS database migration service has got everything covered. Now migrate your data with a few clicks and step into a secure platform.
GET FREE CONSULTATION
Accelerate Your Database Migration With Our Top AWS Services
Enjoy our extensive range of automated services that smoothen your database migration journey.
Start Your AWS Database Migration Journey Right Away
Become a part of the innovative and profitable brands by leveraging our AWS Database Migration Services.
Get Started
Why Choose Matellio for AWS Data Migration Service?
Discover some amazing benefits that makes us stand out from the competition when it comes to data migration.
Smooth Migration
We are trusted by many customers for a smooth migration. Our years-long experience ensures to make your AWS migration hassle-free and effective.
AWS Experts
We have certified AWS experts that can simplify even the most complex and demanding tasks to help you step into a secure and real-time platform.
NDA
An NDA means a lot to our entire team and us; if you want one, you can simply let us know about it, and we will make the necessary arrangements.
100% Satisfaction
We offer a complete suite of migration services to make your AWS database migration efficient, cost-effective and business-oriented.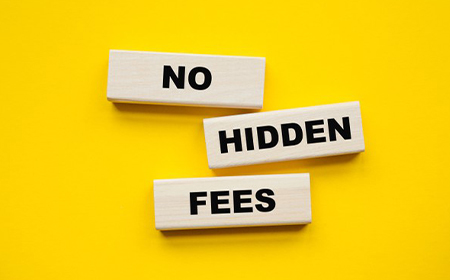 No Hidden Costs
There are no hidden or extra charges; we charge only what's mentioned in the contract we sign, you don't need to worry about paying extra later.
24*7 Support
We offer complete support for the AWS services we provide, you can simply call or email us, and we will get right down to solve your problems.
Our Portfolio
For every real-world problem, we have delivered software solutions which reflect our expertise in diverse verticals.
Our Flexible Hiring Models
Choose the best pricing models that best fit your business.
Frequently asked questions
We now have an FAQ list that we hope will help you answer some of the more common ones.
1. What is AWS data migration service?
AWS database migration service is a fast and unique way of migrating all your old and existing databases into a secure and functioning AWS platform. With reliable AWS database migration service you do not have to worry about replicating your data or downtime of your applications, as every complex and demanding data migration issues are automatically handled by AWS. Right from managing the database warehouse to consolidating the data, with AWS database migration service, you can achieve that all.
2. How is data migration done?
Data migration is the process of moving all your data to a more advanced and secure platform with the help of the internet or in an offline mode. While data migration may seem an easy task, it is actually a very tedious operation. You have to check for many things like respiration of data, accuracy of data being copied from source, changes in the values, and so on. Moreover, the applications that solely depend on the data are also being affected during these data migrations. Hence, only reliable and efficient data migration techniques should be adopted for businesses. That's where AWS database migration service comes to play!
3. How does AWS database migration service work?
AWS database migration service helps you to replicate your data in real-time without impacting your data migration process. That means, whatever changes your applications do in the real-time is automatically updated in the target location. Also, AWS database migration service offers you SCT (Schema Conversion Tools) to help you change your database engines with a few clicks.
4. Can AWS database migration service transfer stored procedures?
No, AWS DMS cannot migrate the stored procedures, users, indexes, and other databases that are not stored in the table data. If you want to replicate all those databases then use Multi-AZ option during the replication instance.
5. What is AWS Import Export?
AWS Import Export is a service offered by AWS database migration that enables the user to transfer the data from any physical device to AWS platform. You can transfer large chunks of data directly from your portable devices to a secure Amazon platform using high-speed AWS internal network.
6. What is a replication instance in AWS DMS?
AWS database migration service uses a replication instance to read, analyze and transform your source data into a useful format for the target location. A replication instance also loads your ongoing databases into the target location using various techniques. Most of this ongoing replication happens in the memory.
7. How much will AWS data migration service cost?
The cost of migrating your databases to AWS will solely depend on the type and size of your data. We cannot predict the accurate cost without evaluating the complexity, size and type of your enterprise data. That's why, we offer free data consultation services that you can leverage to know the estimated cost of AWS database migration service.
8. How can I benefit from data consulting?
If you are planning to improve your business strategy, customer experience, build new solutions, data consulting will help you build the perfect strategy. We are experienced in working with some of the biggest IT companies in the world and have created various AI-based solutions which need data science at the core.
9. Why choose Matellio for AWS database migration services?
At Matellio, we have access to some of the best data migration tools and AWS experts. Moreover, our years-long experience in AWS database migration also makes us one of the best choices for satisfying all your data migration needs. You can contact our business analyst or can visit our portfolio section to know more about our past success stories on AWS database migration service.
10. What are data migration tools?
Data migration tools are vital components that help the user to read, analyze, load and transfer the databases from a source location to a target location. These tools use special architectural design and processes to transfer data smoothly and efficiently such that the extracted data is compatible with the target location.