Looking for Cloud Consultation?
We have worked on consulting businesses of various sizes and helped them migrate to the cloud. We assess your business needs, build a plan, and help you migrate your entire business process to cloud services of your choice.
Why Your Business Needs Cloud Consulting?
Cloud services, platforms, and infrastructure provide businesses with resources they cannot think of building by themselves. Using cloud services, you will be able to gain a competitive advantage, which simply won't be possible with your solutions. If you are looking to achieve the best in technological solutions, the cloud can help you gain it for a much lesser investment. Our cloud consulting services aim at helping you choose the best out there, so every dollar invested can fetch maximum returns.
GET FREE CONSULTATION
Cloud Consultation Services We Offer
Hire Cloud Consultants Right Away
Contact us for a perfect Cloud strategy built just for your business.
Book A Free Consultation
Why Choose Matellio to Hire Cloud Consultants?
Experienced Consultants
Our experience with different cloud services providers makes us one of the best choices when it comes to the ones offering cloud consulting services.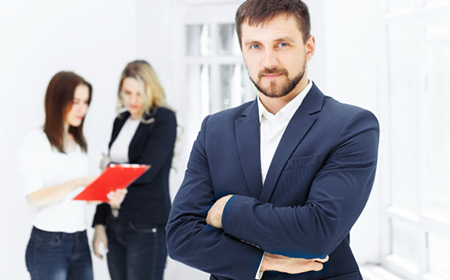 Choice of Providers
We haven't limited ourselves to only Salesforce or Google, and we will find the perfect solution through our experience with different cloud services.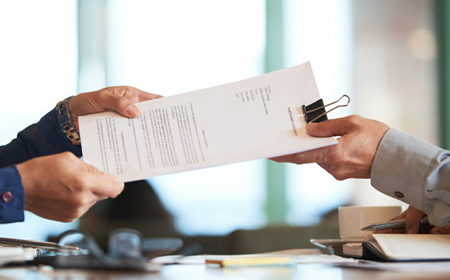 NDA
We at Matellio ensure you get the best when you sign an NDA with us. We will take care of your information and keep it confidential to the highest degree.
Experienced Developers
When you require a developer for your cloud-based platform, we can easily help you with it with the help of our experienced cloud developers.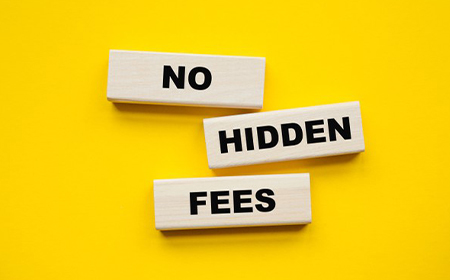 No Hidden Costs
You can rest assured that we never charge you any hidden costs. The cost you would be paying will be mentioned right in the agreement we sign with you.
Support
We offer support for the consultation we give you so that if you get stuck anywhere in the future, we will just be there to help and a call away.
Our Portfolio
For every real-world problem, we have delivered software solutions which reflect our expertise in diverse verticals.
Our Flexible Hiring Models
Choose the best pricing models that best fit your business.
Frequently asked questions
We now have an FAQ list that we hope will help you answer some of the more common ones.
1. What is cloud strategy consulting?
Cloud consulting is the process of creating a strategy through which you can implement cloud services directly into your business. We provide cloud consulting services that ensure you can make the most of your investment in cloud services while retaining your own way of business.
2. Why choose Matellio as your cloud consultant?
Our expertise in building cloud-based solutions for various clients from different industries is the top reason to do so. Our cloud consultants have seen the best and the worst implementations of cloud services and can help you ensure you get the best each and every time.
3. What does a cloud consultant do?
A cloud consultant will help you determine which cloud services, from which provider, would suit your business needs the best. To determine so, the consultant will take everything into account, from past data to the possible risks, they will ensure they can provide you the best solution.
4. What is cloud consulting?
Cloud consulting is all about getting the best cloud solution through a team of experts. Cloud consulting's goal is to save money, improve efficiency, reduce dependence, and leverage the cloud. You can ask your cloud consultant to work according to your wishes, and they will then seek the best for fulfilling your goals.
5. Which are the top cloud services right now?
Some of the top cloud-based services are offered by Salesforce, Microsoft, Amazon, and Google. But the best one to suit you should be your top choice, and our consultants will help you with it through and through.
6. Do you offer cloud migration services?
We do offer cloud migration services, along with our cloud consulting services. We can migrate your data to the cloud of your choice or the cloud suggested best through the analysts and consultants. We can migrate your entire operations to the cloud and do it in the most feasible way possible.
7. What else do you have on offer in the cloud space?
We can help you with infrastructure as a service, platform as a service, and software as a service. We provide all cloud solutions under one roof, as well as help you with development and migration. Let us know the services you require in the requirements you send, and we will plan for it accordingly.
8. How much does Cloud consultancy cost?
The cost for the cloud consultancy is based on your requirements; there is no one for all figures we can specify. We will need to know more about your businesses and the services you require, but it ensured that we minimize your spending while improving your business processes.
9. Do you also offer development services?
Yes, we offer software, website, and application development services along with technology consultation services. We can consult you with the best pathway to choose when shifting your business to the cloud.
10. I want cloud-based applications, is it possible?
It is certainly possible to create cloud-based applications, but it would require your business details to answer if it is feasible for you. If you are looking forward to getting a cloud-based application developed, get in touch with one of our cloud consultants, and they will be happy to guide you.