Protect your Business from Cyber Attacks
Our cybersecurity consulting services help you secure your network and data in a better way. With the rising value of data and the hackers on the move to get their hands on it, vulnerability isn't an option. Through our cybersecurity consulting, you can stay assured of zero vulnerability planning.
Why Your Business Need Cyber Security?
Cyber Security consultancy aims at finding and building a plan for you to implement, which can potentially tighten all loose ends in your network security. Our cybersecurity consultants help you with the problems that are and may arise in the future.
We will help you make your network systems more robust and secure, along with strategically planning backups. We minimize the risk of a hack as well as going out of business through our cybersecurity consultation and implementation services.
GET FREE CONSULTATION
Cyber Security Consultation Services We Offer
Submit your requirements or choose from any of the following services to get started.
Hire Cyber Security Consultants Right Away
Contact us for a perfect Cyber Security strategy built just for your business.
Book A Free Consultation
Why Choose Matellio to Hire Cyber Security Consultants?
Experienced Consultants
Our experience with different cybersecurity approaches, networks, solutions makes us one of the top choices for cybersecurity consulting.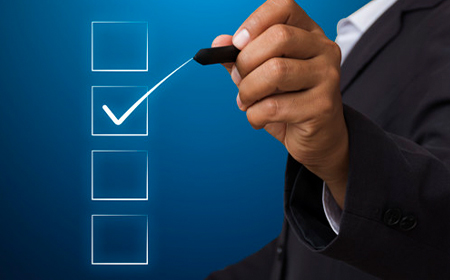 Choice of Providers
We haven't limited ourselves to only consulting for one service or another; we can help you build a perfectly secure solution for your business.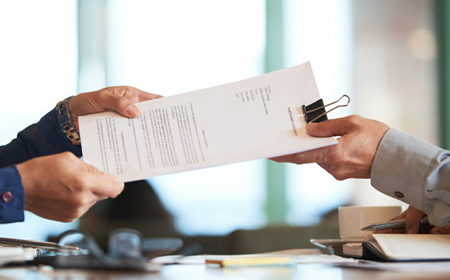 NDA
As a cybersecurity consulting firm, you can rest assured that everyone in our team at Matellio takes nondisclosure agreements very seriously.
Experienced Developers
Our developers are well versed with all the security loops in systems, and if you get stuck, they will help you build the solution more securely.
No Hidden Costs
The prices we have our deal with and in the contract are final; you don't need to worry about paying anything more than what we mutually agreed.
Support
Our cybersecurity consultants will always be one phone call away from you; no matter the situation you are facing, we take complete care of it.
Our Portfolio
For every real-world problem, we have delivered software solutions which reflect our expertise in diverse verticals.
Our Flexible Hiring Models
Choose the best pricing models that best fit your business.
Frequently asked questions
We now have an FAQ list that we hope will help you answer some of the more common ones.
1. What does a cybersecurity consultant do?
Cybersecurity consulting is a process that deals with finding out vulnerabilities in your system and finding a way to get rid of them. The consultants look through your entire network and operations and find out vulnerabilities to make a report to help you get safer and secure than before.
2. How do you make my network more secure?
Our consultants do thorough research on every component of your network and solutions and build the plan which can ensure 100% safety against hackers. Cybersecurity consultation ensures that your data and network remain secure in case of any type of cyberattack. 
3. Why choose Matellio as your cybersecurity consultant?
Our expertise in building secure solutions is one of the top reasons why. Apart from this, we have years of experience consulting some of the biggest firms for their cybersecurity. When you choose Matellio, you choose a partner who would ensure your security as their top priority. 
4. Why should I consider hiring a cybersecurity consultant?
You will be able to rest assured that your networks and servers will be impenetrable. Our consultants have years of experience and can help you with all of your security problems, and they will ensure a perfect ecosystem of secure networks and servers.
5. How much do security consultants charge?
The cost for the cybersecurity consultancy is completely dependent on the size of the network, or the solution, and how it is built. While we cannot make a quote without your requirements, we will get back to you with a quote when you send us your requirements.
6. Do the devices used in my company affect cybersecurity?
There are various technologies involved in running these devices, and cybersecurity majorly depends on it. Our job will be to do a thorough analysis of every device, router, the server you are using and build a plan to make them secure for you to improve your cybersecurity.
7. Do you also offer development services?
Our development services include software development, website development, and mobile and web application development. We make these solutions completely safe and secure to be used under any circumstances. As these solutions are major threats to your company's security and data, we ensure to make them robust.
8. Can my app be hacked?
Our cybersecurity consultants help us build them robust and with zero vulnerabilities. If you are planning to get apps developed, we can build secure apps of any scale per your business requirements. It is best to hire good developers for it, as it is mostly the apps that open the path to vulnerabilities.
9. What are the advantages of cybersecurity?
Majorly most businesses have shifted to their own software, apps, networks, or the internet to manage their processes, data, workflow. Cybersecurity is a collective term for securing these solutions for cyberattacks from competitors or hackers, so it provides you confidence in doing business freely without worries. 
10. Do I require a custom cybersecurity plan?
Cybersecurity consulting aims at providing the best practices built according to a custom plan per business's requirements, ensuring proper safety protocols are followed at each level. Each business uses different devices and software, so each requires a custom cybersecurity plan.