Looking for Consultation on Data?
Our Data consulting services help companies make sense of all types of data they gather. We will help you build raw data into meaningful insights through our consulting services, and you can then leverage it for your business operations or marketing.
Why Your Business Needs Data Consultation?
Data is one of the most amazing yet underutilized entities in the technology-driven world. Our data consultation aims at providing you with the best solution for your data and how to utilize it to help your business reach new heights.
If you are interested in gaining real insights through data collected over the years, we can strategize using every bit of data you own in your favor. We will ensure our data consultants look up to every aspect of your business and consult you.
GET FREE CONSULTATION
Data Consultation Services We Offer
Submit your requirements or choose from any of the following services to get started.
Hire Data Consultants Right Away
Contact us for a perfect data strategy built just for your business.
Book A Free Consultation
Why Choose Matellio to Hire Data Consultants?
Data Scientists
Our business data scientists are well versed in creating the perfect data-based solution to put you two steps ahead of your competitors.
Choice of Solutions
We have various technology providers tied to us; you can rest assured that everything required for your strategy will be readily available for you.
NDA
We can set a nondisclosure agreement if you want us to; just remember to let us know in the early stages of our conversation.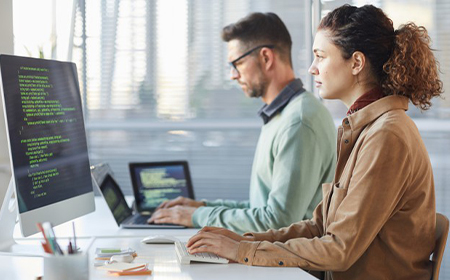 AI Developers
We have some of the best AI developers and data consultants in the world, we can provide you with a solution that you can leverage.
No Hidden Costs
We are completely transparent in our cost structure; you won't have to worry about paying more at the end of the project in any circumstances.
Support
Our team will always be a phone call or an email away; no matter where you get stuck with the strategy, we will help you out on priority.
Our Portfolio
For every real-world problem, we have delivered software solutions which reflect our expertise in diverse verticals.
Our Flexible Hiring Models
Choose the best pricing models that best fit your business.
Frequently asked questions
We now have an FAQ list that we hope will help you answer some of the more common ones.
1. What is data consulting?
Data consulting is the process of planning what the possibilities you have with your data are. Our data consultants are known to have expertise in data and know all possibilities that technology has at this time. We will create the perfect data plan for you to leverage and grow your business.
2. What is data science consulting?
Data science consulting refers to planning and allocating resources to gain the best in the field of data science. Data science is a field that gets as wide as possible, which makes it all the more important to get data science consulting. With an accurate consultation, you can grow your business and use data insights the right way.
3. How much do data science consultants charge?
Data science consultants charge based on the requirements of the business, and there isn't a flat fee for any project in most cases. But as you know, it depends on the experience of the consultant, as well as what's required for them to do, we will be able to give you an exact quote when you submit your requirements to us.
4. What is data-driven consulting?
Data-driven consulting is based on facts rather than assumptions or possibilities, and it is more bent towards insights drawn from data rather than other factors. Data-driven consulting is usually better than others as it includes complete analysis, and for most businesses, it proves to be more beneficial than regular consulting.
5. What does a data analytics consultant do?
A data analytics consultant will help you build a personalized business plan which includes data analytics at each process that requires it. Using their services you will be able to make your business processes more data-oriented and assume to gain better efficiency and results due to the same.
6. What is a data consulting firm?
A data consulting firm houses data experts like data scientists, big data analysts, and more. Our team of data scientist consultants helps you figure out the best possible way to use your data for your company's benefit. As a data consulting firm, we ensure you are able to make better decisions to improve your business through our strategy. 
7. Why choose Matellio as my data consultant?
At Matellio, we have some of the best AI experts and data scientists in the world. We are experienced in creating artificial intelligence-based solutions and can help you make sense of the data you have collected over the years. Our big data consultants will help you strategize the creation of any scale of a data-based software solution.
8. How much does data consulting cost?
The cost for the data consultancy will depend on the type of solution you want, and we cannot put a figure on it until we know your requirements. But once you collect and send in your requirements, our data consultants will get in touch with you with a quote. You can contact us through the form below or on our phone or email mentioned below. 
9. How can I benefit from data consulting?
If you are planning to improve your business strategy, customer experience, build new solutions, data consulting will help you build the perfect strategy. We are experienced in working with some of the biggest IT companies in the world and have created various AI-based solutions which need data science at the core.
10. Would migrating my data be beneficial?
Migrating your data could be beneficial for using it further down the line. Every data science consultant will include moving your data to better data storage and databases for building an environment that can leverage it. Without migrating your data, you will miss out on technologies that are able to gain better insights from your data.