Looking to Hire Flask Developers?
Develop secure, and scalable web portals and ERP solutions that satisfies the needs of your mid and large-scale project with our top-rated Flask web development services. Hire Flask developers from Matellio at a cost-effective price to elevate your web development today.
Request a Free Quote!
Accelerate Your Business Growth with the Best Flask Development Services
Explore a wide range of professional Flask development services that can boost your backend and web development within your budget.
A Leading Flask Development Company You Can Trust
Trying to find expert Flask Developers? Matellio offers the right set of seasoned Flask developers who extend their expertise and decades of industry experience in helping brands overcoming their technological challenges. Helping brands create a stunning market presence, we enable them to approach their customers beyond the limitations of geographies.
Businesses from various industries hire Flask developers from us on their preferred engagement models to build their brands online. Our Flask web development services have helped startups & large enterprises to scale their backend operations with great ease & efficiency. That's why, when it comes to top-rated Flask development company, we are always on the top of the list.
Searching for Dedicated Flask Developers?
Hire the best Flask developers for all your backend project needs at Matellio using our flexible engagement models, and get a free consultation service for your project.
Book Your Slot!
Why Hire Flask Developers from Matellio for Your Brand?
Explore the many amazing benefits that you can get by choosing us as your Flask development company.
Diversified Portfolio
With major industries and brands on our portfolio, we understand the dynamics of businesses and promise to deliver a personalized solution.
Competitive Process
With our Xamarin app developers, you can stay ahead of the competition curve by keeping up with the latest industry trends.
Risk-Free Development
Our certified Flask developers have access to the best tech tools and platforms that makes all your web development projects secure.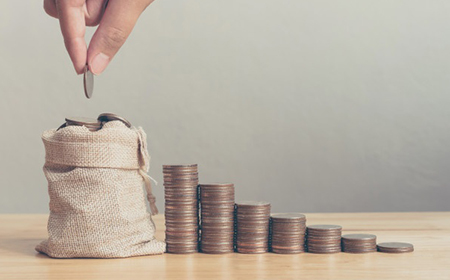 Cost Savings
All our past clients have experienced a 50% reduction in their web development projects, which shows our cost-effective development approach.
Easy Team Scalability
You can easily scale your chosen development team at any time of instance with our super-flexible engagement models.
Rapid Development
Our dedicated Flask development experts reduce the time to market your web applications by 25% and offer quicker Flask development.
Core Technologies We Work Upon
We design, build and support websites and apps for clients worldwide. We make your business stand out. Interested? Let's chat.
Hire Flask Developers in No Time. See How We Work!
Access the most dedicated Flask developers for your custom web development project. Here's how we work.
Request For Quotation

Expert Consultation
Market Analysis
Idea Feasibility
Cost Estimation

Requirement Planning

Non-Disclosure Agreement
Initial Designs
Estimated Work Hours
Diving Projects into Sprints

Development & QA

Hiring Dedicated Team
Documentation
Development
Testing

Deployment & Support

Software Updation
Adding Custom Features
Post-launch Support
Backups
Our Portfolio
For every real-world problem, we have delivered software solutions which reflect our expertise in diverse verticals.
Frequently Asked Questions
Answering the most common queries by our clients, at one place.
What is a Flask service?
Our reliable Flask development services deal with a plethora of use cases like building websites, APIs, Flask apps, ERPs, and so on. With a Flask framework, you can easily access the best tools, and libraries that can help you develop and scale your web applications.
What is the Flask framework used for?
Flask is a lightweight WSGI web framework for Python development. It allows developers to leverage libraries, modules, and tools to build web applications. Besides that, creating data-oriented apps, ERP solutions, dynamic websites, web-based calendar applications, and APIs is also possible with the Flask framework.
What is a Python Flask app?
Python Flask app is a mobile app development service that uses Python as a development module and Flask as a framework. With the Python Flask web app, you can include features like URL routing, template engine, and so on. However, including ORM is not possible with this microframework.
Which is better Django or Flask?
Django is a full-stack web framework, whereas Flask is a micro and lightweight web framework. The features provided by Django help developers to build large and complex web applications. On the other hand, Flask accelerates the development of simple web applications by providing the required functionality.
How can I hire Flask developers from Matellio?
You can easily fill our form below to get started with your Flask development services. Here's how you can hire dedicated developers for your project: 
Fill our form

 

Consult your ideas and requirements with our experts

 

Choose a suitable engagement model

 

Hire dedicated Flask developers

 

Start your Flask development
Talk to Our Experts
Let us know. Our experts shall help you discover answers and uncover hidden opportunities.
Contact Us
About Us
As a leading Flask development company, our main focus remains to enable you with the best Flask development services that can help you succeed in the highly competitive global market.
Learn More
What Our Clients Says About Us
See what our customers think about our reliable and advanced development services in transforming their business operations.