Looking for Dedicated GraphQL Developers?
Your search for highly-skilled GraphQL developers ends here. With more than a decade of experience, Matellio can develop efficient digital solutions based on GraphQL to streamline your business process. Hire GraphQL developers with wide expertise now!
Request a Free Quote!
Fuel Your Business Growth with the Custom GraphQL Development Services
Develop efficient APIs for your advanced applications and keep your business ahead of the curve.
A Reliable GraphQL Development Company You Can Trust
As an expert GraphQL development company, Matellio offers dedicated developers to build efficient APIs that deliver an upper edge to your technology products. Our certified developers and experts are experienced and skilled in their specific domains; our qualified developers can be hired dedicatedly to build your enterprise products on a turnkey, hourly, or dedicated developer model.
With more than a decade of experience, we understand your business needs better than anyone else & deliver meaningful GraphQL development services. We turn your feature specifications into business-ready software that meets the highest standards. The quality of the code is ensured by automated tests & expert assessments. You use the skills and industry knowledge of our in-house experts to accelerate the time to market.
Our GraphQL Developers and Experts Are Just a Click Away
Hire the best GraphQL Developers to Fill the Gap in Your Enterprise and Fulfill All the Business Needs!
Book a Free Expert Consultation!
Why Choose Matellio to Hire GraphQL Developers for Your Brand?
At Matellio, we believe in delivering optimum custom satisfaction along with quality-centric GraphQL development services for your business growth.
Technical Expertise
Our team of certified developers has wide expertise in emerging technologies, including GraphQL. Our vast pool of talent delivers you numerous options to choose what is best for your business.
Confidentiality & Security
Our client's security is our topmost priority, and we take care of the same with our NDA and SLA compliance. Your every data is safe with us, along with total confidentiality.
Seamless Support
Our experts are always at your service regardless of the time and complexity of your issues. With our excellent services, we offer seamless support to ensure a smooth experience.
End-to-end Services
We believe in delivering a complete solution from start to end without any hassle. Our team of experts will be with you from consultation to deployment. We will deliver everything associated with your project.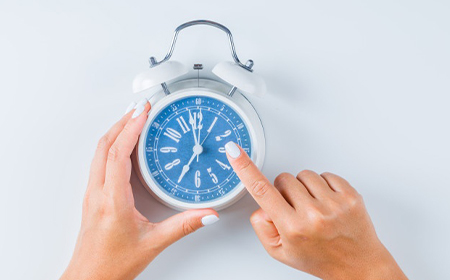 Round-the-Clock Availability
Whether you work in our time zone or not, we have modern communication channels to connect with over any issue or any discussion. Our team makes sure that they are available for you anytime.
Customization & Integration
We understand your business needs better than anyone; we deliver tailor-made software solutions and integration services for your business to stay ahead of the curve and enhance the brand value.
Core Technologies We Work Upon
We design, build and support websites and apps for clients worldwide. We make your business stand out. Interested? Let's chat.
Hire GraphQL Developers in No Time. See How We Work!
Hire dedicated GraphQL developers for all your business needs instantly. Here's how we work.
Request For Quotation

Expert Consultation
Market Analysis
Idea Feasibility
Cost Estimation

Requirement Planning

Non-Disclosure Agreement
Initial Designs
Estimated Work Hours
Diving Projects into Sprints

Development & QA

Hiring Dedicated Team
Documentation
Development
Testing

Deployment & Support

Software Updation
Adding Custom Features
Post-launch Support
Backups
Our Portfolio
For every real-world problem, we have delivered software solutions which reflect our expertise in diverse verticals.
Frequently Asked Questions
Answering the most common queries by our clients, at one place.
What is GraphQL?
GraphQL is an API technology, so it can be used in any context where an API is needed. In the background program, the GraphQL server can be implemented in any programming language that can be used to build a web server. You can easily hire the best GraphQL developers from Matellio to know more about its robust use cases.
What is the difference between GraphQL and SQL?
SQL functions by querying only a single database, as the name implies. On the other hand, GraphQL presents its working as nodes/edges of a graph versus the tabular style of the relational database. If the comparison is to be done between these two, then GraphQL would be most preferred in terms of efficiency and performance.
What do you understand by a custom API?
You can develop custom APIs with our expert GraphQL developers in order to build a library of services that can be easily integrated with existing solutions to boost its efficiency and hence the capabilities. We even offer other GraphQL development services to make your project a big hit amongst all the other competitors.
What is GraphQL mutation?
Mutations usually allow you to change or edit the server-side data while returning an object which is based on the operation that is conducted. It can be also be used to perform a lot of functions, including inserting, updating, or deleting data. Dgraph is the one that generates mutations for each type of GraphQL that is defined in your schema.
How is GraphQL useful?
Our robust GraphQL development services have the ability to perform the actions that you want in a single query. It ultimately saves the bandwidth and reduces waterfall requests while enabling you to request your unique data specifications.
Talk to Our Experts
Let us know. Our experts shall help you discover answers and uncover hidden opportunities.
Contact Us
About Us
As a leading GraphQL development company, our main focus remains to enable you with the best GraphQL development services that can help you succeed in the highly competitive global market.
Learn More
What Our Clients Says About Us
See what our customers think about our reliable and advanced development services in transforming their business operations.