Hire MEAN Stack Developers
With our expertise in Mean Stack Development, we can help you create a scalable, efficient, and responsive web application that meets all of your business needs. Our team of experienced MEAN developers specializes in building full-stack web applications using the latest technologies and tools.
Fuel Your Business with top-quality MEAN Stack Development
Get started with our extensive range of MEAN Stack Development Services from our experts at cost-effective prices.
A Trusted MEAN Stack Development Company for Your Web App Needs
Our Mean Stack Development Company offers end-to-end web development services, from requirement gathering to deployment, ensuring that you get a seamless and hassle-free experience. Our development process involves agile methodologies, continuous integration, and continuous deployment, ensuring that your project is delivered on time, within budget, and with the highest quality standards.
We are committed to delivering superior customer service and support, ensuring that your web application runs smoothly and is scalable to meet your growing business needs. We also offer post-deployment maintenance and support services to ensure that your application continues to perform optimally. If you want to utilize MEAN for your project, you can consult with our experts.
Hire Dedicated MEAN Stack Developers Flexibly!
Get dedicated MEAN stack developers quickly to get started with project development.
Hire Now
Why Hire MEAN Stack Developer from Matellio?
Our entire process revolves around the peace of mind for our clients, explore what you get when you choose us.
Decades of Experience
We make digital transformation easy with our skilled and experienced workforce. Our app developers are proficient in developing quality apps.
Quality Development
We believe in delivering quality with great customer experience. That's why we follow Agile methodology to make the best use of resources.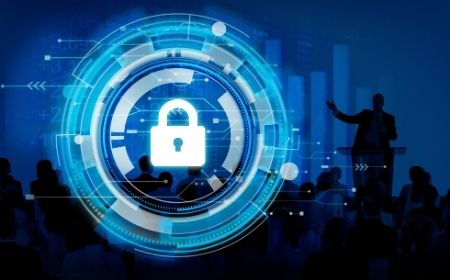 Secure Applications
Our expert MEAN Stack developers promise to deliver a completely secure and reliable application with custom and full-proof security features.
Flexible Hiring Modules
Our hiring models are so flexible and are perfect to cater to different needs of our clients. You can choose from what best suits you.
No Hidden Costs
We offer custom MEAN Stack applications at best competitive prices. You pay only what you have agreed to with our no hidden cost policy.
Best Prices
All our past clients have witnessed a 50% reduction in development costs than our competitors. That shows our pocket-friendly approach.
Hiring MEAN Stack Developers is Just a 4 Step Process
Onboarding the right developers for your project is just a four-step process.
Share Requirements

Share your development needs, such as skillset, experience, technology, and the number of developers.

Interview Profiles

Select developers from the profiles sent by our experts and screen them as per your requirements.

Select a Hiring Model

Choose the hiring model that meets your requirements and resolves your remote hiring concerns.

Start Development

Introduce the developer to your development environment and begin production right away.
Our Portfolio
For every real-world problem, we have delivered software solutions which reflect our expertise in diverse verticals.
Frequently Asked Questions
Why should I hire MEAN stack developers from Matellio?
Matellio developer provides some immense benefits to the clients like:
Client centric development
Cost Savings
On time delivery
Quality development
How much does it cost to hire a MEAN Stack developer?
The cost of hiring a MEAN expert depends upon various factors such as:
Experience
Hiring Duration
Number of developers hired
Project Complexity
What engagement models are offered by Matellio?
Matellio offers the following three engagement models:
Turnkey model
Dedicated developer model
Hourly model
How long will it take to develop an web application using MEAN stack?
Developing an web application depends upon their types. Some of them are:
Static web applications
Dynamic Web Apps
Progressive web apps
Web Portals
eCommerce web apps, etc.
Based on type, the development time is estimated. Static web applications can take about three months to develop compared to complex apps, which can take up to 1 year and still stay under development. The development time depends mostly upon the functionality of the web app.
Which companies use MEAN Stack?
There are many brands out there that have been using MEAN Stack to enhance their web apps and business operations. To name a few, we have:
Accenture
Fiverr
Sisense
UNIQLO
Raindrop.io