Hire NodeJS Developers to Extend Your Team
Connect with the top-rated NodeJS developers in no time! Find the best dedicated developers for your NodeJS project with our flexible and cost-effective hiring models personalized to your business needs.
Elevate Your Business with Top-Quality NodeJS Development Services
Get started with our extensive range of NodeJS development services from our experts at cost-effective prices.
A Trusted NodeJS Development Company for Your Business
Begin your digital transformation by creating feature-rich and technologically advanced web solutions and mobile applications with our experts. Connect with our professional NodeJS programmers, and make interactive digital solutions matching your business standards. We, at Matellio, strive to deliver the best NodeJS development services that aim to increase the profits and brand value for your organization
Our certified NodeJS developers have decades of experience in offering uninterrupted and synchronous services personalized to your business needs. Whether you are a startup, or a Fortune 500 company, we have the best technology solutions catered to your business problems. That's why, we are applauded as the best NodeJS development company by hundreds and thousands of businesses across the world.
Hire Dedicated NodeJS Developers Today
Use our flexible engagement models to reduce the cost of hiring and elevate your development process easily.
Book a Free Expert Consultation
Why Hire NodeJS Developers from Matellio?
Our entire process revolves around the peace of mind for our clients, explore what you get when you choose us.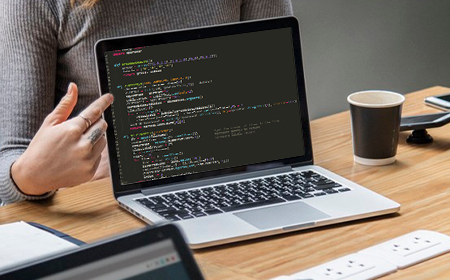 Quality Code
The NodeJS developers you hire from Matellio, are trained to maintain the quality of code, everything coming from our experts is of the utmost quality.
Verified Skillset
We believe in delivering quality with great customer experience. That's why we have one of the finest and experienced NodeJS developers for your project.
Cost Reduction
All our past clients have witnessed a 50% reduction in development costs than our competitors. That shows our pocket-friendly development approach.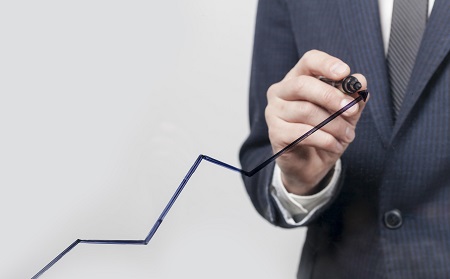 Need-based Scaling
Scale your business applications as per your growth. Hire NodeJS developers at flexible pricing models based on your needs.
Customized Applications
We know that every business has different needs and customer requirements, that's why all our solutions are customized as per your needs.
NDA
We are completely comfortable with your requirement of an NDA, just let us know in the email and we will help you out with the procedures.
Core Technologies We Work Upon
We design, build and support websites and apps for clients worldwide. We make your business stand out. Interested? Let's chat.
Hire Dedicated NodeJS Developers in No Time. See How We Work!
Hire an experienced development team from Matellio in no time. Here's how we work.
Request For Quotation

Expert Consultation
Market Analysis
Idea Feasibility
Cost Estimation

Requirement Planning

Non-Disclosure Agreement
Initial Designs
Estimated Work Hours
Diving Projects into Sprints

Development & QA

Hiring Dedicated Team
Documentation
Development
Testing

Deployment & Support

Software Updation
Adding Custom Features
Post-launch Support
Backups
Our Portfolio
For every real-world problem, we have delivered software solutions which reflect our expertise in diverse verticals.
Frequently Asked Questions
Answering the most common queries by our clients, at one place.
What is NodeJS and how does it work?
NodeJs is a backend framework that helps developers to build web and mobile applications with ease and efficiency. It uses JavaScript for developing feature-rich custom solutions for startups and enterprises. The working of NodeJS is quite simple. NodeJs uses an event-driven I/O model which helps to call the data when required which eventually makes NodeJs application faster and lightweight.  
What big companies use NodeJS?
NodeJS has today become a prominent backend framework for creating robust web apps and mobile applications. Besides that, it can also be used to create chatbots, and custom plugins for the web apps. Hence, NodeJS development is extremely popular amongst many leading companies like: 
Netflix

 

Uber

 

LinkedIn

 

Trello

 

NASA

 

PayPal

 

Medium

 

eBay, and so on

 
What is NodeJS used for?
NodeJS is used in a number of custom applications like web apps, plugins, APIs, mobile apps, chatbot, serverless applications, real-time applications, and so on. Besides that, it is also used in developing advanced enterprise applications like social-media apps, music streaming apps, and in full stack app development. 
Is NodeJS backend or front end?
NodeJs is a runtime environment that is helpful for the developers to create both the front-end and backend of the web applications using JavaScript. However, NodeJS is more apt for backend development as it offers unique APIs that support the server-side applications more readily than client-side apps. Hence you can hire NodeJS developers for your front-end and backend development easily.  
Why hire NodeJS developers?
When you work with a dedicated NodeJS development team, you get complete access to real-time communication, scalable project development with our Agile methodology. Your application will be light, fast and highly efficient, giving you complete access. 
Talk to Our Experts
Let us know. Our experts shall help you discover answers and uncover hidden opportunities.
Contact Us
About Us
Our expert Nodejs developers can help you develop the best solution for your business leveraging the latest technologies.
Learn More
What Our Clients Says About Us
See what our customers think about our reliable and advanced development services in transforming their business operations.