Hotel Property Management Software Development
Powerful and fully integrated hotel property management software to help you create, evolve, and refine your services to optimize your sales and profits.
Explore Our Services
How Can a Hotel Property Management Software Help Your Hospitality Business?
A robust hotel PMS with amazing built-in tools to track and manage clients and properties, can help you manage your hotel's various aspects rather easily. With hotel PMS, you can gain access to hundreds of property listings, can stay in compliance, and can manage your property information 24*7. It improves your efficiency in managing front-desk tasks such as booking reservations, checking guests in and out, managing room availability, etc. The software also enables you to save resources and time by eliminating humongous amount of paperwork.
Talk to Consultant
Exclusive Hotel Property Management Features
Grow your vacation rental business by implementing these robust features to your accounting and booking management software.
Want More Custom Features for Your Hotel PMS?
An innovative hotel property management software can leverage next-gen tech for cutting edge solutions!
Book a Slot
Custom Hotel Property Management Development Services
Custom software services included in Property Management Software to automate, manage and simplify your tedious property related tasks.
Property Management CRM
Expertly designed and fully customizable CRM integration to enable the hotel property managers and real estate marketers store their critical information, grow their customer base, and enhance their customer services and marketing campaigns. The software will help you build stronger relations with your customer for improved brand positioning.
Customizable Email Templates
Effective Communication Process
User-friendly Portals
Seamless Search Process
Cloud-based Management Systems
Our experts provide cloud-based, custom hotel property management services to help property marketers manage their daily operations. You can access all your critical documents anytime, and can safely store your property listings and client's data in a central repository simplifying the access to custom-built mobile apps and SaaS software.
Fully Expansive Modules
Secured Data
Seamless and Powerful Integrations
Large Network Access Service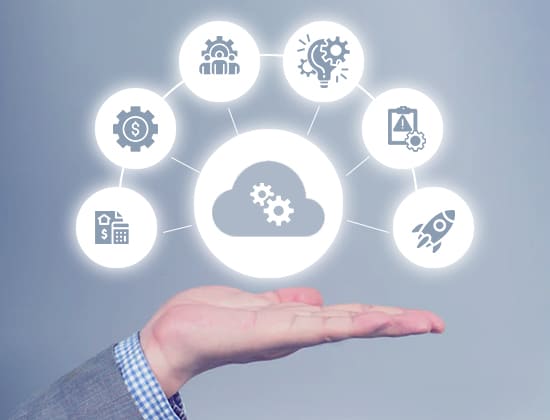 Real Estate ERP Solutions
Our robust hotel property management software includes all the accounting and ERP functionalities like tax management, payroll integrations, commission calculations and much more for residential and commercial property holders/managers. The ERP will streamline the flow of data ceaselessly to improve automation of recurrent tasks with better accuracy in results.
Optimized Accounting
Online Leasing
Financial Services
Real-time Data
PMS Interfaces
We develop powerful end-to-end hotel property management systems, including multi-property interfaces, automated tools, and compliance modules to simplify the property manager's tasks and enhance working operations. The interface can also be embedded with analytics capabilities to improve your decision-making processes with advanced business intelligence.
Task Automation
Multi-property Management
Intuitive Dashboards
Boastful API Service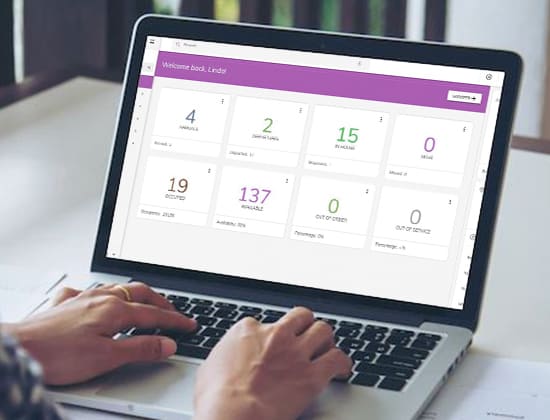 More Dedicated Solutions for Your Travel & Hospitality Business
We build bespoke travel and hospitality software with custom features to help you streamline your workflows.
How Much Does a Hotel Property Management Software Development Cost?
Why Matellio for Hotel Property Management Software Development?
Frequently Asked Questions
1. What is a hotel PMS?
A hotel PMS or hotel property management system software is an integrated environment with toolkits that facilitates management of all the major and recurrent front-office operations, such as on-site reservation, guest check-in/checkout, managing room rate updates, managing utility expenses, calculation of additional charges, etc. 
2. How do I collect rent payments online?
Our hotel property management software has in-built online payments options which caters to every need of the managers and house owners by offering them digital payments option, debit/credit card options, and much more. 
3. Can you provide a mobile app for hotel PMS?
Yes, we can help you develop a robust mobile application for accessing hotel property management tools. Our team has expert mobile application developers that could transform your existing desktop solutions into powerful mobile apps. 
4. I want to switch to Property Management Software, but I'm afraid of losing my existing data. Can you help with its migration?
Matellio offers dedicated services in data migration and has experience in migrating vast datasets from and to varied technologies. Our experts will secure all your historical data with backup and migrate it to the software of your choice. 
5. What is Matellio's core of expertise in Hotel PMS development?
Matellio provides first-class solutions for hotel property management systems for varied platforms and custom functionalities. Here is our list of expertise- 
Web App Development

 

Mobile App Development

 

Desktop Software Development

 

Custom Enterprise Solutions

 
6. I have an idea about software development. Can we work on it?
Yes, definitely! We always welcome new and innovative ideas from users. You can discuss your ideas with our development team to get a clear picture about the feasibility of the concept. 
7. Do you develop mobile applications for Hotel PMS?
Matellio with its expertise in developing enterprise mobility solutions is your trusted hotel PMS software development company. Of course, we develop bespoke mobile apps so you can manage your hotel property from any remote place and at any time, so you can run your business without unnecessary halts. 
8. What different functionalities does a Hotel PMS handle?
A custom-built hotel PMS software will effectively streamline most, if not all, of the daily tasks. Here's a list of common functionalities a hotel PMS solution offers- 
Individual reservations

 

Guests check in/out

 

Group bookings

 

Housekeeping and maintenance

 

Invoicing

 

Cashiering

 

Analytics and reports

 

MICE processes

 

Channel management

 

Online booking engine integration, and more.