IoT Analytics Solution
Terabytes of data are generated by your IoT devices daily, and we ensure you can use them properly. Our IoT analytics solution aims at creating a system where every bit of data is recorded and used as per requirements.
Grow Your Business With Matellio's IoT Analytics Services
IoT analytics is one of the essential services any IoT-based solution and service provider requires. Data is the world's new gold, and having tons of important data wasted is a missed opportunity. We enable data-driven growth for our clients and enable a fortified and linear approach toward it. The analytics also helps you derive a majority of risk mitigation insights, which would help you grow without doubts. With all the data formulated, you can ensure to move ahead with concrete strategies based on actual analysis and drive your business towards growth.
Get Consultation
IoT Analytics Use Cases
See how IoT analytics is transforming different businesses and industries.
Leverage the Data Processed Through Your IoT Analytics Solution
Explore how you can mitigate risks, and grow your business exponentially with and IoT analytics solution.
IoT Analytics Service Offerings
Explore our range of services offered for analyzing and sorting data generated through IoT systems.
Data Architecture & Pipelines Design
Our experts know the best data architectures and pipelines suited to IoT solutions. We can build a robust data collection and gathering tool, implement SQL as well as machine learning algorithms, and make a comprehensive system.
Database Queries

 

Real-Time Data Sharing 

 

Machine Learning Algorithms

 

Data Analytics

 
Data Architecture Consulting
Our consultants analyze your entire system and create a list of valid data points that are being generated. We will assist you with everything you can use for your benefit and enable a seamless data architecture.
System Mapping

 

IoT Device Analysis

 

Architecture Wireframe

 

Data Points Integration
Migration Services
We offer migration services to offer you more suited analytics while accounting for your previous architecture. We can help you build a better data analytics platform and migrate the data from your previous platform seamlessly.
Historical Data Migration

 

Reusing Data Points

 

New Integrations

 

Architecture Mapping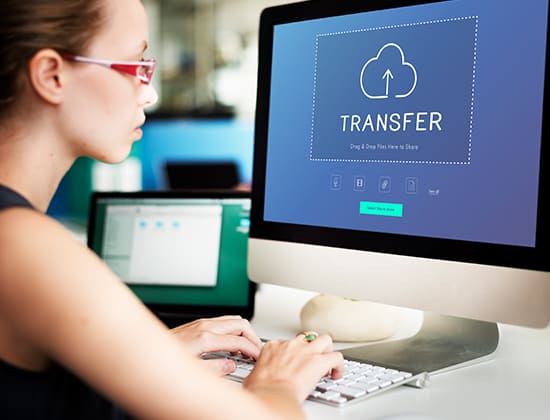 ETL Integration
Extract, transform, the load is a kind of data integration that enables a centralized view of everything that's been generated. Our excerpts create a perfect dashboard to leverage every representation of data being gathered.
Data Security

 

Data Visualization 

 

Data Mapping

 

Data Representation
We are Trusted by Businesses Across the Globe
Frequently Asked Questions
1. What is IoT Analytics?
IoT analytics refers to the process of analyzing the vast amounts of data generated by Internet of Things (IoT) devices to gain valuable insights and knowledge. IoT analytics involves collecting data from sensors and other IoT devices, storing the data in a database or other storage system, and analyzing the data to extract insights and patterns. 
2. What is the role of data analytics in IoT?
Data analytics plays a crucial role in IoT as it helps organizations extract valuable insights from the massive volumes of data generated by IoT devices. The role of data analytics in IoT includes: 
Detecting anomalies and predicting failures

 

Improving operational efficiency

 

Enhancing customer experience

 

Enabling data-driven decision-making
3. How do you analyze IoT data?
Analyzing IoT data involves several steps, which include: 
a. Data collection: Collecting data from IoT devices using sensors, gateways, or other data collection mechanisms. 
b. Data storage: Storing the data in a database or other storage system that can handle the high volume, velocity, and variety of IoT data. 
c. Data preprocessing: Preprocessing the data to clean it, remove missing or irrelevant data, and transform it into a format suitable for analysis. 
d. Data analysis: Using statistical or machine learning techniques to extract insights, patterns, and trends from the data. 
e. Visualization: Presenting the results of the analysis in a visual form, such as charts, graphs, or dashboards, to help users understand the insights and make informed decisions. 
f. Integration: Integrating the analysis results with other systems or applications to take action based on the insights gained from the IoT data. 
4. How many types of analytics are needed for IoT?
The types of analytics for IoT depend on various data types and formats, as well as when it was captured. There are descriptive analytics, real-time analytics, predictive analytics, and more. The types of analytics needed would ultimately be decided based on your requirements from the solution we build for you.  
5. What are the crucial aspect when planning an IoT analytics project?
Planning and execution are both important aspects; without them, most of us are bound to fail. If you require assistance in either or both, all you need to do is contact us, and we will help you out. Our consultants have tons of experience in building flawless IoT analytics platforms and can help you create the perfect one.  
6. Do I need clean data from the start?
Cleaning historical data is usually considered a headstart. While you won't have to invest anything on the development end, utilizing your historical data sets can end up getting a much better IoT analytics solution.