Planning on Salesforce Community Cloud implementation?
Hire Salesforce developers who can integrate Salesforce Community Cloud in your solution.
Request a Free Quote
What is Salesforce Community Cloud?
Salesforce Community Cloud is a service on offer by Salesforce, which lets you create spaces online as communities for your brand. The Salesforce Community Cloud consultants help connect users, customers, and partners at the same time on one single platform.
The Community Cloud is used to improve interaction & build an online presence for businesses. The data from the Community Cloud can help gain further knowledge into the behaviors of everyone using it, giving businesses an opportunity to know users better.
The services we provide for the Salesforce Community Cloud.
We help you leverage the capabilities of the Salesforce Community Cloud to the maximum extent. Combined with our expertise in online space creation, we can build the best branding and business integration solution for your business.
Our Portfolio
For every real-world problem, we have delivered software solutions which reflect our expertise in diverse verticals.
Why Choose Matellio?
Our Salesforce Community Cloud developers ensure your online is the best possible, they combine their capabilities and Salesforce best practice to deliver the perfect online space build for your business.
Salesforce Experts
Our team of Salesforce experts makes sure you get the most out of your budget spent on Salesforce Community Cloud integration in your business.
Transparent Agreement
Our work agreements are client-focused, you get to hire on your own terms. If you want special arrangements, we take care of them all, just let us know.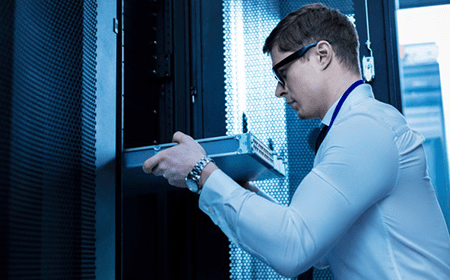 Salesforce Maintenance
Maintenance and support are free for 30 days after the project is delivered, anything that comes up as an issue with the solution will be resolved free of charge.
Salesforce Consultants
Our Salesforce Community Cloud consultants will guide you through the entire process of using Community Cloud and the best practices to take care of.
Flexible Hiring
Hire our Salesforce developers the way you want, we offer various hiring models along with customized hiring models for the clients with special demands.
Expert Architects
Our software architects ensure they integrate Salesforce Commerce Cloud completely into your system, ensuring the most output from your investment made.
The Process of Hiring Salesforce Developers
We at Matelio believe in providing utmost ease to our clients for hiring our developers and starting their projects. Here's the process we follow.
Request For Quotation

Consultation from BA
Market Analysis
Feasibility Check
Estimated Cost & Time

Requirement Planning

NDA
Initial Design
Estimated Work Hours
Sprint Planning

Development and Testing

Building the team
Documentation
Development
Testing

Support and Maintenance

Software Updation
Adding Custom Features
Post-launch Support
Backups
Frequently asked questions
Answering the most common queries by our clients, at one place.
1. What do you mean by Salesforce Community Cloud?
The Salesforce Community Cloud is used to build an online community for interaction between the customers, agents, and the stakeholders of your business.
2. What are the benefits of Salesforce Community Cloud?
There are various benefits of using the Salesforce Community Cloud, it helps you build an online community where all stakeholders and customers can easily connect.
3. Will you configure Community Cloud according to my software?
Our Salesforce experts will ensure complete integration and configuration of the Salesforce Community Cloud in your software and applications.
4. How much does it cost for Salesforce Community Cloud?
The cost would totally depend on the business requirements you want to be fulfilled from the software we create for you, it is hard to tell without knowing the particular needs of our clients.
5. Can you assist me with choosing the right Salesforce Services?
Salesforce has many services on offer along with the Community Cloud, our Salesforce consultants will help you with choosing the right ones.
6. Do small companies require Salesforce Community Cloud?
Everyone can use Salesforce, and it benefits everyone differently. Even though the initial investment might be big for small businesses, it can also be thought of as a stepping stone to grow.
7. Will I require custom software for Salesforce Community services?
The custom software will ease up the tasks of your business by a huge margin, and lets you fully utilize the power of the Salesforce services suite.
8. Why should I choose Matellio as a Salesforce Community Cloud expert?
We have vivid experience in integrating the best of Salesforce into business solutions, we can help you with our expertise in custom software development and web and mobile development.
9. Who is a Salesforce Community Cloud expert?
A Salesforce Community Cloud developer can be called an expert with years of vivid experience of working with various clients and into different business niches.
10. Are mobile apps included as a part of the development package?
If you want a mobile app, we are mobile application development experts. We can create a Salesforce-based mobile application for you, and integrate it with Salesforce Community Cloud.