Planning on Salesforce Financial Services Cloud implementation?
Hire Salesforce developers who can integrate Salesforce Financial Services Cloud in your solution.
Request a Free Quote
What is Salesforce Financial Services Cloud?
Salesforce Financial Services Cloud is a service that lets you manage the complete finances of your clients from one place. Financial Services Cloud is the futuristic approach towards wealth management, it improves productivity so you can focus on giving clients the best service.
Financial Services Cloud Salesforce makes wealth management easier and better, with a variety of features right at the agent's disposal. We will integrate the best of Salesforce services right into your software solution to let your users work at maximum efficiency.
The services we provide for the Salesforce Financial Services Cloud.
We want you to make the most of your investment in Salesforce Financial Services Cloud, we offer various solutions and services for the same. From development to Salesforce Managed Services, we provide all to our clients.
Our Portfolio
For every real-world problem, we have delivered software solutions which reflect our expertise in diverse verticals.
Why Choose Matellio?
Our Salesforce Financial Services Cloud developers make sure you can do the best for your clients. We ensure you can use the Financial Services Cloud to the fullest extent to make better financial decisions.
Salesforce Experts
Our Salesforce experts ensure the quality of every line of code written for your custom solution while ensuring a perfect integration of the Salesforce services.
Transparent Agreement
If you require a nondisclosure agreement, just let us know and we will make the arrangement, we make our contracts and agreements transparent.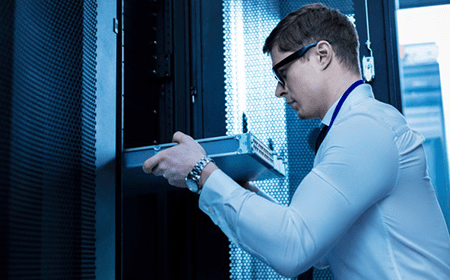 Salesforce Maintenance
Our support and maintenance services extend our trust in the products we create, you get 30 days of free maintenance from the date of delivery.
Salesforce Consultants
Our Salesforce Financial Services Cloud consultants ensure you invest in the right service of Salesforce while expertly putting required features.
Flexible Hiring
Hire on your terms from Matellio, as we ensure the clients can get from some of the most flexible hiring models on offer by companies.
Expert Architects
Our architects design the software in a way that makes using Salesforce Financial Services Cloud easier and improve productivity over time.
The Process of Hiring Salesforce Developers
We at Matelio believe in providing utmost ease to our clients for hiring our developers and starting their projects. Here's the process we follow.
Request For Quotation

Consultation from BA
Market Analysis
Feasibility Check
Estimated Cost & Time

Requirement Planning

NDA
Initial Design
Estimated Work Hours
Sprint Planning

Development and Testing

Building the team
Documentation
Development
Testing

Support and Maintenance

Software Updation
Adding Custom Features
Post-launch Support
Backups
Frequently asked questions
Answering the most common queries by our clients, at one place.
1. What do you mean by Salesforce Financial Services Cloud?
Salesforce Financial Services Cloud helps you get the most of your requirements met into the financial management space, ensuring maximum efficiency.
2. What are the benefits of Salesforce Financial Services Cloud?
Wealth management is much easier with the Salesforce Financial Services Cloud, it helps you with all the Financial Services for all your clients and users.
3. Will you configure Salesforce Financial Services Cloud according to my software?
Our Salesforce experts ensure complete configuration according to your custom software, be it Salesforce Financial Cloud Services or other Salesforce services.
4. How much does it cost for Salesforce Financial Services Cloud?
The integration cost and the service cost both depend on the software solution we are looking to put it into. As soon as you share your requirements and business details with us, we would share a quote for it.
5. Can you assist me with choosing the right Salesforce Services?
Yes, our consultants will help you with the best in Salesforce and assist you for choosing the best solution possible. We will assist you with complete Salesforce services and integration for Financial Services Cloud Salesforce.
6. Do small companies require Salesforce Financial Services Cloud?
Yes, every company can use the Salesforce Financial Services Cloud, if you need to manage a client's wealth, you can use the Financial Cloud Services.
7. Will I require custom software for Salesforce Financial Services services?
It depends on how much you need to ease the pressure on your teams, we can create a custom solution that can be used to manage the complete wealth of your clients.
8. Why should I choose Matellio as a Salesforce Financial Services Cloud expert?
Our experience in Salesforce development and the expertise of our Salesforce developers help us stand out from the crowd and make us one of the best choices for Salesforce development.
9. Who is a Salesforce Financial Services Cloud expert?
A Salesforce Financial Services Cloud developer can take all your requirements and build them into a complete custom software solution for your business.
10. Are mobile apps included as a part of the development package?
Our expertise as a mobile app development company ensures you get the most from your investment, and if you want and require a mobile app, we can create one for you.