Looking for Salesforce Implementation Company?
We offer Salesforce Implementation services for you to make the most out of Salesforce services and platforms.
Request a Free Quote
What is Salesforce Implementation?
Salesforce offers various different services, and we implement them directly in your own custom solution. Salesforce implementation involves a long process of combining features offered by Salesforce, with the features you currently have or want in your software solution.
Our Salesforce implementation services include consultation and implementation of the services that you want or the ones that suit or complement your business needs. We ensure complete integration with your software, so you can expect seamless business processes.
What Salesforce Implementation services do you offer?
We offer Implementation for all the Salesforce services on offer. We implement the services that would suit your requirements while ensuring they work in perfect sync with the features you currently have in your software solution.
Our Portfolio
For every real-world problem, we have delivered software solutions which reflect our expertise in diverse verticals.
Why Choose Matellio?
We have gained immense experience in the field of Salesforce since the beginning of it all. Our Salesforce implementation services enable businesses of all sizes to make fuller use of the Salesforce services they invest in.
Salesforce Experts
Our Salesforce expert developers ensure maximum feasibility, and minimum time to build, when implementing Salesforce services into your custom solution.
NDA
If you are looking for an non-disclosure agreement, we have you covered with our special contract. We have strict terms and conditions of an NDA, ensuring confidentiality.
Support
We provide thirty days of free support and maintenance from the date of the developer, for all the Salesforce projects we work upon, even for implementation.
Testing
Your software solution will be thoroughly tested throughout the development phase, we ensure perfect implementation of all Salesforce services you choose.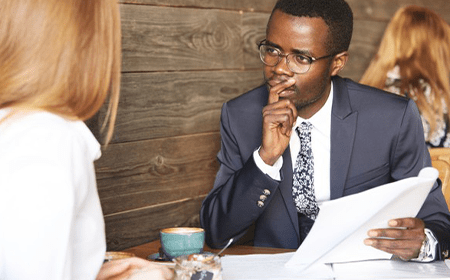 Flexible Hiring
We have kept our hiring models extremely flexible, we believe in a global world and ensure you can hire resources on your own terms, no matter where you are.
Expert Architects
Our architecture is the main reason why we are so popular in our field of work, we ensure your software solution to be robust while offering maximum flexibility.
The Process of Hiring Salesforce Developers
We at Matelio believe in providing utmost ease to our clients for hiring our developers and starting their projects. Here's the process we follow.
Request For Quotation

Consultation from BA
Market Analysis
Feasibility Check
Estimated Cost & Time

Requirement Planning

NDA
Initial Design
Estimated Work Hours
Sprint Planning

Development and Testing

Building the team
Documentation
Development
Testing

Support and Maintenance

Software Updation
Adding Custom Features
Post-launch Support
Backups
Frequently Asked Questions
Answering the most common queries by our clients, at one place.
1. What exactly does Salesforce implementation mean?
Salesforce offers various services, and we help you with their implementation in your very own custom software solution, so as to ensure the services work in sync with each other.
2. Who are Salesforce implementation consultants?
Implementation of Salesforce services can become highly complicated, as it is twice as complicated due to two different entities being involved, the Salesforce implementation consultants make it easier for you.
3. Will you configure Salesforce according to my software?
Of course, we will implement the Salesforce services per your requirements, and configure them to ensure you can get started working with your new solution in no time at all.
4. How much does it cost to implement Salesforce?
The cost will be highly dependent on the software solution you currently have or are planning to get built, we will be able to give you an estimate after you send in your requirements.
5. I am looking for Salesforce setup and configuration services, would you be able to help?
Our team of Salesforce experts will help you with everything, you just need to gather your requirements, and we will take care of the rest of it.
6. Can you assist me with choosing the right Salesforce services?
Yes, as a part of our Salesforce implementation consultation services, we will help you with your entire journey of choosing and implementation of Salesforce services.
7. Do small companies require Salesforce Implementation services?
The size of the company isn't really the deciding factor for it, as it all depends on the complexity of the software solution you are looking forward to, and the Salesforce services you want to be implemented.
8. Can Salesforce Implementation be done in a pre-built solution?
We recommend a custom new software solution for maximum efficiency and benefit, but of course, we can and will implement Salesforce services in your pre-built solution.
9. Why should I choose Matellio as a Salesforce Implementation expert?
Matellio has years of experience in building products around Salesforce services, our team will ensure maximum efficiency, lowest cost, and lowest time to build.
10. Will you be able to implement Salesforce services in my mobile application?
Salesforce offers platforms for building scalable mobile applications, we will have to see the current application, and would be building a new one in case it doesn't work around it.