Planning to Migrate Your Data to Salesforce?
Look no more! Confidently move your existing data to the Salesforce platform using our cost-effective and reliable Salesforce data migration. Convert every possible source into an optimal data structure that enables your organization to grow and make profitable and informed business decisions.
Why Your Business Needs Salesforce Data Migration?
Simplify the challenging and tedious data migration process with enriched and effective Salesforce data migration. Seamlessly migrate all your records and a relational database to an enriched and high-performing Salesforce platform in a few clicks.
Extract, process, and load every single entry to a new system while maintaining the security, and integrity of your business data. Offer your teammates access-based rights and monitor the changes in your data in real-time with Salesforce data migration. Start your digital journey today!
GET FREE CONSULTATION
Accelerate Your Salesforce Database Migration With Our Top Services
Enjoy our extensive range of automated services that smoothen your Salesforce database migration.
Ready to Migrate Your Data to Salesforce?
We as an expert in Salesforce Data migration can make that happen in a few clicks.
Get Started
Why Choose Matellio for Salesforce Data Migration?
Discover the amazing benefits that makes us stand out from the competition when it comes to Salesforce data migration.
Streamlined Process
Hundreds and thousands of businesses trust us with a streamlined and personalized data migration service that matches their business goals.
Salesforce Migration Experts
We have expertise in enabling a smooth and faster data migration to your customized Salesforce solution at cost-effective prices.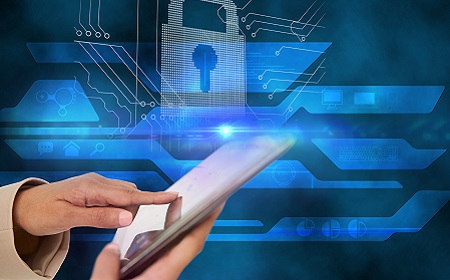 Data Security
We ensure complete safety of your critical data by offering a non-disclosure agreement (NDA) that safeguards your privacy and data protection.
Reliable Support
We offer complete support for the salesforce data migration services; you can simply contact us, and we will get right down to solve your problem.
Repeated Clients
We have been applauded as highly customer-centric and this has been the reason to choose Matellio again for data migration services.
100% Satisfaction
From dedicated project managers to consultants, our team ensures 100% satisfaction of our clients in the best possible way.
Our Portfolio
For every real-world problem, we have delivered software solutions which reflect our expertise in diverse verticals.
Our Flexible Hiring Models
Choose the best pricing models that best fit your business.
Frequently asked questions
We now have an FAQ list that we hope will help you answer some of the more common ones.
1. What is data migration service?
Data migration is the process of moving or upgrading your data to a more convenient and modern platform that enables you to do more complex operations on your data. With a proper and efficient data migration technique you can not only save on your cost and time, but can even eliminate the critical issues like disaster recovery, replication of data, inaccuracy in transfer of data, and so on.
2. What is data migration in Salesforce?
Salesforce data migration is nothing but transfer of your enterprise data to Salesforce platform. With Salesforce data migration you can import and store your critical data to Salesforce or from a Salesforce legacy source organization to any external target. However, before implementing Salesforce data migration, it is important to import object data in the correct sequence to maintain record relationships. 
3. How much does data migration cost?
The cost of data migration depends largely on the technique you are using. For instance the cost of AWS database migration service may differ a lot from cloud data migration. Similarly, the cost of cloud or on-premise data migration may differ from Salesforce data migration. Hence, you should consult with our experts to exactly know your service cost depending on your business needs.
4. Why is data migration needed?
Data migration is an important aspect in almost all the industries as it protects the data from many natural and human-made disasters. Moreover, it even ensures the safety, and upgradation of the data in a timely and efficient manner. With data migration, you can upgrade or consolidate the server, and storage hardware, and could also work on large-scale virtualization projects. 
5. How much will Salesforce data migration service cost?
The cost of migrating your databases to Salesforce will solely depend on the type and size of your data. We cannot predict the accurate cost without evaluating the complexity, size and type of your enterprise data. That's why, we offer free data consultation services that you can leverage to know the estimated cost of data migration to Salesforce.
6. How can I benefit from data consulting?
If you are planning to improve your business strategy, customer experience, build new solutions, data consulting will help you build the perfect strategy. We are experienced in working with some of the biggest IT companies in the world and have created various AI-based solutions which need data science at the core.
7. Why choose Matellio for Salesforce database migration?
At Matellio, we have access to some of the best data migration tools and Salesforce experts. Moreover, our years-long experience in Salesforce database migration also makes us one of the best choices for satisfying all your data migration needs. You can contact our business analyst or can visit our portfolio section to know more about our past success stories on Salesforce services. 
8. What are data migration tools?
Data migration tools are vital components that help the user to read, analyze, load and transfer the databases from a source location to a target location. These tools use special architectural design and processes to transfer data smoothly and efficiently such that the extracted data is compatible with the target location.
9. What is a Data Loader in Salesforce?
Data Loader is a robust application of Salesforce that is used to import or export bulk data into the Salesforce platform. This client application reads and extracts the complete records from a CSV (comma-separated values) file, and that data is loaded into the Salesforce platform for further use.
10. Do you also offer other Salesforce services along with Salesforce data migration?
Yes, we do offer various other Salesforce services like app development, Salesforce integration, custom development, Salesforce managed services, and so on at cost-effective prices. You can visit us or can fill our consultation form below to know more about our Salesforce development services.