Make Your Software Migration Risk-Free and Effective
Upgrade your legacy systems to more secure, modern, and state-of-the-art platforms with our professional Software Migration Services. Eliminate the threat of running unsupported hardware and software and increase the flexibility of your enterprise applications.
Why Your Business Needs Software Migration?
Modern and advanced applications have become a need in today's competitive era. That's why, with our Software Migration Services, we ensure to upgrade and migrate your existing legacy systems to a feature-rich web-based platform that works smoothly using the latest technologies.
From architectural change, migration of operating systems, and risk-averse data migration, to feature enhancements, quality documentation, third-party integrations, and application performance testing, get a complete suite of Software Migration Services for your business.

GET FREE CONSULTATION
Accelerate Your Software Data Migration With Our Top Services
Enjoy our extensive range of automated services that smoothen your Software Migration
Automate Your Software Migration Journey With Us!
Experience a reliable and cost-effective Software Migration Services Personalized for your enterprise.
Get Started
Why Choose Matellio for Software Migration Services?
Discover the amazing benefits that makes us stand out from the competition when it comes to Software Migration.
On-Time Delivery
Our agile methodology ensures to keep you in loop for a budget friendly and personalized service perfectly catered to your needs.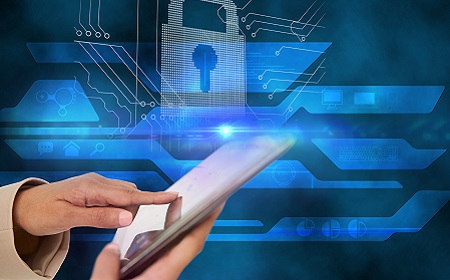 Data Security
An NDA means a lot to our entire team and us; if you want one, you can simply let us know about it, and we will make the necessary arrangements.
Trusted Name
We have been applauded as highly customer-centric by many of our clients, and have been told that this has been the reason to choose Matellio again.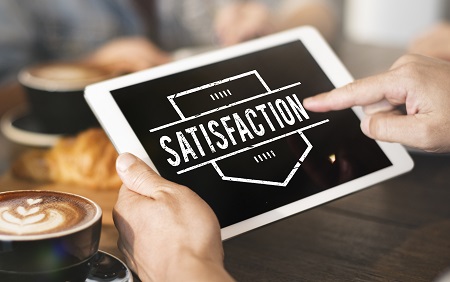 User Satisfaction
From dedicated project managers to consultants, our team ensures 100% satisfaction of our clients in the best possible way.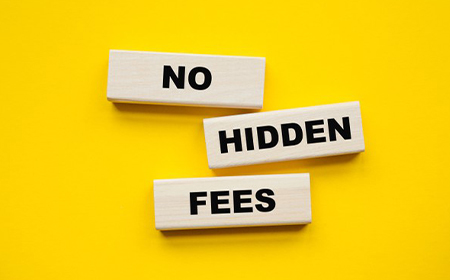 No Extra Charges
We always deliver professional and reliable services to our clients and ensure to fulfil their business needs in a cost-effective manner.
Choice of Services
We haven't limited ourselves to only one type of service, you can leverage a complete suite of enterprise services perfectly catered for your business needs.
Our Portfolio
For every real-world problem, we have delivered software solutions which reflect our expertise in diverse verticals.
Our Flexible Hiring Models
Choose the best pricing models that best fit your business.
Frequently asked questions
We now have an FAQ list that we hope will help you answer some of the more common ones.
1. What is the Software Migration process?
Software migration is abroad term in data migration services that largely deals with the upgradation of old legacy systems into new and advanced web-based applications. With software migration you can seamlessly transfer all your data and accounts to a new operating environment. Besides that, critical tasks like upgrading the server, managing the database migration, and even enhancing the features and architectural design of the applications falls under software migration services.
2. How much does Software Migration Services cost?
The cost of software data migration depends largely on the technique you are using. In addition to that, the software migration also depends on your business requirements. For instance, if you only want to migrate your existing software data to a new system, then the cost will be minimal depending on the type of your data. However, if you also want to upgrade your technology stack, and server, then the cost will vary depending on your needs. Hence, the best way is to consult with our software migration experts and get an accurate estimation for your service.
3. Why is software data migration needed?
Software data migration has today become an essential aspect as it helps to shift your enterprise applications to a more advanced version. With a reliable and professional software migration expert, you could potentially step into a whole new digital era in just a few clicks. Software migration services not just helps you upgrade your underlying technologies and architecture, but even reduces the operational cost, while increasing the efficiency of your business operations. With software migration services, you remain ahead of your competitors, and get an uninterrupted upgradation with a few clicks.
4. What other data migration services do you offer?
Besides software data migration, we offer many other types of data migration services like:
AWS Database Migration Services

Microsoft Azure Database Migration

Salesforce Data Migration

Website Migration Services

Cloud Migration Services

Application Migration Services

Website Migration Services

Enterprise Migration Services
You can contact our experts to know more about our data migration or any other type of services for your enterprise.
5. Why choose Matellio for Software Migration Services?
At Matellio, we have access to some of the best data migration tools. Moreover, our years-long experience in Software Migration also makes us one of the best choices for satisfying all your data migration needs. You can contact our business analyst or can visit our portfolio section to know more about our past success stories on Software Migration Services.
6. Can you help me in developing a custom enterprise application?
Yes, at Matellio, you can migrate or can create any type of custom enterprise application as per your business needs at cost-effective prices. With our certified and professional experts, we make the software development a piece of cake for all our clients. Right from mobile applications, to ERP solutions, and even on-demand applications, we have a complete suite of custom services that can upgrade your existing business to a more advanced platform. You only need to fill our consultation form below, and our business analyst will handle everything thereafter. 
7. Why is data migration needed?
Data migration is an important aspect in almost all the industries as it protects the data from many natural and human-made disasters. Moreover, it even ensures the safety, and upgradation of the data in a timely and efficient manner. With data migration, you can upgrade or consolidate the server, and storage hardware, and could also work on large-scale virtualization projects.
8. Why does my startup need software migration services?
As a startup, you may have created the best MVP to grow presently in the market.however, things will not remain constant during today's competitive world. You might need a solution that can scale with you as your needs grow. That's where software migration services come in!
With professional software migration services you do not have to worry about the technology, hosting, architecture, or even database. All the relational reports are automatically upgraded and transferred to a new and advanced environment with a few clicks. Also, you get the attest of everything that further reduces your cost, and increases your business' efficiency at par.
9. Do you also offer software consulting and software development services?
Yes, at Matellio, we offer every other enterprise service that could help you step into a world of digital platforms. Our services range from digital transformation consulting, to software and app development, and staff augmentation for your custom project. You can hire our experts at flexible hiring models, and can be assured of the quality development services for your business.
10. How much time does software data migration take?
The time to migrate your software ot a new and advanced platform depends on multiple factors, the type of data, the complexity of applications, and the crucialness of the relative databases impacts the overall time of migration, hence, the best way is to consult with data migration experts to get a detailed analysis of your software data and components so that the actual time of migration could be known. The average time of software migration ranges from thirty minutes to four hours.