Looking for Risk-Free Website Migration Services?
Search no more! Migrate your old websites into a new and secure user-friendly platform with our professional and risk-free website migration services. Eliminate the risk of losing your site's visibility and rankings with our round-the-clock expert support. Begin your website migration journey today!
Why Your Business Needs Website Migration Services?
Stepping into the digital world requires a completely new and advanced platform that could resonate with your future business goals. That's where website migration services come into play! Now forget all the hassle and seamlessly migrate your business to a secure and feature-rich website.
From platform, to hosting, server, and even the content, migrate everything from one site to another without affecting their visibility using our professional and cost-effective website migration services. Enjoy a comprehensive website migration service from our experts and step into a fully digital world.
GET FREE CONSULTATION
Accelerate Your Website Migration With Our Top Services
Enjoy our extensive range of automated services that smoothen your Website Migration.
Ready to Begin Your Website Migration?
Get Professional and Reliable Website Migration Services With a Click.
Get Started Today!
Why Choose Matellio for Website Migration Services?
Discover the amazing benefits that makes us stand out from the competition when it comes to Website Migration.
Streamlined Delivery
We are trusted by our customers for a proven and trusted delivery. Our agile methodology ensures a budget-friendly and personalized service.
100% Satisfaction
We offer a complete suite of experts to make your tasks efficient. From dedicated project managers to consultants, our team ensures 100% satisfaction of our clients.
NDA
An NDA means a lot to our entire team and us; if you want one, you can simply let us know about it, and we will make the necessary arrangements.
Repeated Clients
We have been applauded as highly customer-centric by many of our clients, and have been told that this has been the reason to choose Matellio again.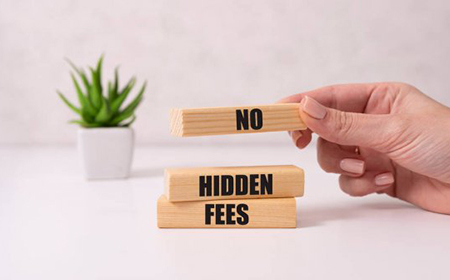 No Hidden Costs
The prices we have our deal with and in the contract are final; you don't need to worry about paying anything more than what we mutually agreed.
Choice of Services
We haven't limited ourselves to only one type of service, you can leverage a complete suite of enterprise services perfectly catered for your business needs.
Our Portfolio
For every real-world problem, we have delivered software solutions which reflect our expertise in diverse verticals.
Our Flexible Hiring Models
Choose the best pricing models that best fit your business.
Frequently asked questions
We now have an FAQ list that we hope will help you answer some of the more common ones.
1. How much does it cost to migrate a website?
The cost of our website migration services depends on multiple factors that are associated with your business. For instance, the type and size of your data, the need of new features, the type of CMS platform, and the type of hosting usually decides the overall cost of your website migration. Hence, the best way is to consult with our experts to get an accurate estimation of your custom website migration service.    
2. How do I migrate a website?
Although website migration is a hassle and risky process, you can always simplify it with our experts. Here's how you can migrate your website with Matellio's reliable migration services. 
Fill our consultation form

 
Our experts will check the new server and hosting for your site

 

Make a secure backup of the data

 

Check for a new domain name

 

Pay attention to sitemap

 

Integrate the email on your new hosting

 
All those services could easily be utilized in our complete suite of website migration services at cost-effective price.  
3. Does changing website hosts affect SEO?
While this particular question is a serious concern for almost all the businesses opting for website migration services, the answer is the same for all – Yes. similar to domain name changes, the hosting migration could also lead to serious concerns in your SEO rankings if not handled properly. That's why, you should always opt for reliable and professional website migration services, as experts often provide a complete roadmap that ensures safe website migration.
Does changing website hosts affect SEO?
4. How long does site migration take?
The duration of your website migration depends on the complexity and type of your data, and other site components. While some website migration could take hours, others may take a few minutes. Hence, the best way to know the time and cost of your website migration services is to consult with our business analyst.    
5. How can I ensure the security of my website's data?
Although website migration is a risky task when not assessed efficiently, we at Matellio make it a piece of cake for your enterprise. With proper planning, and NDA, we assure every client of data security. After signing the non-disclosure agreement, every employee of our team is abided by the rules mentioned in the agreement. That way, none of your data is shared with any other third-party.   
6. Can you configure email on my new website hosting?
Yes, we can configure all your emails to your new hosting at cost-effective prices. We offer a complete suite of website migration services to make the transition easy for you. Right from hosting migration services, to finding the domain name, and even migration consulting services, you can find every other website migration services at Matellio. 
7. Will my website go down during a domain transfer?
With a reliable and professional website migration service, you can reduce and even eliminate the downtime for your website. By keeping the DNS the same while changing your domain, you can virtually keep your site active and running for the users. However, sometimes, the slow DNS propagation makes website migration a time-consuming process for the business. However, with our experts, we ensure to make it a quick process for your enterprise or startup.  
8. What are migration tools?
Migration tools are nothing but applications that streamlines the software migration process. With these robust migration tools, you can seamlessly transfer all your data and other software components in an advanced and secure environment that is suitable for your business. Tasks like upgrading the technology, server, hostings, and analyzing the data for target location can all be achieved with migration tools.  
9. What other data migration services do you offer?
Besides website migration services, we offer many other types of data migration services like: 
AWS Database Migration Services

 

Microsoft Azure Database Migration

 

Salesforce Data Migration

 

Cloud Migration Services

 
Software Migration Services

 

Application Migration Services

 

Website Migration Services

 

Enterprise Migration Services

 
You can contact our experts to know more about our data migration or any other type of services for your enterprise.  
10. How do I transfer ownership of a website?
In our experience of website migration services, to transfer the ownership of your website to a  third-party, you need to follow some simple steps: 
Provide access of your hosting account to third person

 

Transfer ownership of your site's domain

 

Provide access to all connected third-party services and accounts

 

Send any files related to your website

 
In this way, your website's data could now be accessed by any third-party application seamlessly.