Hire Next.js Developers
Are you seeking professional NextJS developers for your business? Hire talented NextJS developers to create high-performing server-side applications that interact with the front-end framework of your choice. Access professionals have a deep understanding of Flux, Redux, and version control tools to build truly inclusive NextJS solutions.
Fuel Your Business with top-quality Next JS Development
Get started with our extensive range of services from our professional Next JS developers at best competitive prices.
A Trusted Next JS Development Company for Dedicated Hiring
We, at Matellio, have trusted and certified Next JS developers, testers, and UX/UX engineers to make your project a hit in the market. Whether you are looking for a website, or plugin, or even a web app, we are always here to help you. Our reliable and experienced Next JS developers have access to some of the best development tools and frameworks that are much needed to fulfill all your business needs at best competitive prices.
Our talented NextJS developers have years of experience developing server-side rendering and static web apps, as well as in-depth knowledge of creating Restful APIs using ReactJS frameworks. We have worked with numerous companies across industries, which has helped us better comprehend the market. So, leverage our years-long experience by hiring talented Next.JS developers at flexible pricing models.
Hire Experienced Next JS Developers for Your Project
We have the best Next JS developers to help you with quality development and on-time delivery.
Hire Now
Why Hire Dedicated Next JS Developers from Matellio?
Our entire process revolves around the peace of mind for our clients, explore what you get when you choose us.
Decades of Experience
We make digital transformation easy with our skilled workforce. Our developers have years of experience in developing high-end & quality apps.
Quality Development
We believe in delivering quality with great customer experience. That's why we follow Agile methodology to make the best use of resources.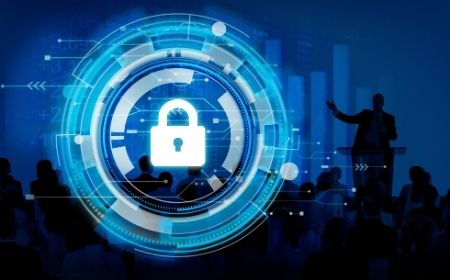 Secure Applications
Our expert Next JS developers promise to deliver a completely secure and reliable application with custom and full-proof security features.
Flexible Hiring Modules
Our hiring models are so flexible and are perfect to cater to different needs of our clients. You can choose from what best suits you.
No Hidden Costs
We offer custom Next JS applications at best competitive prices. You pay only what you have agreed to with our no hidden cost policy.
Best Prices
All our past clients have witnessed a 50% reduction in development costs than our competitors. That shows our pocket-friendly approach.
How Can You Hire Next.JS Developers from Matellio?
Onboarding the right developers for your project is just a four-step process.
Share Requirements

Share your development needs, such as skillset, experience, technology, and the number of developers.

Interview Profiles

Select developers from the profiles sent by our experts and screen them as per your requirements.

Select a Hiring Model

Choose the hiring model that meets your requirements and resolves your remote hiring concerns.

Start Development

Introduce the developer to your development environment and begin production right away.
Our Portfolio
For every real-world problem, we have delivered software solutions which reflect our expertise in diverse verticals.
Frequently Asked Questions
What is Next JS used for?
Next JS is a popular JavaScript framework that is created by Zeit. With Next JS, you can build robust web apps, and websites using React. It has many great features and benefits for the users, that will surely compel you to choose your next development platform as Next JS.
Is Next JS a backend?
Yes, Next JS is a backend tool that allows you to create a dynamic website and web apps, that can be directly deployed to platform even running on node.js
Who uses Next JS?
There are many big business leaders that uses Next JS as their app development platform, like:
Circle CI
GoDaddy
ViaVarejo
Binance
Kaidee
Durstexpress GmbH
Why should I hire developers from Matellio?
Apart from  scalable and timely development, Matellio also provides some immense benefits to the clients like:
Quality-centric Approach
Timely Development
Cost Savings
Advanced Features
Stand-alone Apps
Seamless Integration
Competitive Advantage
I have an app idea. How long will it take to develop and deploy my app for your team?
We have a certified team of developers, testers, and UI/UX engineers that ensures quality and timely development at cost-effective prices. Once all your documentation is ready, our developer will start working on your project instantly.