Custom Insurance Software Development
Matellio brings you years-long technical expertise to promote digital insurance services for your brand. Eliminate strategic business risks and automate crucial tasks, including claim management, fraud analysis, and data management, with a custom insurance solution developed by our experts.
Get a free quote!
Offer Paperless and Legally-compliant Services with Insurance Software
As an experienced insurance software development company, we aim to offer you services and solutions tailored to your business needs. Streamline your claim management tasks while detecting claim frauds with a dedicated insurance solution. Elevate productivity within your internal teams with the help of our experts' success-driven insurance software development services. Implement next-gen tech in your existing insurance solutions to anticipate the opportunities, and mitigate the losses due to dynamic market changes.
Talk to Consultant
Powerful Features of Custom Insurance Software
Explore a wide range of advanced and user-friendly features that ensure complete success for your insurance software development.
Need More Exclusive Features for Your Insurance Software?
Connect with our experts over a free consultation to get the best functionalities matching your requirements and business expertise.
Book a Consultation!
Our Insurance Software Development Services
Explore our extensive software development services that promote growth and innovation for your brand.
SaaS Development Services
Whether you need to launch a cloud-based solution or you want to implement multi-tenancy architecture to your SaaS product, we can satisfy all your needs. Produce a top-grade insurance solution matching your brand value with our SaaS development services.
SaaS Consulting
Architecture Design
Testing and Maintenance
Cloud-based Software Development
Insurance App Development
Launch a dedicated insurance app or enhance your existing application via our professional app development services. From UI/UX services to testing and API integration, get a wide range of services tailored to your specific business needs.
UI/UX Services
Module Development
API Development & Integration
Security Testing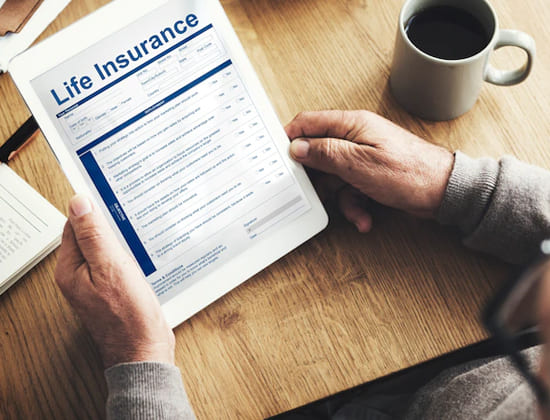 Insurance Software Development
Get cutting-edge software development services to turn your ideas into a reality. We have experts who can help you develop custom insurance solutions, including claim settlements, policy management, risk analysis, or ERP system implementation.
Policy Management Software
Life And Health Management
Property & Casualty Software
MGA Insurance Software
Risk Analysis Tools
We can implement risk analysis tools in your custom insurance solutions with AI, ML, and Big-Data capabilities. You can get an expansive view of all the risk factors that keep your business on top of preventable situations.
AI/ML Integration
Data Science Analytics
Financial Planning
Portfolio Management
Other Fintech Solutions We Can Build for You
We offer a wide range of custom fintech solutions satisfying the modern-day business challenges.
Frequently Asked Questions
1. What all insurance sectors are covered by your custom insurance solution?
Our insurance management system completely covers the following insurance sectors- 
Health and Life

 

Automotive

 

General Liability

Property and Casualty

Travel

Cargo
2. Can you help me import my existing documents to my custom insurance software?
Yes, we can surely help you to import your various critical insurance data. However, due to the complexities involved in specific data structures, we first audit, and then quote for each type of data. To know more about this, you can fill our form below or can contact our team.
3. Is my data safe?
Absolutely! We ensure a high level of security and data protection for all our users. Moreover, the daily backups are also encrypted and log every user's action for security and audit trail.
4. Do you offer multiple currency support in custom insurance management software?
Our insurance management system fully supports multiple currencies and follows Microsoft NAV Dynamics' specifications. We can also help you to issue an invoice in one currency and accept payments in another currency for that invoice via cutting-edge tools.  
5. What are the next-gen technologies you can implement in my custom insurance software?
We have expert software developers who can offer various next-gen technologies to make your insurance software development a hit. To name a few, we have:  
AI and ML

 

 

Blockchain

 

 

Insurtech solutions

 

 

Advanced analytics solutions

 

 

Big data analysis

 

 

Dedicated mobile apps with recognition technique

 

 

Personalized recommendation and fraud detection tools
6. Do you offer post-launch support?
Yes, we offer cost-effective and reliable post-launch support for your custom insurance management software development. From data migration, platform migration, and features additions to technology updates and cloud migration, you can get every service that makes your custom insurance solution a big hit.  
7. How much does custom insurance software cost?
The exact cost of developing a custom insurance solution depends on many factors. The type of features you choose, the number of resources hired by you, the testing method, and other development services majorly impact the cost of your insurance software development. Hence, our free expert consultation is the best way to get an accurate cost estimate. You can book a free 30-minute consultation call with our experts to get an exact quote and a free market analysis for your project.  
8. What other services do you offer for my custom insurance solution?
We offer a wide range of services including but not limited to: 
Mobile app development

Web app development

UI/UX

Testing and QA

MVP creation

After-sales services

Idea validation

Market and competitor analysis